Some muscle cars have the best stories!
---
The automotive hobby is something that is oftentimes passed down from generation to generation. Like a sort of inheritance that lasts forever, it seems to be the glue that holds gearhead families together. Like so many of us automotive enthusiasts, Jesse Greening, the owner of Greening Auto Company, got his passion for building cars from working in the garage with his father from as far back as he can remember. However, for Greening, it was a little more. An enduring past time that would lead him to a desire to turn a father/son bonding experience into a career.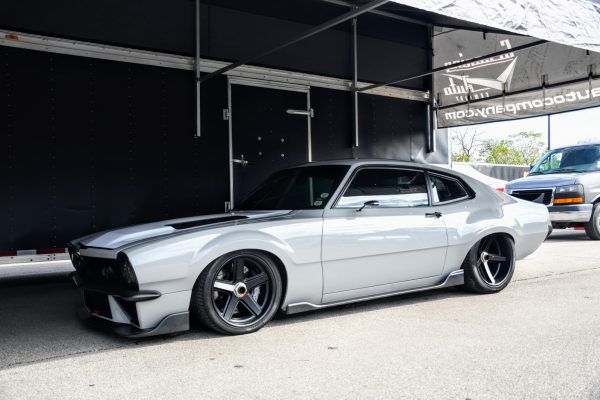 From the red 1959 Apache he built for his dad to his first professional build, a 1933 Ford Speedstar that took the Ridler award at the 2000 Detroit Autorama, Greening and his team have always shown a truly refined skill set and have had a ton of fun along the way. A work ethic that has earned Greening Auto a reputation for not only their unique builds but as of recently for the custom one-off machining they do for even other shops.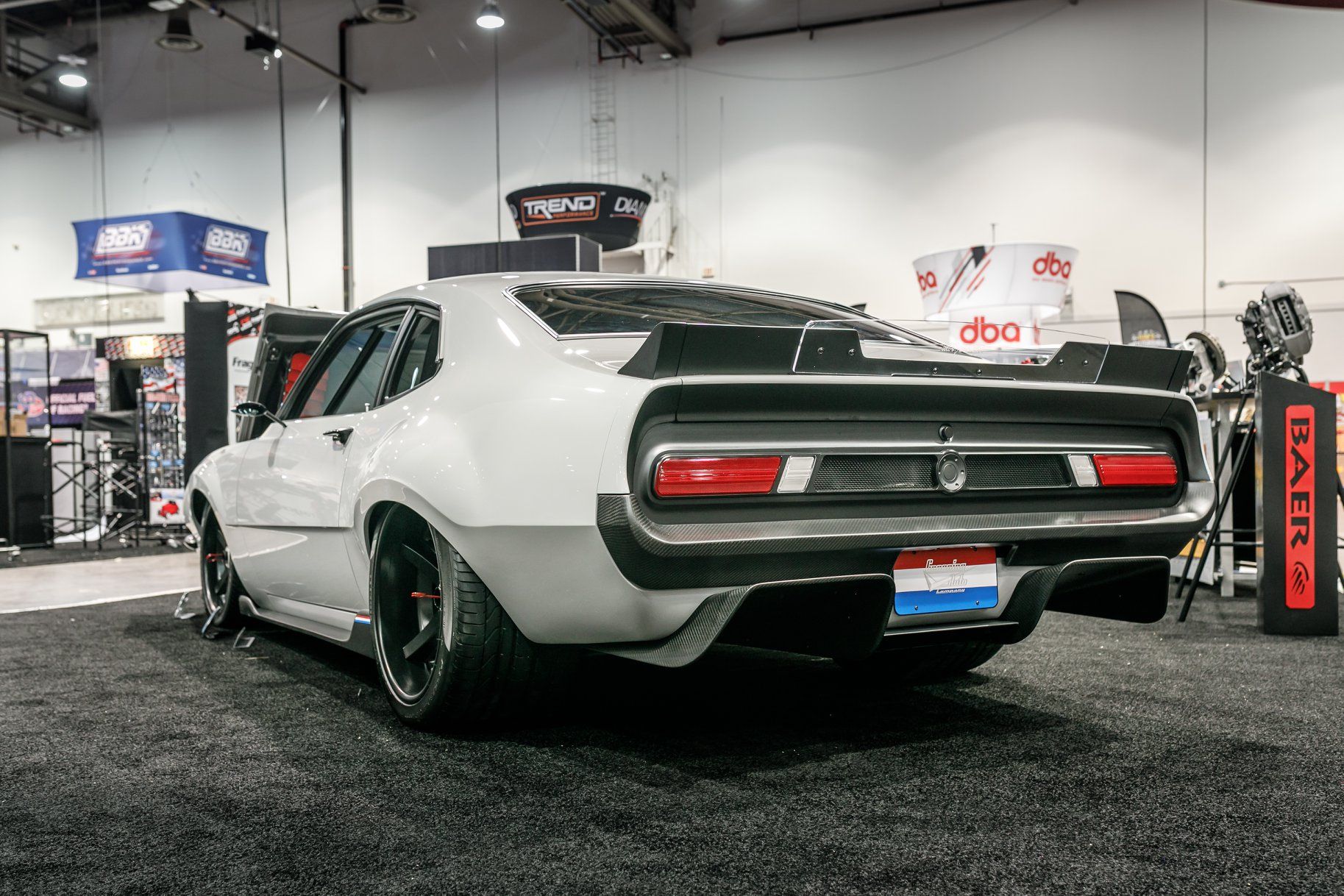 Wanting an all-around fun ride for the highway that would also perform well at the track, Jimmy Shaw from Forest, MS contracted Greening Auto Company for his build, not knowing that what he was going to receive would be so much more. Using 19 years of professional experience and a unique ability for machining custom one-off parts, Greening and his team embarked on a 3-year journey that would bring to fruition an incredibly unique 1971 Ford Maverick. A real head turner that would demand the attention of some of the nations most renowned builders, and would lead to Greening being selected as a SEMA Battle of the Builders participant.
Starting with an all original base and a Roadster Shop chassis utilizing a Currie independent rear suspension, Greening managed to squeeze a small block Ford Windsor based engine, built by Bennett Racing Engines, with two Precision Turbos under the hood while still maintaining the stock hood height. A challenge that was accomplished by a custom machined intake manifold. The use of a C&R Racing intercooler and radiator, DEI heat wrap, and custom hood louvers aided in keeping everything cool.

Adding a 3-inch flare to the body allowed enough clearance for the monster sized, a center lock mounted wheels that were machined in-house and housed Baer Brakes, as well as added to the aesthetics of the car. Likewise, a slew of machined body parts and custom carbon and aluminum spoilers aided the car's stance as well. Greening team member Josh Cook put the final touch on the exterior with a custom Glasurit "Go Fast Greening Gray" paint job.
The interior features an Ididit steering column and a new shifter to control the 4L80E Bowler Performance transmission. Working their hot rod interior magic, M&M fashioned an all leather interior with Alcantara inserts. Stroud harnesses keep the driver and passenger strapped in while a Kicker audio system supplies the tunes. Like any great interior, the focus is on comfort, but this one is not too shy to show its rugged purpose as, to comply with competition regulation, the welds holding the roll cage together are not ground smooth.

Making its debut in the Baer Brake booth at the 2018 SEMA show, the 27K mile Cream Puff original turned baddest Maverick ever built wowed the crowd and the judges. Out of a field of more than 30 entries, the Maverick took the BASF Glasurit Best Paint Award. The Glasurit 55 Line finish, Glasurit "Go Fast Greening Gray" was developed through Color Ideation. The Fourth Annual Glasurit Best Paint Award was presented to Greening personally by BASF Marketing Director Dan Bihlmeyer, and award judge Chip Foose.