Granny is bad to the bone!
---
Too many people think once you reach a certain age it's time to stop playing with toys, especially motorcycles. Thankfully, 102-year-old Velma Thornburgh, known to her community in northern Nevada as "Motorcycle Mama" hasn't bought into that garbage. Yes, with over 100 years under her belt, this old lady is still riding on motorcycles, even though she uses a walker to get around now.
Learn which major automotive CEO doesn't like EV mandates here.
For her 102nd birthday, Velma's daughter organized a motorcycle trip on U.S. Highway 50 by Dayton. She invited the Templar Crusaders Motorcycle Club Northern Nevada to participate, with several members eagerly showing up.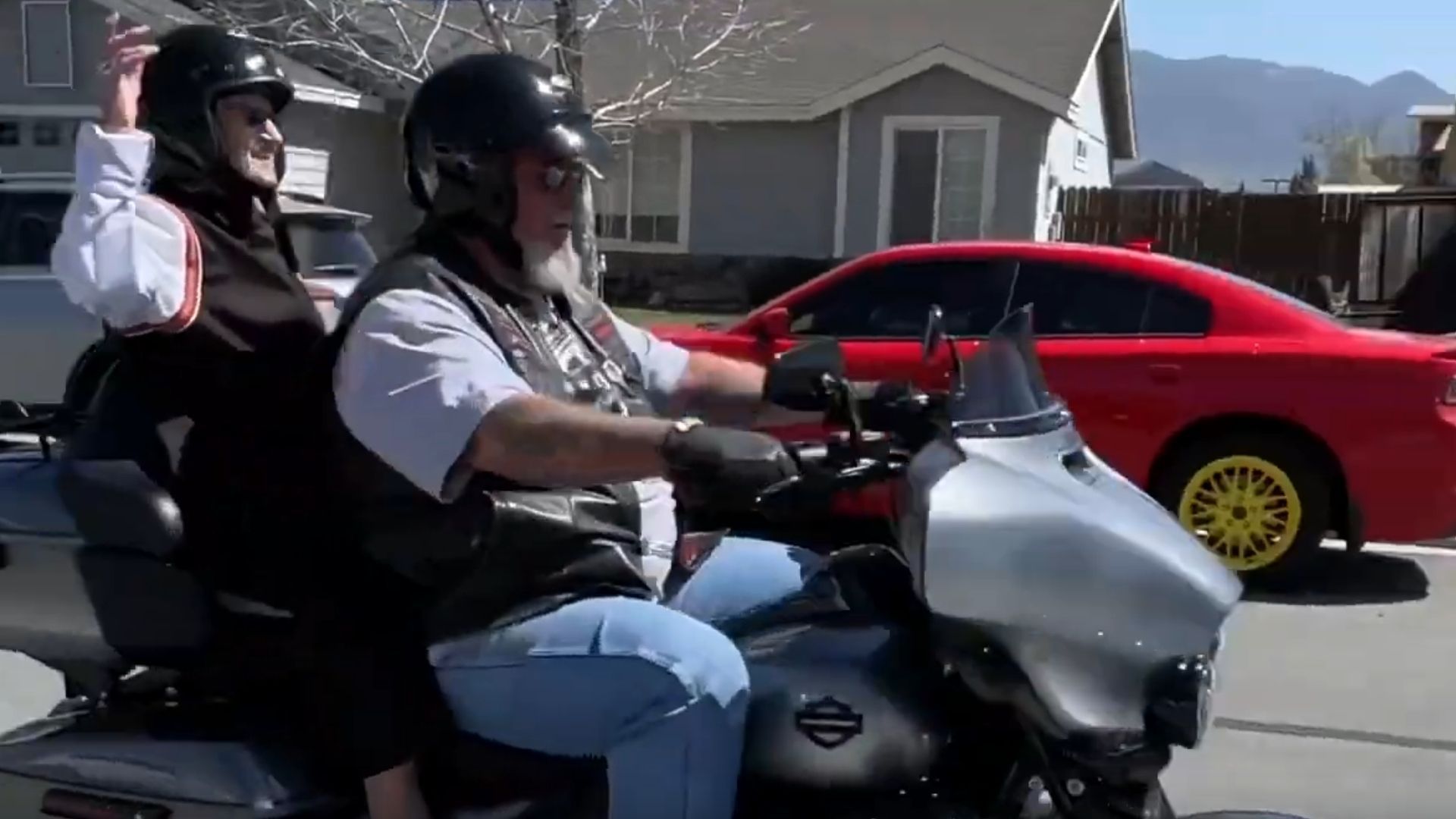 The members of the club presented a very special gift for the occasion: a Harley-Davidson jacket. Velma climbed onto the back of a Harley, donning a helmet and other protective gear, and they were off. The bad-to-the-bone granny had a great time cruising down the road, even if she wasn't the one steering the bike.
After the ride, everyone from the club and many friends as well as family members gathered in Velma's driveway to sing her the traditional happy birthday song. Then the special birthday cake was presented. Velma's daughter had it made from an earlier photo of the Motorcycle Mama sitting on a bike.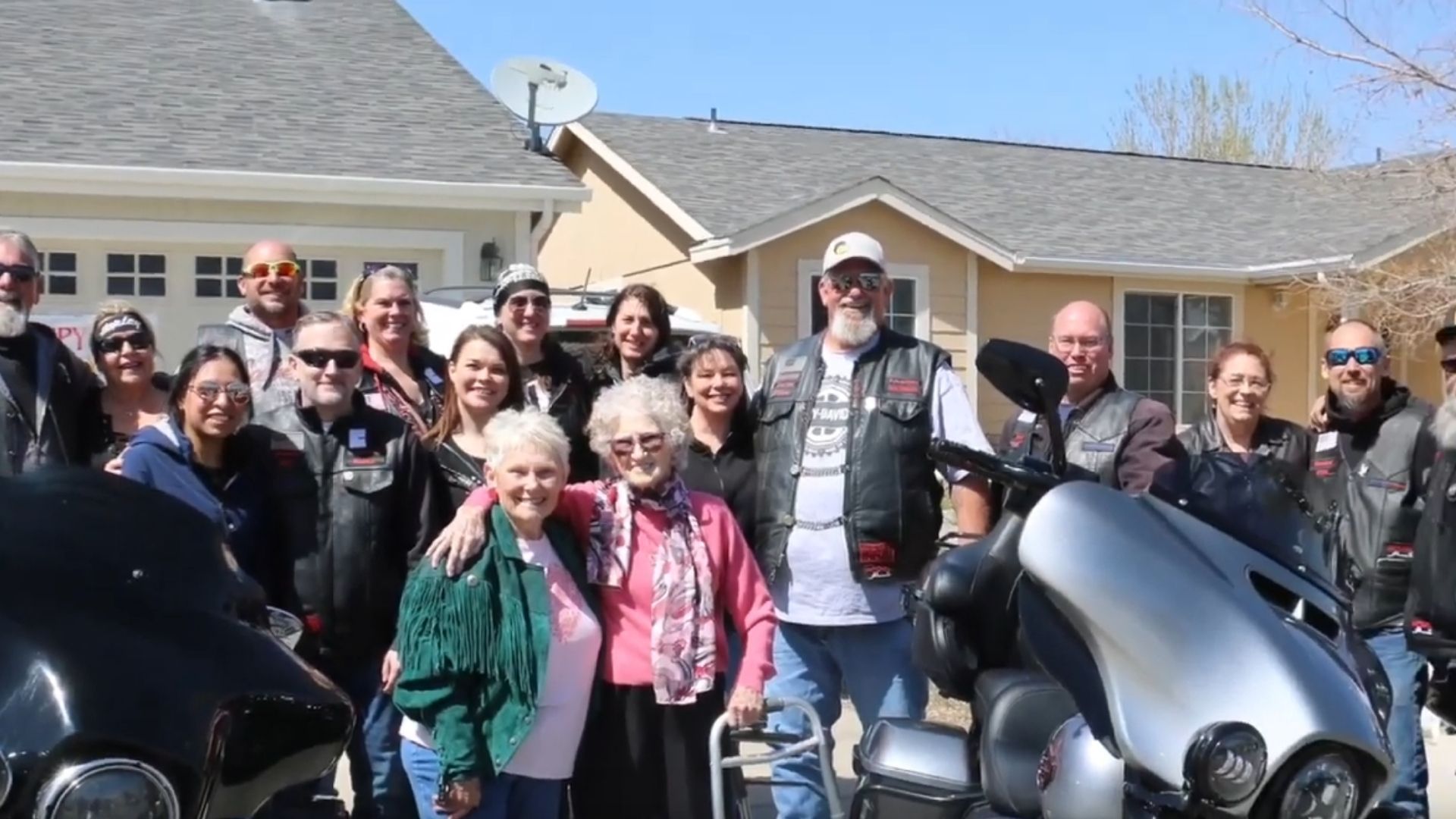 Riding motorcycles is in the 102-year-old's blood. Velma was born on April 10, 1920 at a time when motorcycles were still quite common in the United States. While the Ford Model T was helping more Americans to put a car in their driveway, Velma would go riding with her dad on his motorcycle from a young age. That father-daughter bonding helped her to truly love life on two wheels. As they say, the rest is history.
Instead of slowing down as she got older, Velma kept riding bikes and her beloved horses until she was well past 80. She also kept a long-standing tradition of making an annual trip on a motorcycle, although that was derailed by the covid pandemic. With all that over, she was ready to get back in the saddle again.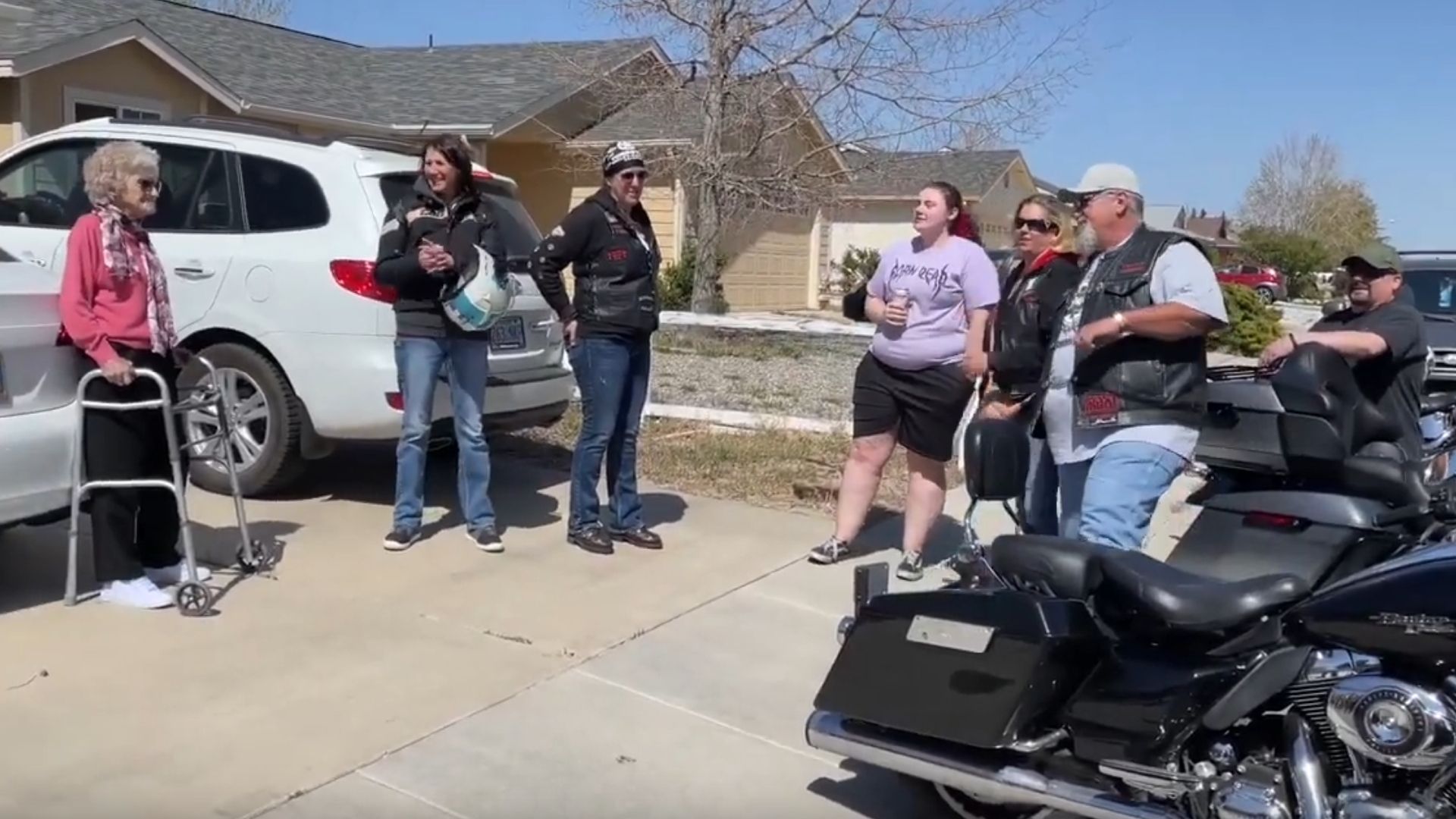 Funny enough, Velma's daughter contacted the Templar Crusaders Motorcycle Club through someone at her church to ask if they wanted to grant a special birthday wish for her mother. Since everyone in the club is law enforcement or a first responder veteran, it was a safe option for her elderly mother. They also help break the unfortunate stereotype of every Harley-Davidson owner being some sort of ruthless outlaw.
That's not to say Velma hasn't had her moments of being a scofflaw. For example, once when she was a child growing up in a small Illinois village, she and some friends toilet papered the boys' bathroom at the school as well as some of the playground equipment.
In a video taken last year, Velma exuberantly sang an old Ford jingle from way back before most of us were ever a twinkle in our parents' eyes. It's obvious she's a true gearhead, even though to look at her you probably wouldn't suspect as much.
Hopefully everyone has the stamina and wherewithal to keep riding like Velma well into their golden years.
Sources: News4, Las Vegas Sun, Reno Gazette Journal