This could be interesting…
---
Automotive executives, either directly or through back-channel "rumors" and "leaks," will often throw out crazy ideas to see how the public reacts. That seems to be what Ford CEO Jim Farley intended when on March 21 he asked on Twitter, a rather public forum, if the company should make a road-going version of the Mustang GT3.
How well do you know the classic Ford Mustang? Find out here.
Farley's question, which was anything but innocent, immediately caused quite the stir. As of the writing of this article, it's garnered almost 2,500 likes and over 300,000 views, so people are noticing. And just about everyone is talking about the possibility of having a track-focused Mustang other than the Dark Horse.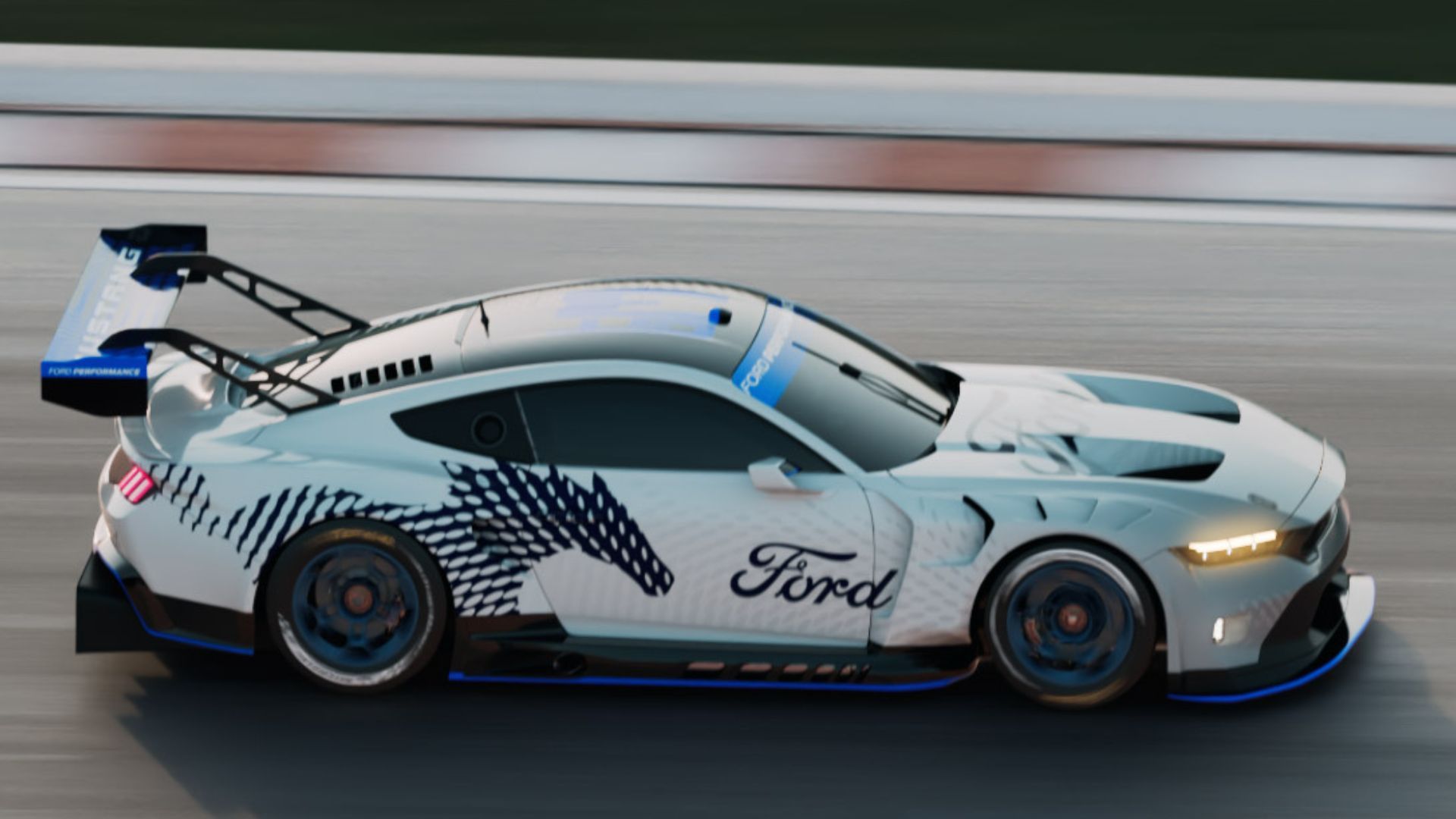 While Porsche has a long-standing tradition of releasing GT3 cars for public consumption, albeit in small batches, there is some question about how financially viable such a move would be for Ford. After all, the Mustang isn't exactly a prestige product even as prices have inflated considerably. It's still very much viewed as an everyman vehicle, which don't get us wrong isn't a knock on the pony car in the least. That accessibility has been much of its charm for almost six decades.
If someone has loads of cash and is looking at a track toy they don't have to trailer to their venue of choice, would they really consider a Mustang over a Porsche 911? That's the big question here and is probably what Farley is trying to gauge. There is brand loyalty and some Blue Oval purists absolutely have that kind of money, as evidenced with the Ford GT's sky-high pricing. But would there be enough interest paired with financial capability?
Many are theorizing the street-going Ford Mustang GT3 could be the already-announced Dark Horse R even though it's already been announced the Dark Horse won't be street-legal. In other words, this would be something else, whether it would be called the Mustang GT3 or something else.
Images via Ford Performance, Ford Motor Co.