These cars were ready and waiting for high-speed pursuits.
---
For every soul who gets tense when they see a Ford Crown Vic on the street, there is another who perks up. Apart from the Dodge Charger and occasional Ford Taurus, most police "cars" are now SUVs, which is fine, it's part of the natural transition of eras and generations. This year marks the 10th anniversary of Ford ending production of the Panther Body sedan. In honor of one of Ford's greatest four-door workhorses, let's talk about arguably the rarest Panther Body cars ever built – the FHP Marauders.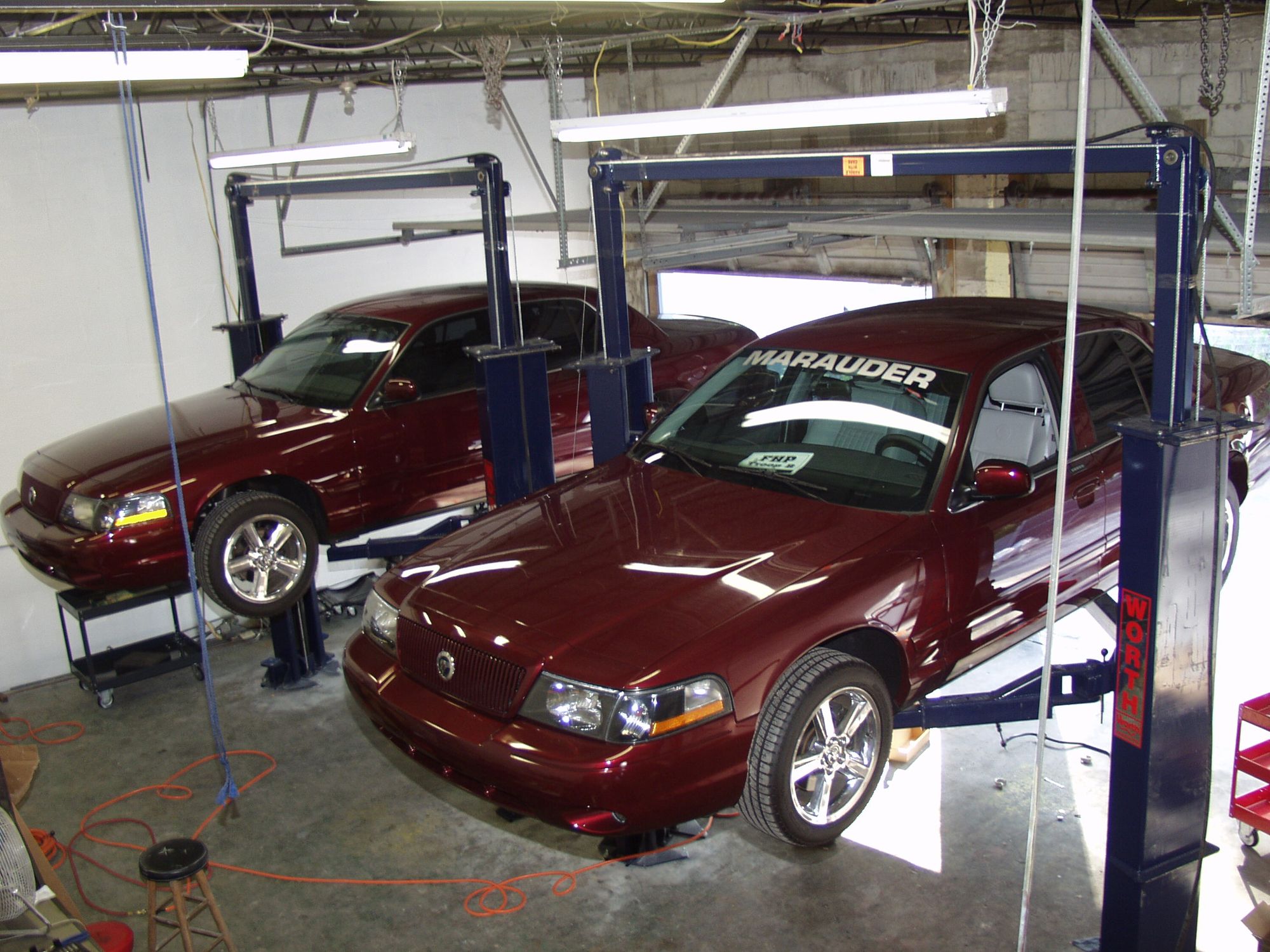 The legend of FHP Marauders is a story involving over 20 Mercury Marauders which were deputized to chase down aggressive drivers in Florida during the 2000s. Each car was purposely modified to handle higher speeds and came loaded with police surveillance and tactical gear. The best part, these real-life Bluesmobiles didn't cost the Florida taxpayer a single dime because they were loaners. I had the opportunity to speak with Dennis Reinhart, who was hired to build the entire fleet of FHP Marauders.
This whole story started when Florida's interstates saw a dramatic increase in DUIs and road rage-related incidents. It seemed Florida Man was getting a little too hot and loose behind the wheel, so the Florida Highway Patrol (FHP) started Operation R.A.D.A.R: Rid Aggressive Driving And Road Rage. The focus of this program was to crackdown on hot-heads, lead-foots, and booze cruisers.
From this program came a man named Peter Warrick, a reserve Captain for the Florida Highway Patrol. Outside of law enforcement, Warrick was a successful businessman and he decided to use his available resources to help FHP by with the perfect tool for the RADAR program. Soon, every Mercury Marauder in the tri-state area was suddenly wearing a "sold" decal. How many? The exact number of Marauders bought is unclear as sources cite different figures ranging from 18 to 30. For this article, we are using 27 Marauders, as noted in the March 22, 2005 article on PR-web. Logistics aside, Warrick had enough Marauders to cast a spaghetti western.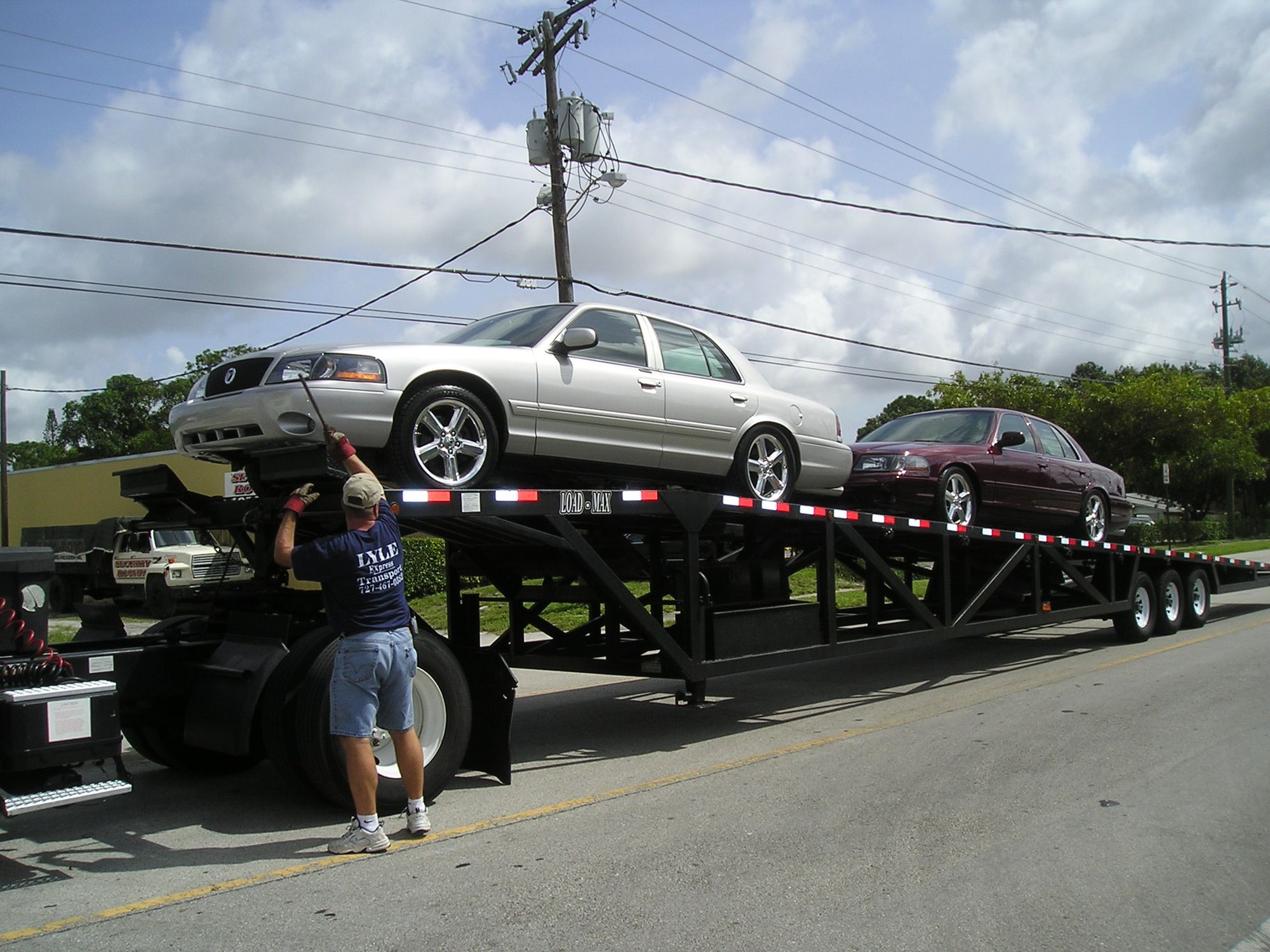 Warrick chose the Mercury Marauder for its wolf-in-sheep-clothing performance. Built from 2003-2004, the Mercury Marauder wasn't your grandpa's Grand Marquis. It flexed a 4.6-liter Modular V8 32-valve DOHC producing an underrated 302-horsepower and 318 lb.-ft. of torque with a floor-mounted automatic shifter. In total, Mercury built 11,052 Marauders during its brief production run. This revival Mercury Marauder is often considered the king of the hill in the Ford Panther Body lineage.
Cars in hand, Warrick made a deal with the Florida Highway Patrol to loan out his fleet of Marauders as mercenaries. That way Johnny Taxpayer didn't have to flip the bill for 20-sum new pursuit specials. As part of the arrangement, each car would be returned to Warrick once it reached 75,000 miles. However, before the Marauders could join the force, they needed to be modified for the job. This would involve more than a simple ECU tune and a shotgun rack. Warrick needed someone with experience making fast Ford sleepers, someone like Dennis Reinhart.
At the time, Dennis Reinhart, owner of Reinhart Automotive, had already made digital headlines with his 11-second Mustang Cobra-powered Lincoln Mark VIII. Warrick came to Reinhart and commissioned him to modify the Marauder fleet. The goal, to convert the factory sleepers into 150-mph Dirty Harries.
The first step was swapping the factory driveshaft. Reinhart went to Steve Raymond of DynoTech, who supplied him with a composite metal Matrix Drive Shaft, spun balanced to over 6,000 rpm with bespoke lubrication. These new driveshafts meant the FHP Marauder could cruise at over 140 mph without shaking the officer's coffee in the cupholder. Next came tuning the Marauder's ECU to whip every pony out of its V8.
During an interview, Reinhart made a special note to credit Jerry Wroblewski for his valuable contribution in building the FHP Marauders. Wroblewski, the founder of Superchips Custom Tuning SCT, worked for Ford and Jack Roush as an engineer at the time. After Wroblewski helped Reinhart solve an annoying engine-blowing issue with his Lincoln Mark VIII project, the two became friends.
Wroblewski's essential contribution to the FHP Marauder was giving Reinhart the computer cheat codes to the Marauder's ECU and unleashing warranty-voiding performance. Each car was pushing well over the standard 302 horsepower with the electronic speed limiter removed. Reinhart fitted ADDCO rear-sway bars to improve handling. For aerodynamics, a Pro Guard fiberglass skid plate was fitted from the gas tank to the rear bumper to allow air to pass under the car without getting caught in the rear bumper.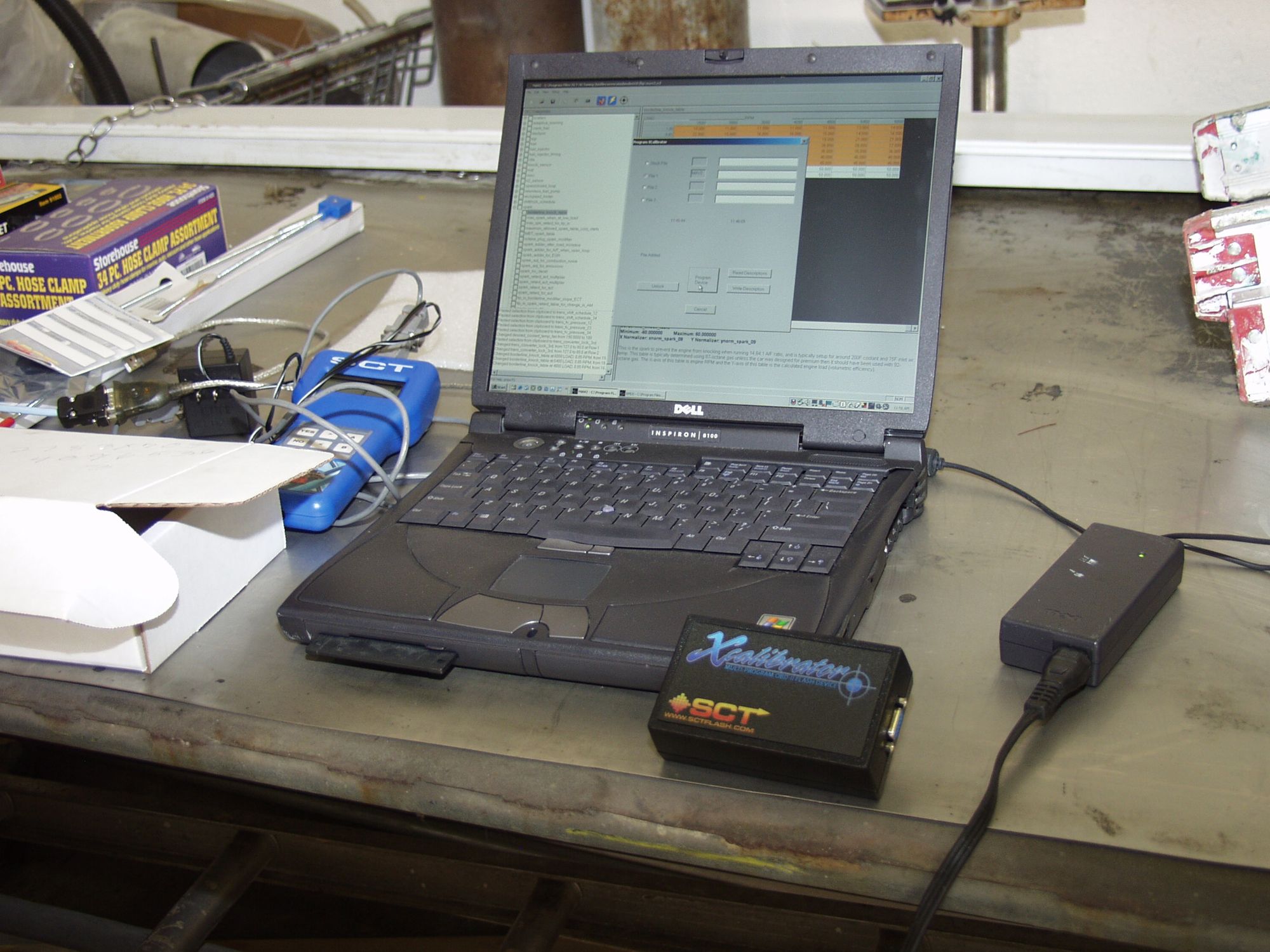 Standard brake pads were swapped for carbon fiber to reduce pedal fade during pursuits and improve stopping power. Additional upgrades included better cooling for the engine and replacing Mercury's fake oil pressure gauge with a working gauge from Auto-Meter.
Police surveillance equipment on the FHP Marauders included radar antennas front and back and a camera mounted on the passenger-side headrest, feeding images to a VHS recorder under the seat. FHP Troopers assigned to the Marauder wore a microphone to record audio and video during traffic stops. The finishing touch was a Remington pump-action shotgun rack mounted in the trunk.
The exterior was left alone to look like a regular car with civilian license plates. Reinhart hid the strobe lights in the headlamps and the reds and blues in the sun visor and behind the grille, as is standard.  Dark tinted windows hid the Florida Trooper's identity, giving everyone on the road a false sense of security that this Mercury was another early bird special on its way to the bingo parlor.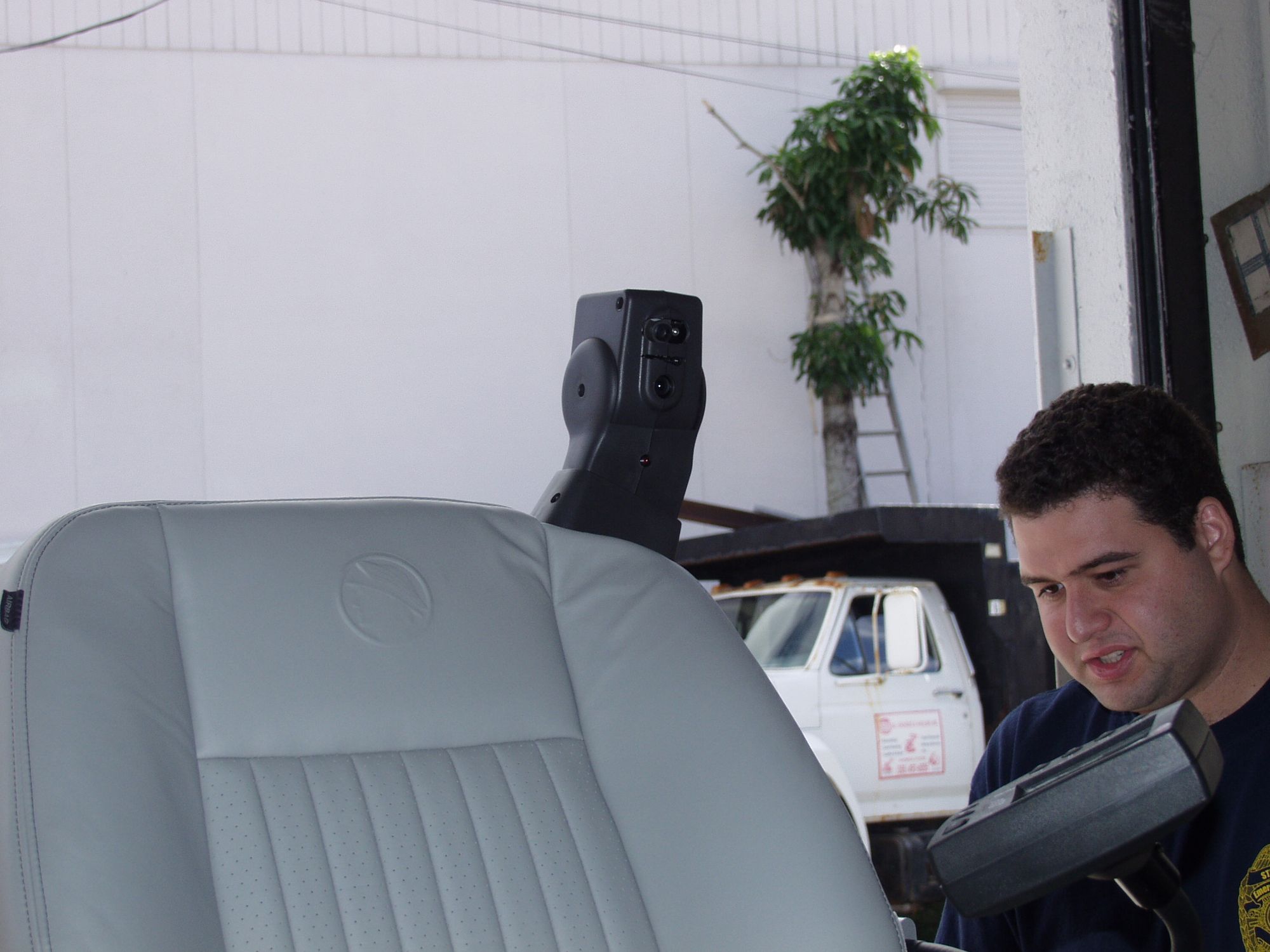 The only clue to the outside world that this was an FHP Marauder was a tiny Shelby Cobra badge placed on the front fender, which was Reinhart's idea. Towards the end of the interview, Reinhart praised Wroblewski's expertise, stating that the FHP Marauders would not have achieved their full potential without his involvement. Reinhart also gave credit to his two shop assistants from Albania working under a political refugee program for US citizenship, who helped him install these modifications on each vehicle.
The FHP Marauders hit the road in late 2004 as a field test before going public at the start of 2005. According to Sergeant Brian Dillan from the Jacksonville Florida Highway Patrol, the FHP Troopers assigned to drive these cars were hand-selected. They underwent a three-day advanced driving course in Tallahassee before being handed the keys to their assigned Mercury Marauder pursuit interceptor. Troopers were required to take their Marauder interceptors home and look after them like a 4,000 pound K-9.
As you can imagine, these cars were shockingly quick. Florida Man-type speeders never knew what hit 'em. Reinhart recalls a particular night where he went on a ride-along with Trooper Dylan Brian in an FHP Marauder. They spotted two cars driving side by side on the interstate about to start a rolling drag race.
Trooper Brian gave the speeders a half mile gap before letting the Marauder off its leash. According to Reinhart, the car accelerated like a police dog given the command to attack. Hearing nothing but the stern hum of its V8 as the needle sprinted towards triple digits. The deputized sleeper quickly lurked into the sights of the street racers' rearview mirror. One flip of a switch and the night vanished in a flash of red and blue lights – busted.
The gang of FHP Marauders ran down aggressive drivers until 2008. Only one Marauder was in an accident when it ran into a tree. The car was repaired and reassigned to be a detective's undercover vehicle for the rest of its service (desk job). Each Marauder was retired once it hit 75,000 miles and returned to Warrick, who then sold them on eBay to private parties.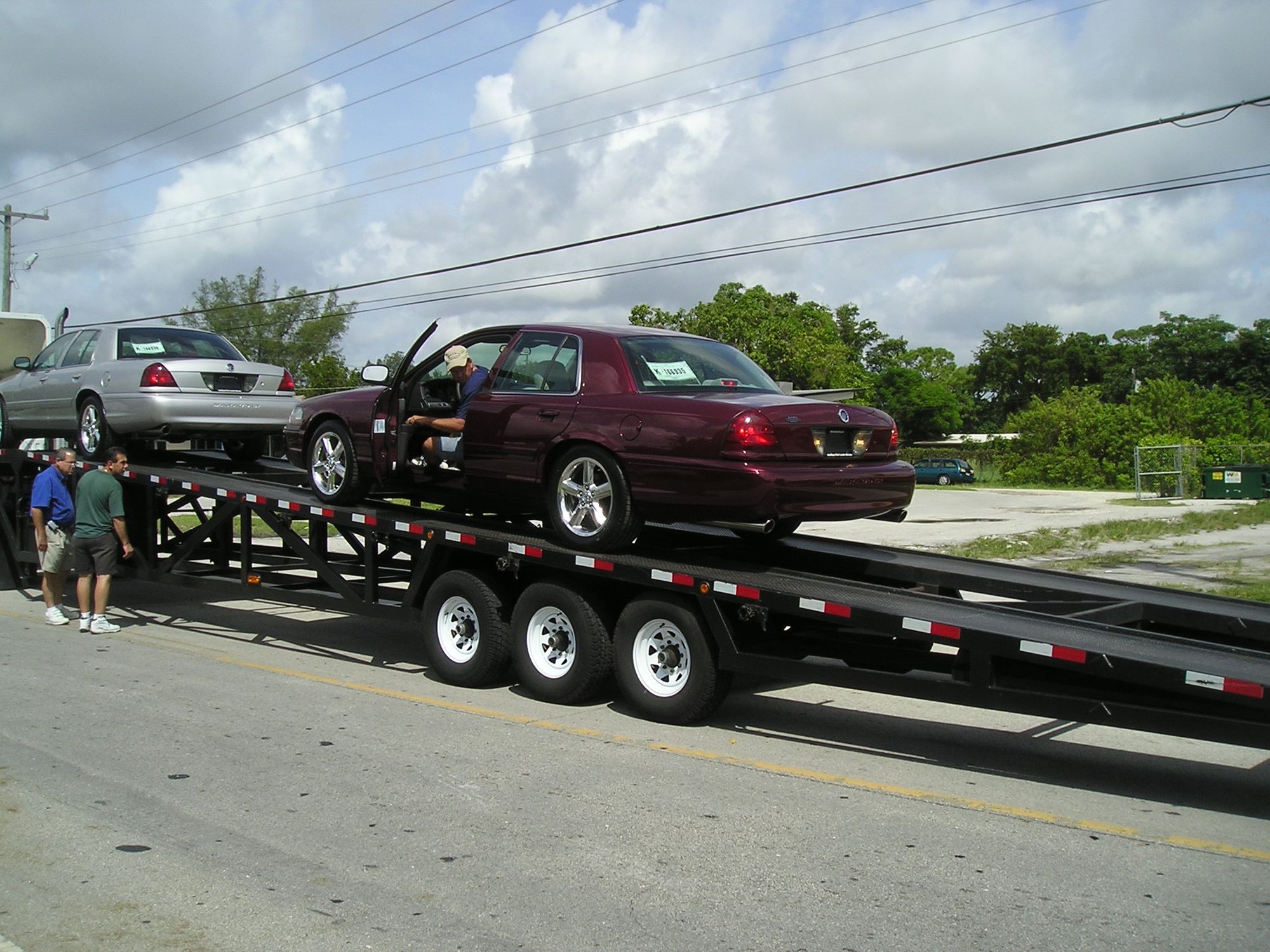 Reinhart has been working on cars professionally since he opened his first shop in 1997 and is proud to have had a hand in serving his community by building these stealth highway bombers. He added the FHP Marauder is one of his proudest achievements in his automotive career. Today, he is still building fast Fords, so the next time you spot a Mercury Marauder check the fender for a Cobra badge.
I get sentimental when I see a Ford Crown Vic P71 interceptor still walking a beat in uniform in 2021. The sighting is becoming rare, but you still see these old sedans as police cars and taxis. It is a sight worthy of admiration, like observing the patina on a Smith & Wesson .357 police service revolver. They are a stoic symbol of an era knee-deep in the past. And like the dwindling numbers of P71's (literally) getting too old for this mess in motor pools across North America, the FHP Marauders are still out there, somewhere.
A sincere thank you to Mr. Dennis Reinhart for his story and for providing the photos of the FHP Marauders for this article.