Which is your favorite?
---
The military has a long and storied history with with the automobiles they use. These vehicles make for great collector cars. Here are some of the coolest currently in the Motorious inventory.
1942 Willys Military Jeep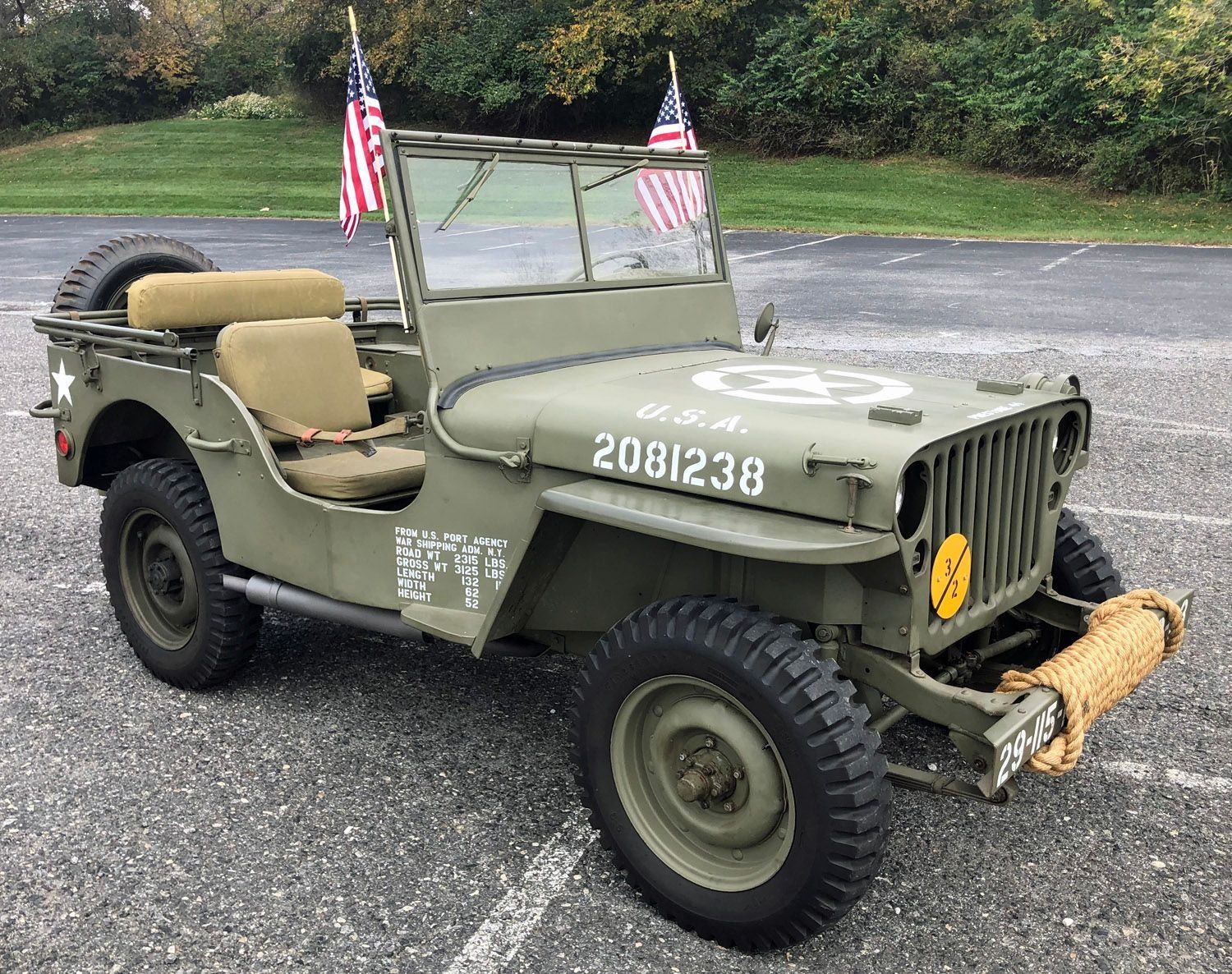 Check out this 1942 Willys MB 4X4 Army Jeep, the Jeep was forged in battle, it was the Army's General Purpose vehicle, or GP, aka Jeep! Only 4,000 miles on this restoration to original specs, including canvas top, Olive Drab of course, 4 cylinder 134 cu in 55HP engine, 3-speed transmission with 2-speed high and low range Dana 18 trans-axle and T-84 transfer case, very rare and highly collectible, parade or car show ready.
1952 Willys M38 Military Jeep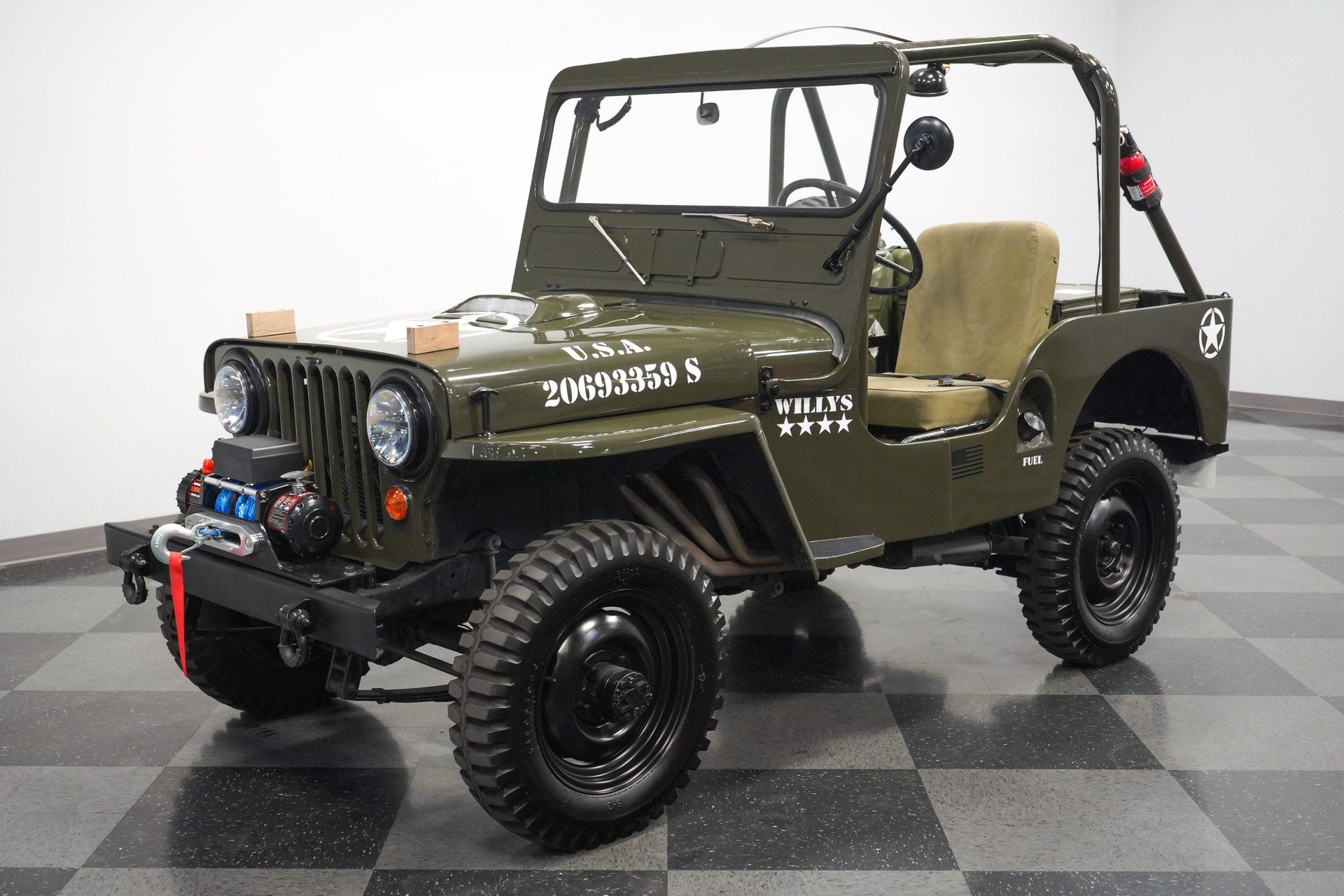 This 1952 Willys is more than just a classic military-style Jeep. With an upgraded motor, full roll cage, big winch up front, and more, it's a true useful 4x4 with a true patriotic appearance. Camo green and earned stars instantly makes this one recognize as a military-style machine.  This one even has the right vintage details, like the skinny mud tires, tow hoop, and ax and shovel mounted on the side.  But that XBull 13,000lb winch up front signals this classic Jeep is ready for modern duty, too.  In fact, you have halogen headlamps and a full roll bar, which they would have loved to have had in the Army. There's even a hood scoop and a hint of headers in the fenders that indicate that the power is upgraded, too (more on that in a moment.)
1954 Willys M38A1 4x4 Jeep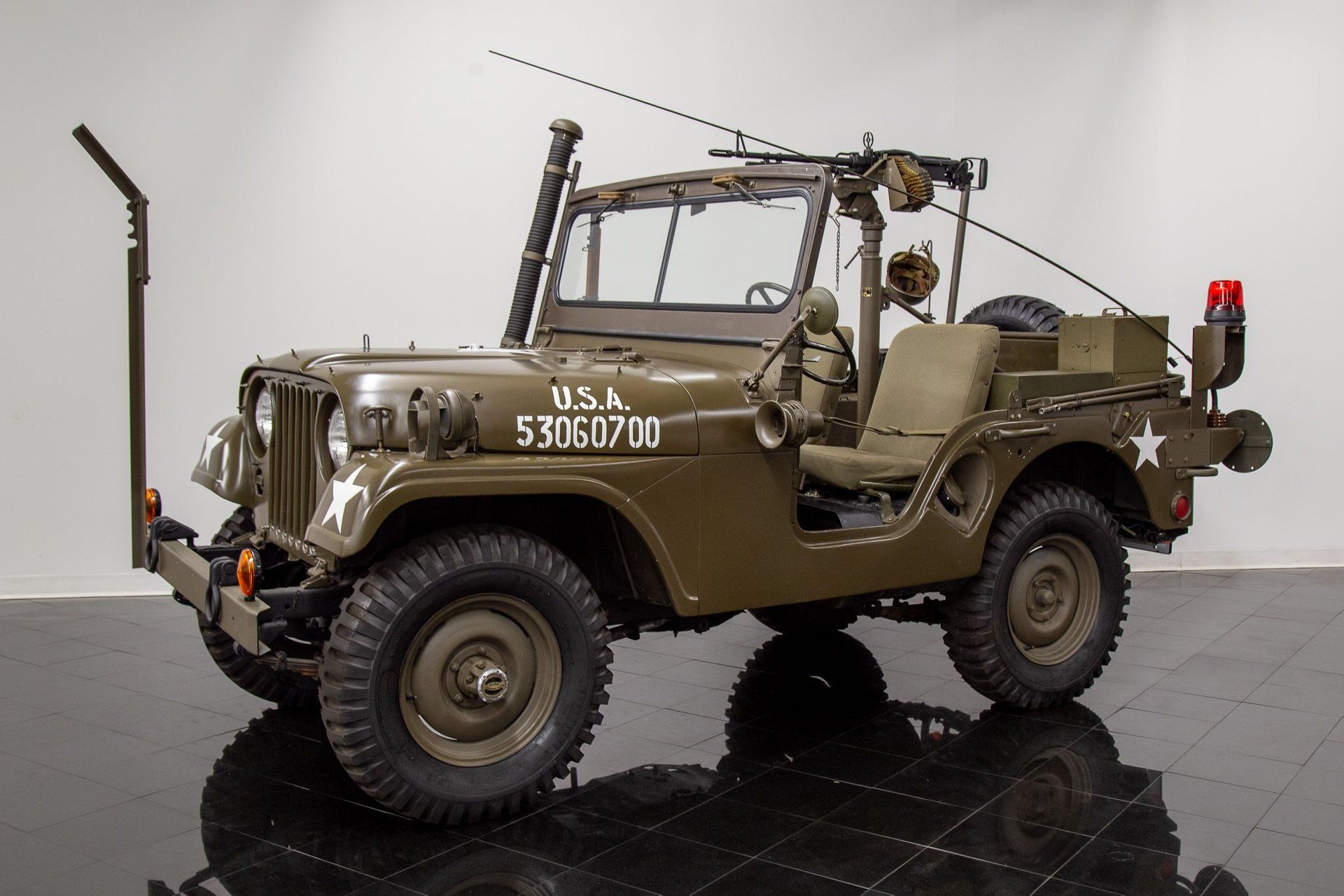 What a sharp Willys M38A1 Military Jeep with a ton of period accessories, lights & siren, replica machine gun, carbine rifle, canvas top, and so much more. It received a comprehensive mechanical restoration in 2013 to include new brakes, suspension, fuel system, exhaust, and Firestone tires.
1953 Dodge M37 3/4 Ton Military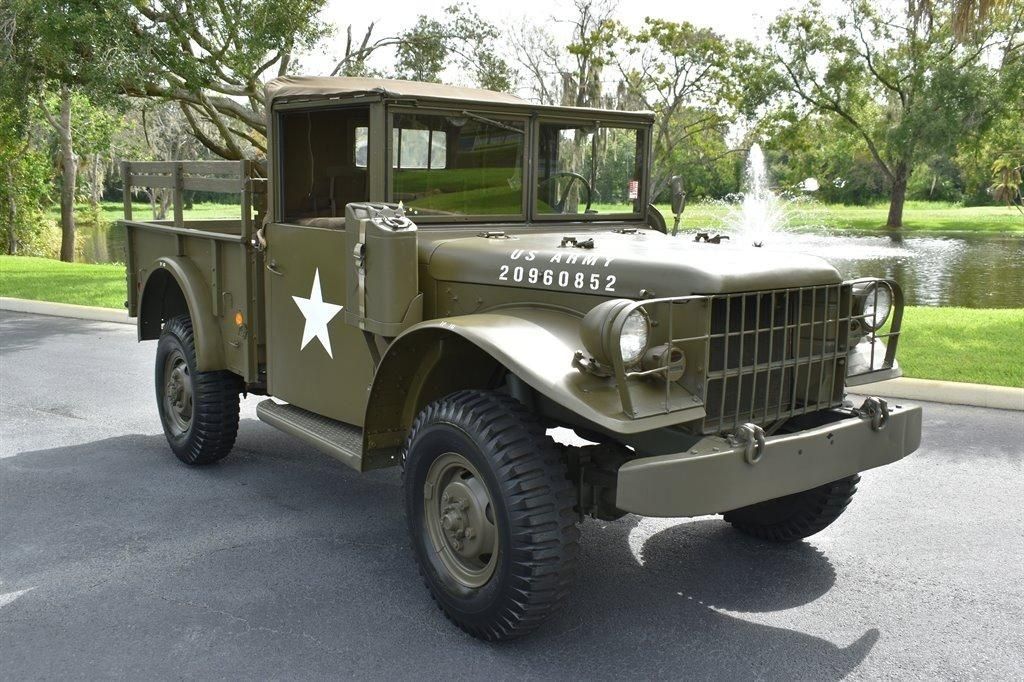 Check out this stunning 1953 Dodge M37 3/4 Ton Weapons Carrier. It's powered by an Flat 6 cylinder engine, paired with a 4 speed manual transmission, 4-wheel drive, Army Green exterior and interior.
1941 Harley Davidson WLA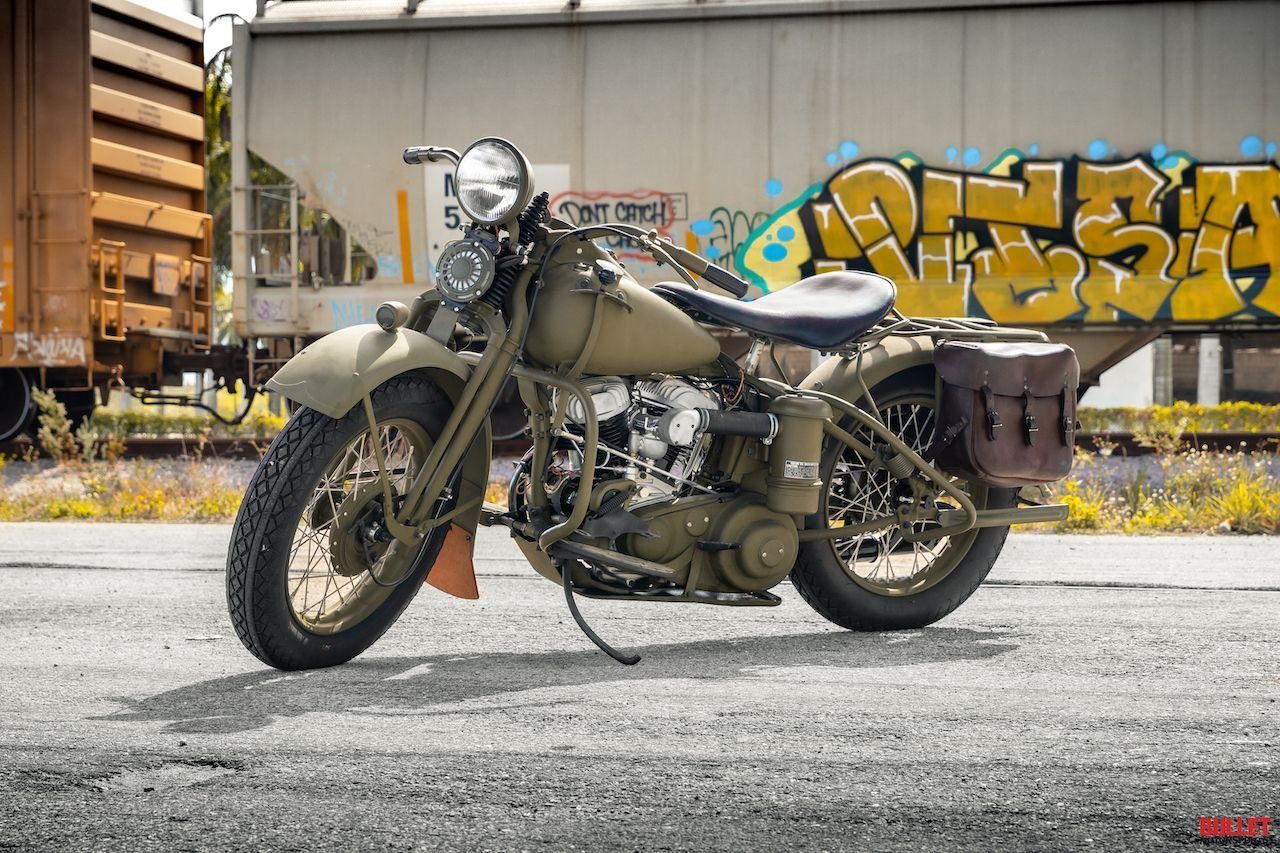 In the period leading up to World War II, the government requested motorcycles for military use which would have sustained the companies in the coming war years. This example was built between Jan-Aug 1941 1800 approx units built under contract: 398qm9098. It has less than three miles on the rebuild.