Some celebrities brave the two-wheeled steeds…
---
You might think all celebrities are carted around in luxurious limousines all the time, but the fact is some like to truly live while riding a motorcycle. Sure, their contracts might keep them off their bike while shooting a certain movie, but these celebrities still love the thrill of the ride.
Christian Bale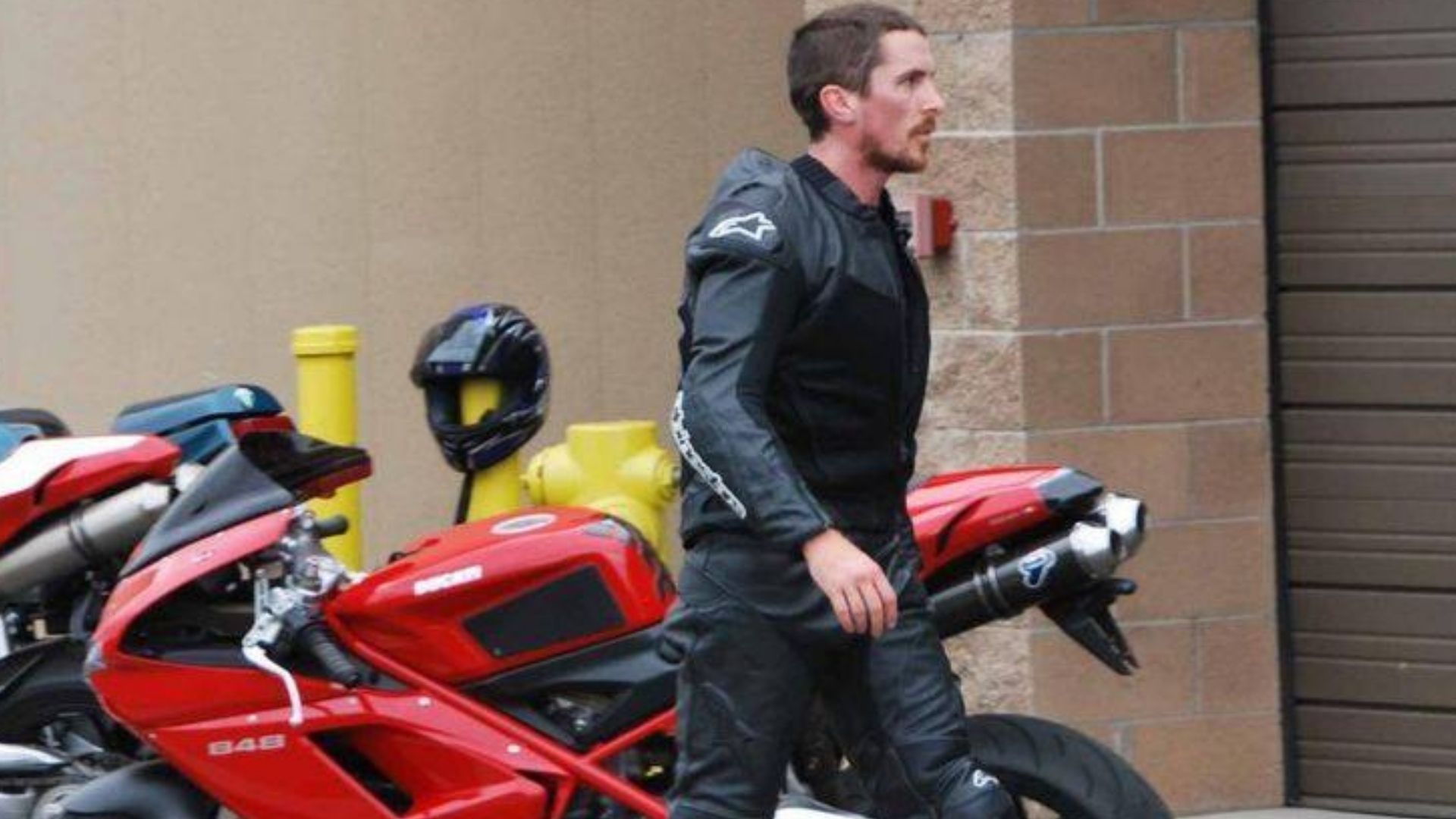 The actor who famously played Batman and many other memorable roles apparently loves to ride motorcycles. However, his wife convinced him to not ride on public roads after his daughter was born. Bale kept racing bikes on the track until he was in an accident, then promised to stop doing that as well, hanging his helmet up for good. Sad.
Ewan McGregor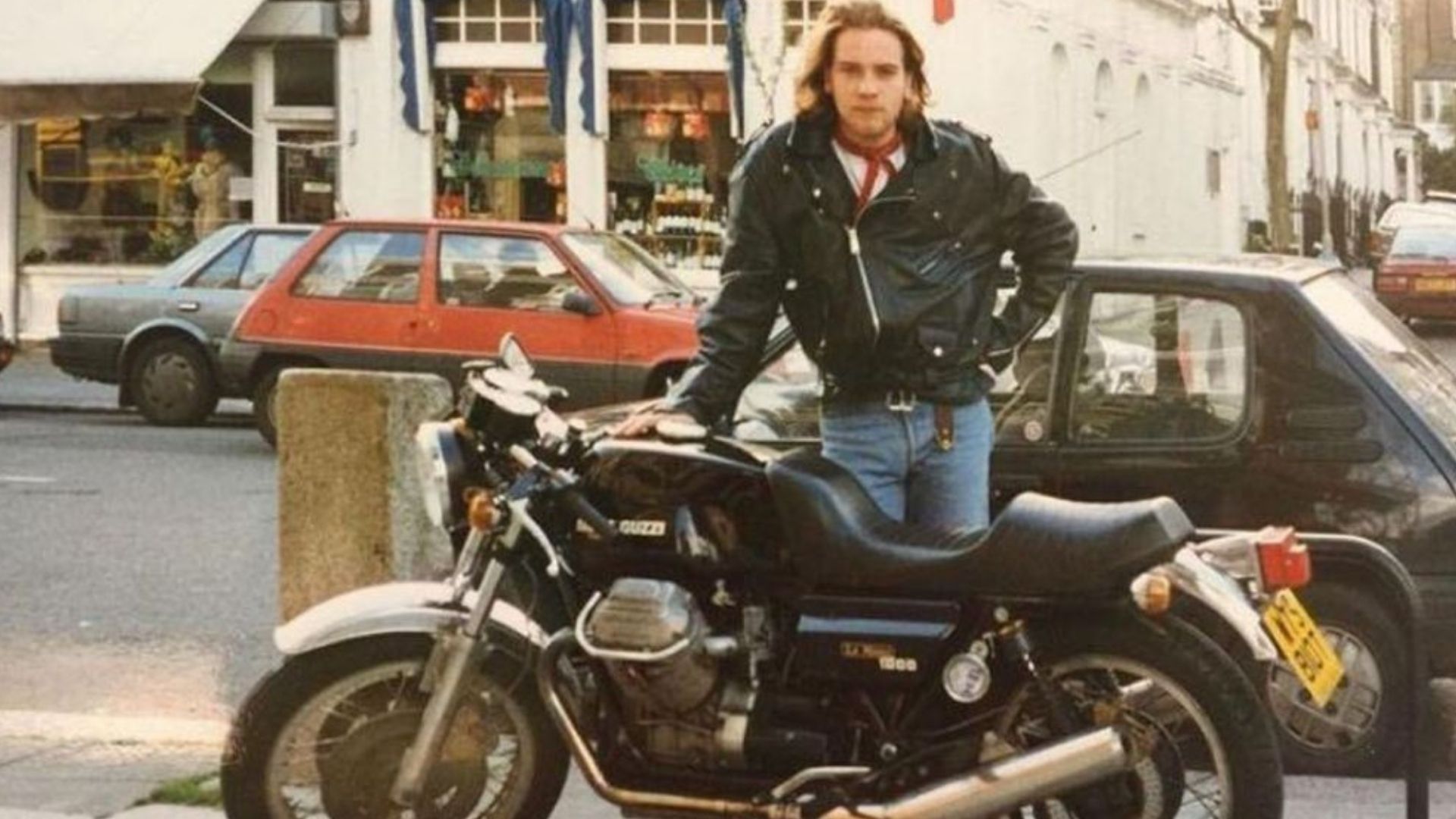 It's not a secret Ewan McGregor is a big car guy, but what people might not realize about the British actor is that he's also big into riding motorcycles. That fact did become more common knowledge after he did a publicity stunt for Harley-Davidson, riding a LiveWire with Charley Boorman from tip of South America to Los Angeles. Fortunately for him, he was able to keep most of his rides after his recent divorce so he can keep on riding.
Orlando Bloom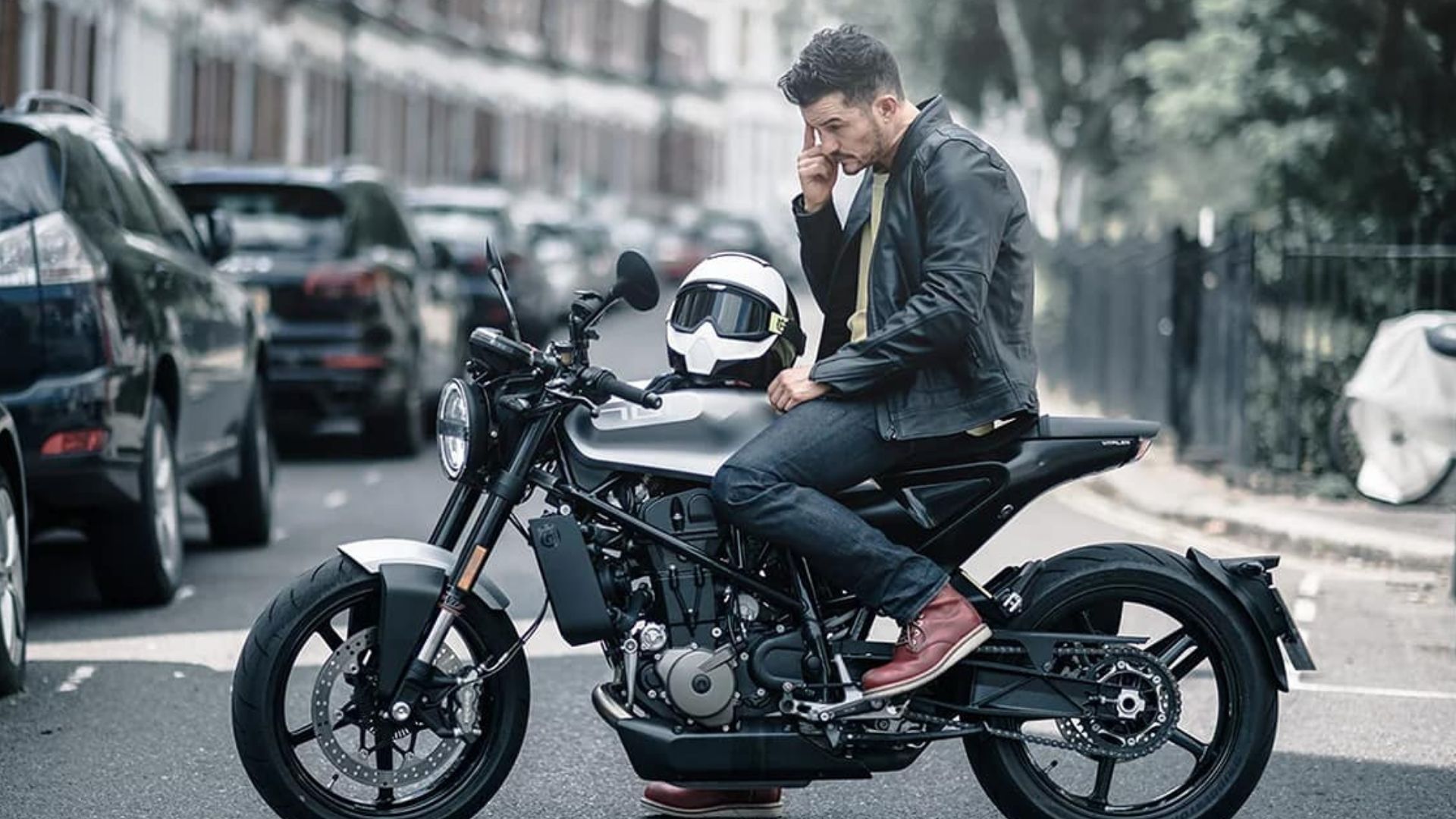 The actor is another famous rider who prefers BMW Motorrad to other brands. The man owns quite the collection of both older and newer BMWs, including a custom-build S1000R. Bloom will sometimes take his little dog for rides in a bag, no kidding.
Olivia Munn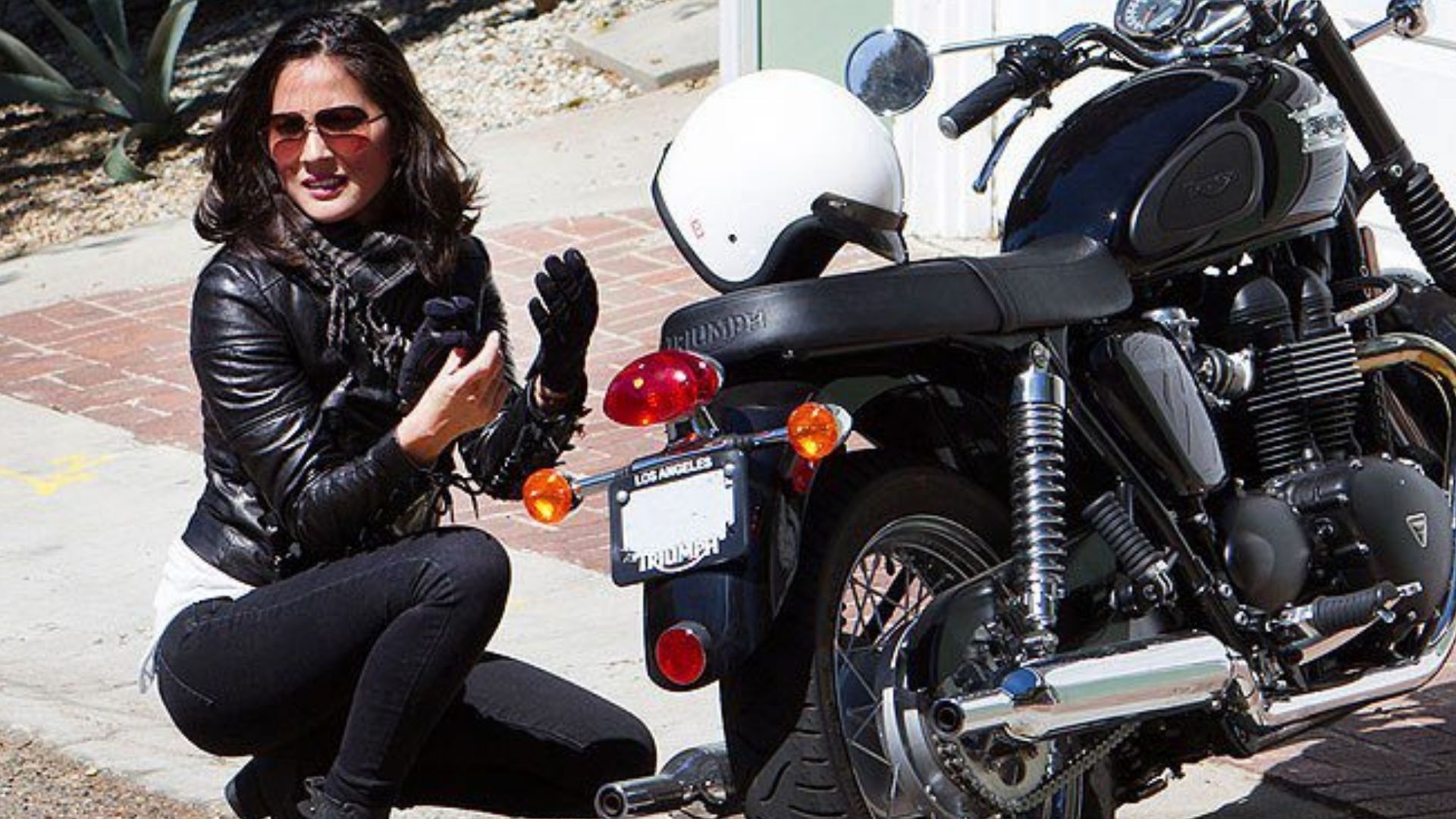 It's not just the men who ride, there are some celebrity females who get their kicks on two wheels, and not in the sissy seat, like model and actress Olivia Munn. Like so many, she didn't get into motorcycles until she was an adult, but it's no wonder since her brother owns a custom motorcycle shop. However, she admits it took her a while to get comfortable riding in traffic, and with the way so many drive who can blame her?
Ryan Reynolds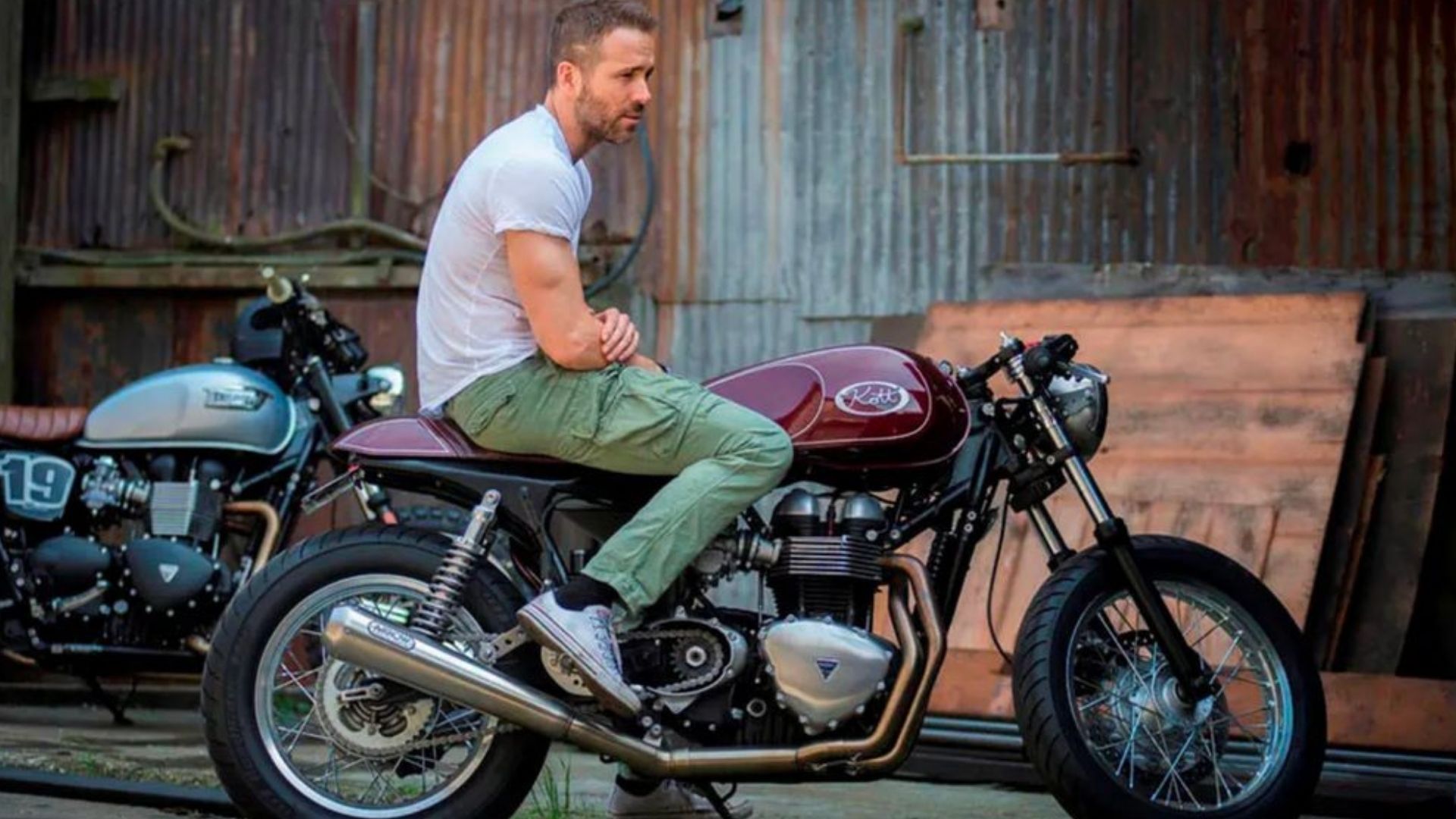 Instead of really being into cars, actor Ryan Reynolds has a thing for motorcycles, including a gnarly Triumph Thruxton build by Dustin Kott. He also owns a Ducati Paul Smart Limited Edition, a very rare ride many would love to park in their garage. Reynolds owns a few other motorcycles, with café racers seeming to be his vibe.
Jason Momoa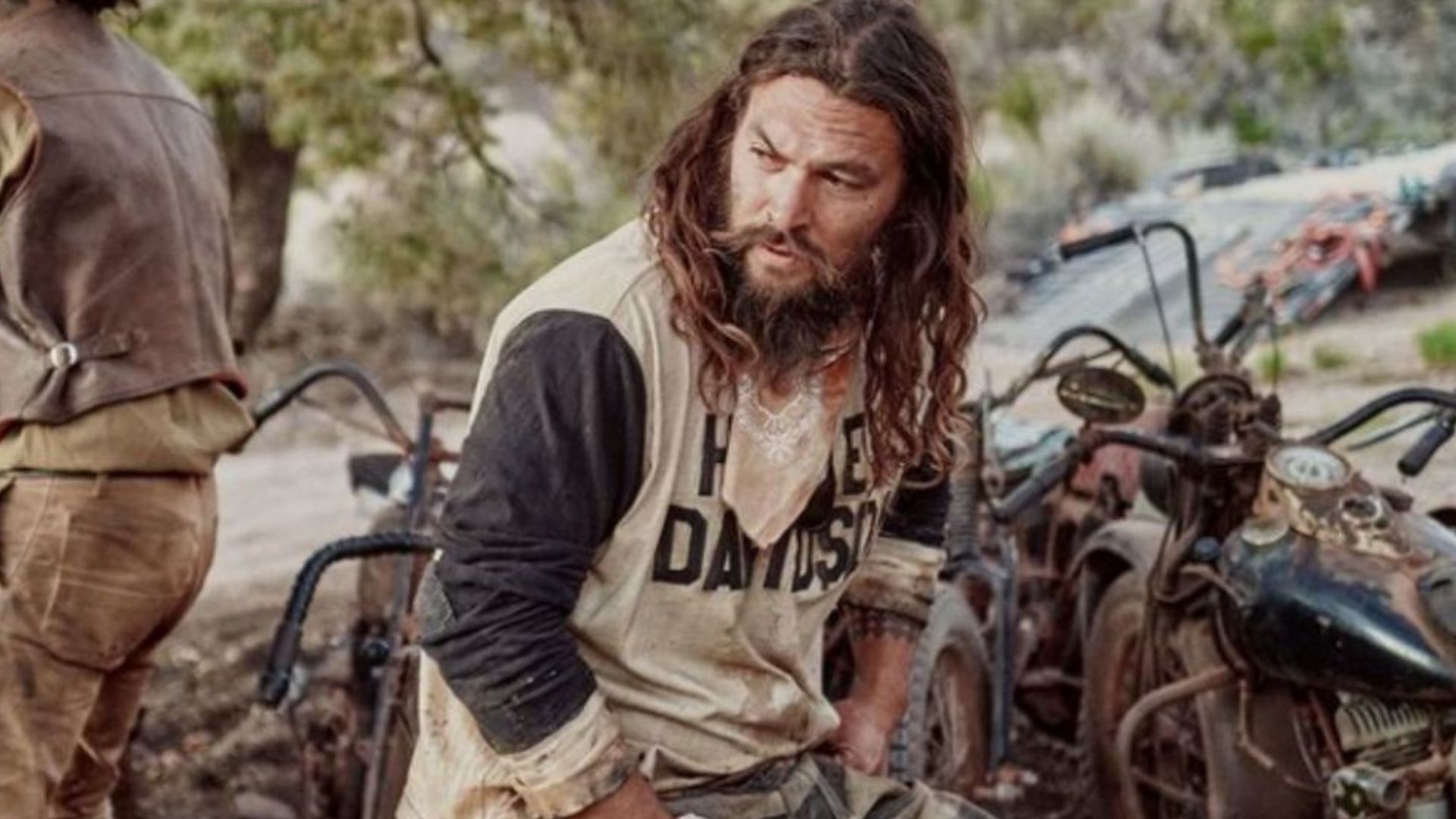 Not surprisingly, Jason Momoa is a Harley rider, which squares with his rustic, wild child persona. Among the iron steeds in his collection is an old 1936 Knucklehead he restored over the course of many years with help from some friends. The guy also has quite the array of Harley-Davidson clothing so he can brag about his mounts when he's not riding.
Keanu Reeves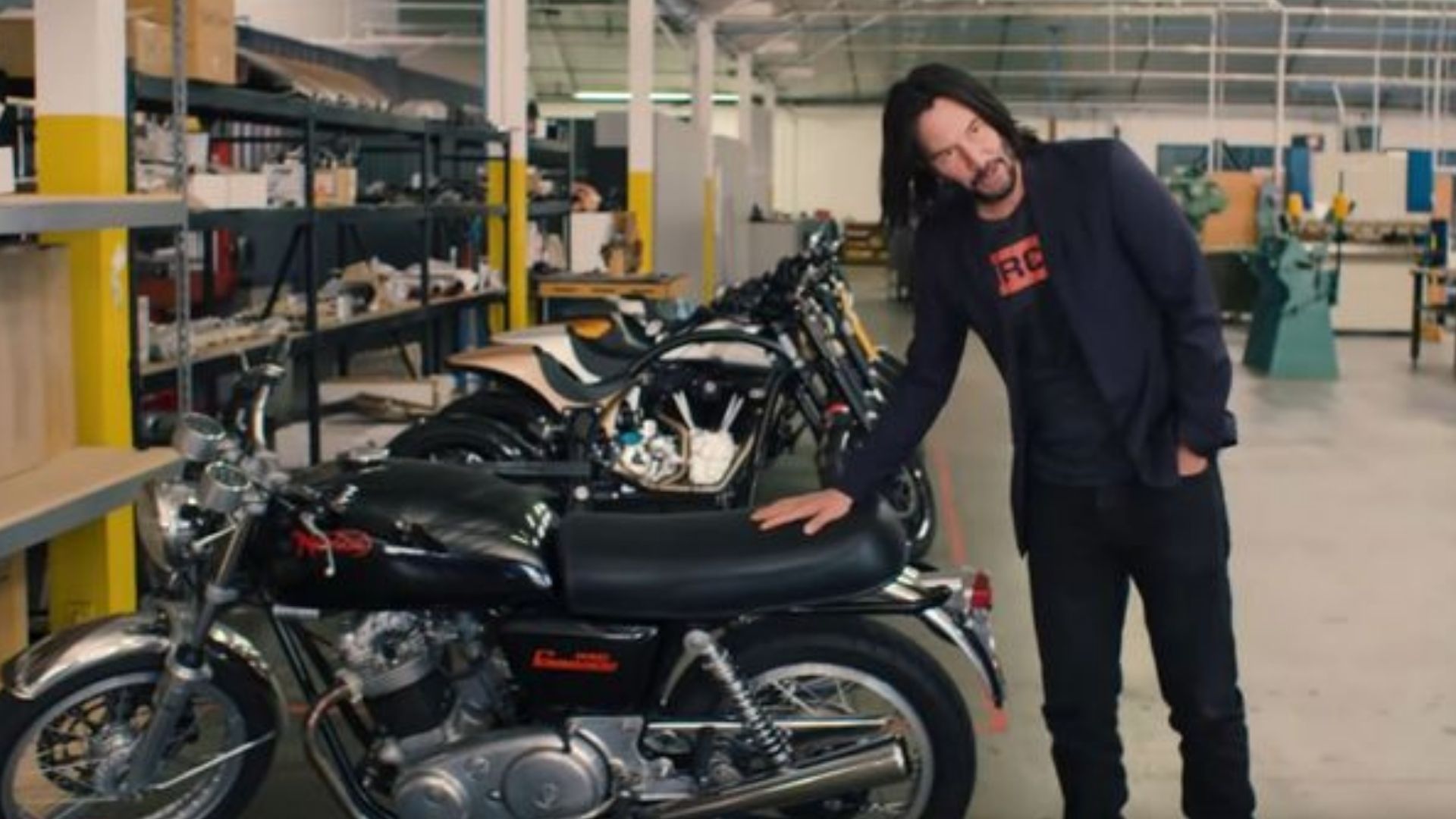 Don't mess with Keanu Reeves' dog or his motorcycles and everything will be fine. The actor admits he didn't learn to ride until he was acting, getting lessons from a woman in Germany while shooting a movie in the 1980s. Today, the man has very specific tastes, preferring mostly comfortable, fairly tame cruisers like his 1974 BMW R75/6 and 1973 Norton Commando 850 MK2A. However, he does own a sweet Kawasaki Ninja ZX-10R, so he does have a wild side.
Richard Hammond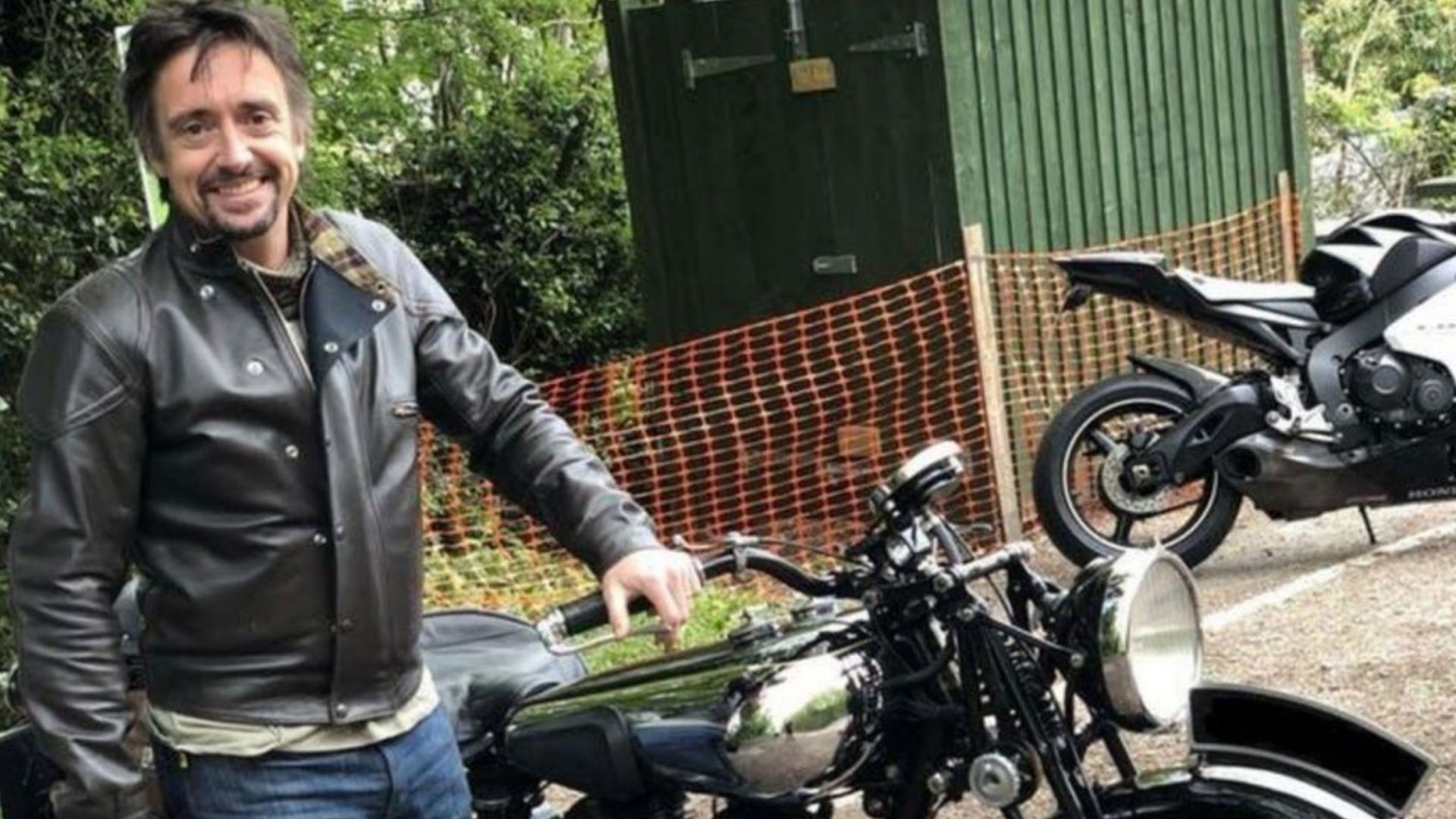 Before you say that of course a former Top Gear and current The Grand Tour host rides, the truth is not everyone involved in the automotive industry is comfortable on two wheels. Some never learned the art of balance, preferring instead to stay in their rolling cages. That's definitely not the case with Richard Hammond, who was riding motorcycles long before he was famous, even being forced to sell one so he could make ends meet. Now that Hammond is doing much better, he lives in an old castle and owns many motorcycles, which local government officials think they can tell him how to store them.