This incredible SUV is the perfect vehicle for any vintage automotive enthusiast looking for a ton of performance and power to match.
---
The Chevy K5 was one of the first truck and SUV platforms to combine the benefits of a small pickup with the power provided by a beefy V8 engine with tons of horsepower to offer. These trucks are thought of as the greatest inventions of their time. They offer many tremendous benefits that modern utility vehicles cannot bring to the table due to the increasing size of cars for the last few decades. As a result, popularity for these vehicles is on the rise, and with that comes an increased value making right now the perfect time to purchase a good condition classic Chevy truck of your own. If that sounds like a good idea to you, then this 1978 Chevy K5 Blazer is the perfect example of precisely what you might be looking for.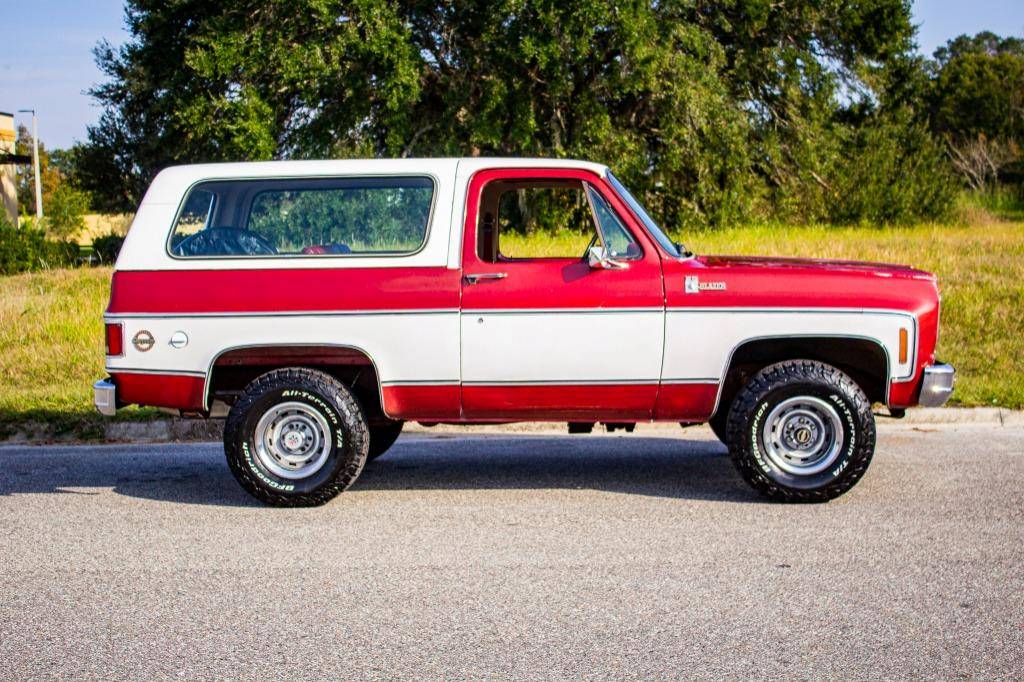 Under the hood of this rock climbing beast is a potent 350 ci Chevrolet V8 engine capable of putting out 160 horsepower, which was perfect for the time, especially when you consider the 275 ft/lbs of torque. All of that power is produced by a four-barrel carburetor system. This was the best technology available for the 350 ci V8 at the time, and it still allows the SUV to live up to many modern standards. Power is transferred through an automatic transmission, making gear changes smooth and efficient.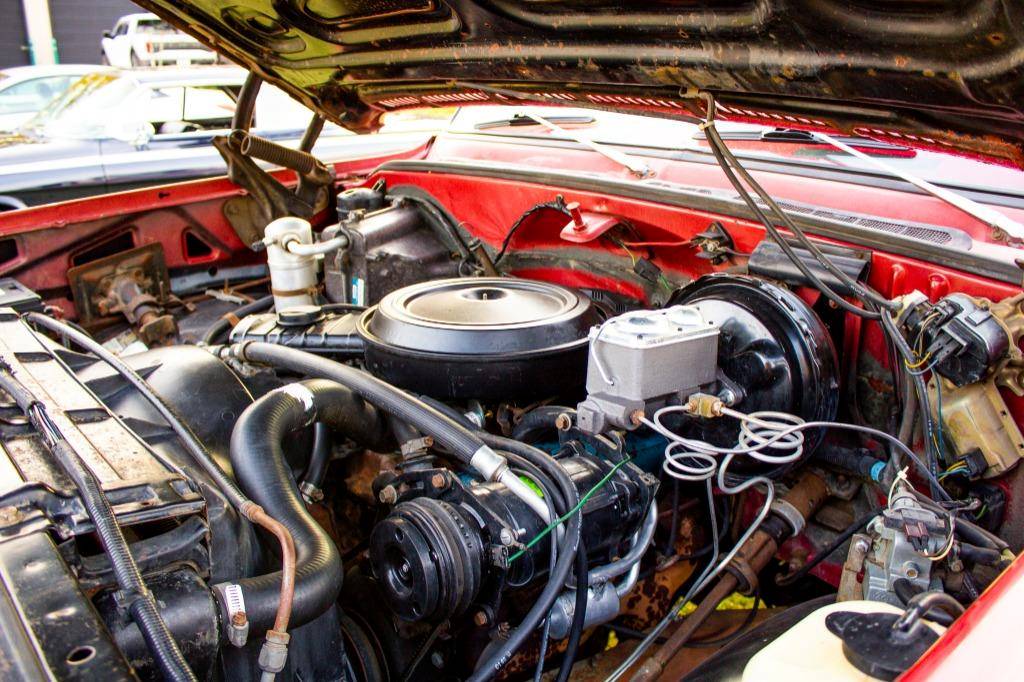 It should be said that this incredible four-wheel drive sends its power to a set of vintage chrome wheels, which gleam like the sun putting a smile on the faces of classic automotive enthusiasts everywhere. The gigantic tires that wrap those wheels sport some white lettering which brings back memories of old school Nascar and offroading champions. Another excellent exterior feature is the superb condition body which has nearly zero damage apart from the worn paint on the vehicle's rear. The interior is a bright red leather that complements the stunning exterior, making it an excellent choice for any classic truck enthusiast looking for a stylish V8 Chevy with tons of performance to match.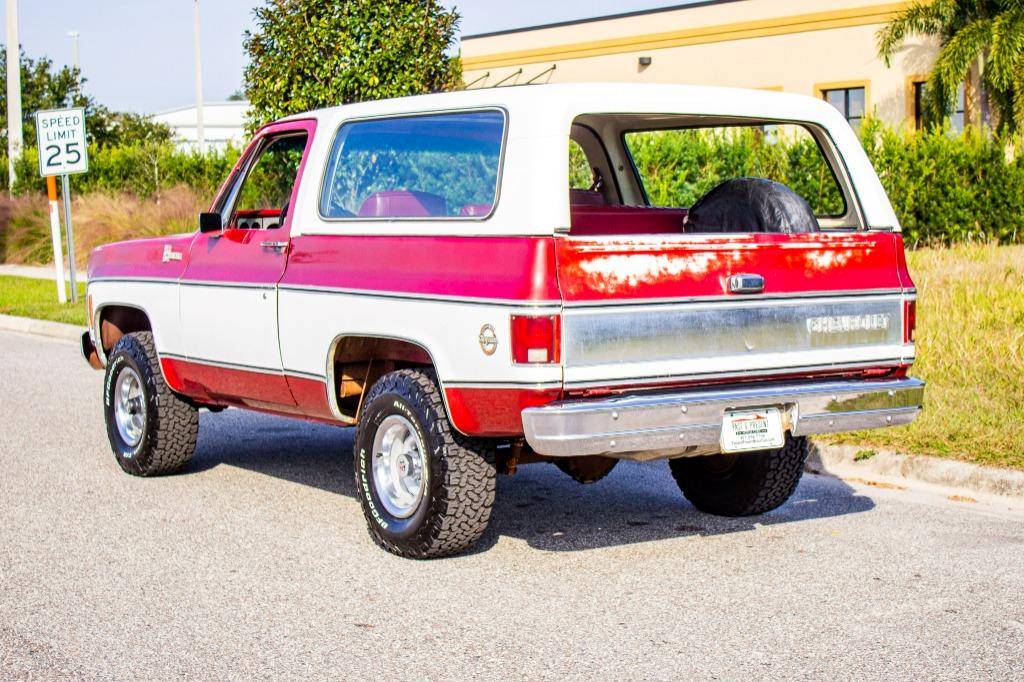 This vehicle and many others are selling at the Lakeland Winter Collector Car Auction in Lakeland, Florida. Gates open at 10:30 on February 25th & 26th. For more information visit our website at https://carlisleauctions.com.