Canada takes down a prolific crime ring…
---
Canada, like the United States, has been dealing with an explosion of violent crime and property theft, in particular car thefts. Much of the crime has been committed by a few individuals in organized rings, some small like the one recently arrested in Ontario. While just 3 people were involved in the home invasions and theft of pricey luxury vehicles, taking them down should literally help citizens in the more affluent parts of the Toronto area sleep easier.
See the C7 Corvette crash that almost killed a truck driver here.
Police in Peel Region started "Project Memphis" in September 2021 to get to the bottom of who was behind three violent home invasion robberies. In each of those cases, the homes had high-end luxury cars parked in the driveway. The suspects would brandish guns, in one instance firing a round into a floor, assault frightened residents of the houses, then steal jewelry, other valuables, and take the cars. In one case, the suspects fled in a $400,000 Bentley Bentayga.
As police investigated the crimes and tried to identify suspects, they realized the home invasion robberies were part of a crime ring in the province. To the shock of nobody who has been following these car theft crime rings for a while, investigators concluded the suspects had ties to drug trafficking.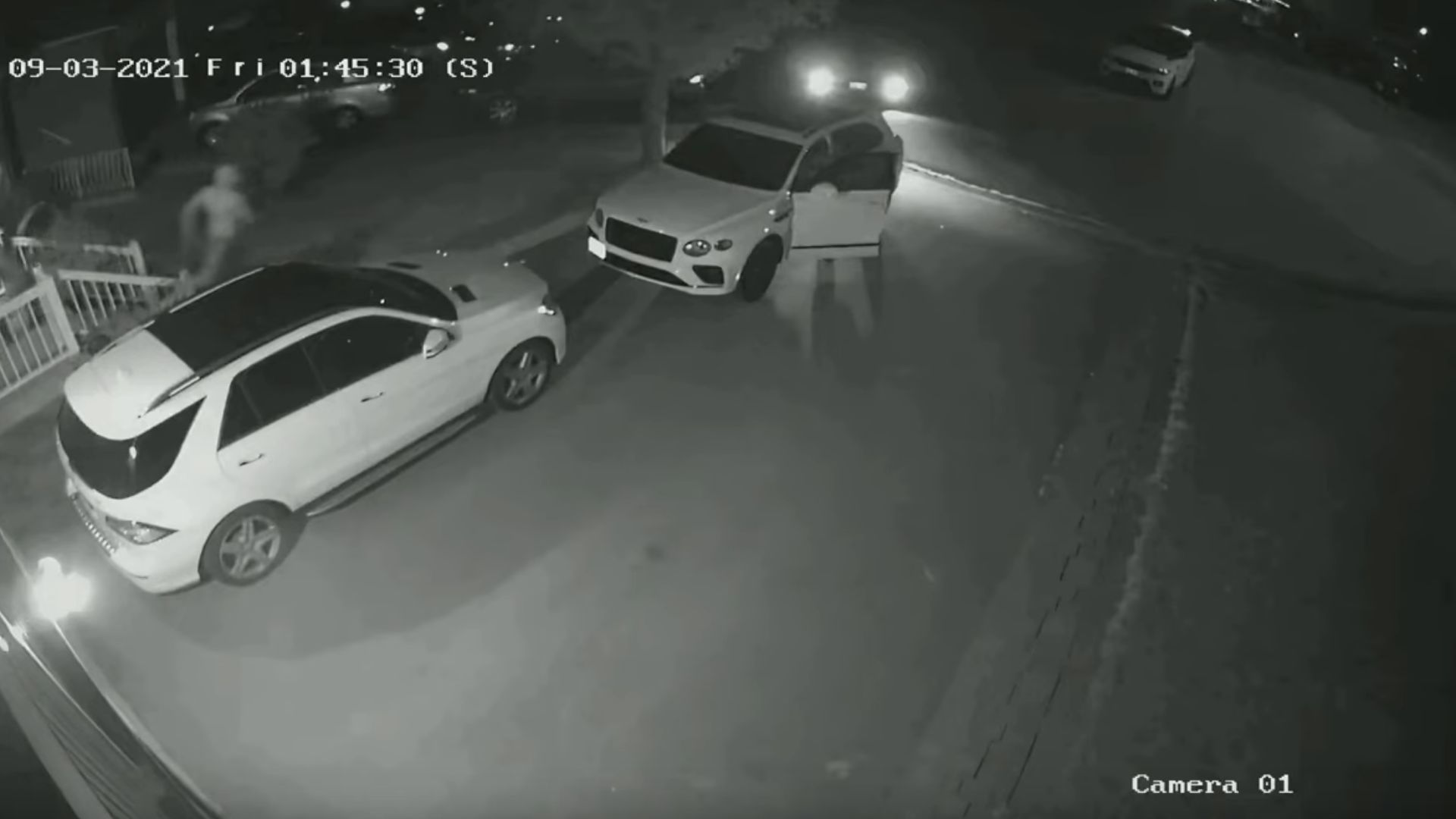 The associates of the suspects involved in the Project Memphis investigation were taken down in a related investigation called Project Myra. In total, 28 people were arrested and 214 stolen vehicles were recovered. Still, investigators knew there was another, smaller group specifically targeting owners of high-end luxury rides, so they kept on the trail.
Eventually, Ahmet Ibrahimi, 29, from Kitchener, Anthony Putzu, a 30-year-old with no fixed address, and Diana Bytyqi, 28, from Cambridge were arrested. They have been charged with a long list of offenses, including possession of property obtained by crime, obstructing a peace officer, and uttering forged documents. It sounds like they might be going away for a long time if found guilty of everything being thrown at them.
Source: City News
Images via Peel Region Police