Believe it or not, that amount was less than the estimate…
---
A lot of people haven't been paying attention to the rising value of certain collectable Japanese cars. That's why news of a 1967 Toyota 2000GT selling for $2,535,000 at Amelia Island this last weekend is causing waves. It seems people think all Toyotas are like a Camry or RAV4, but the 2000GT has been a legitimate collector's car for quite some time.
Listen to the Motorious Podcast here.
Gooding & Company, which auctioned off the vehicle, estimated it would sell for $2,750,000 to $3,500,000. While that was more optimistic than the reality, this Toyota is still the most expensive Japanese car to be sold at auction.
Arguably, the Toyota 2000GT is the first supercar to hail from Japan. Toyota decided to make the 2000GT something which would rival European and American sports cars in quality and performance. Keep in mind, this was back when most Toyotas were small, boxy, and anything but fast. With a curvaceous form and a decent showing in motorsports, it started to shift perspectives.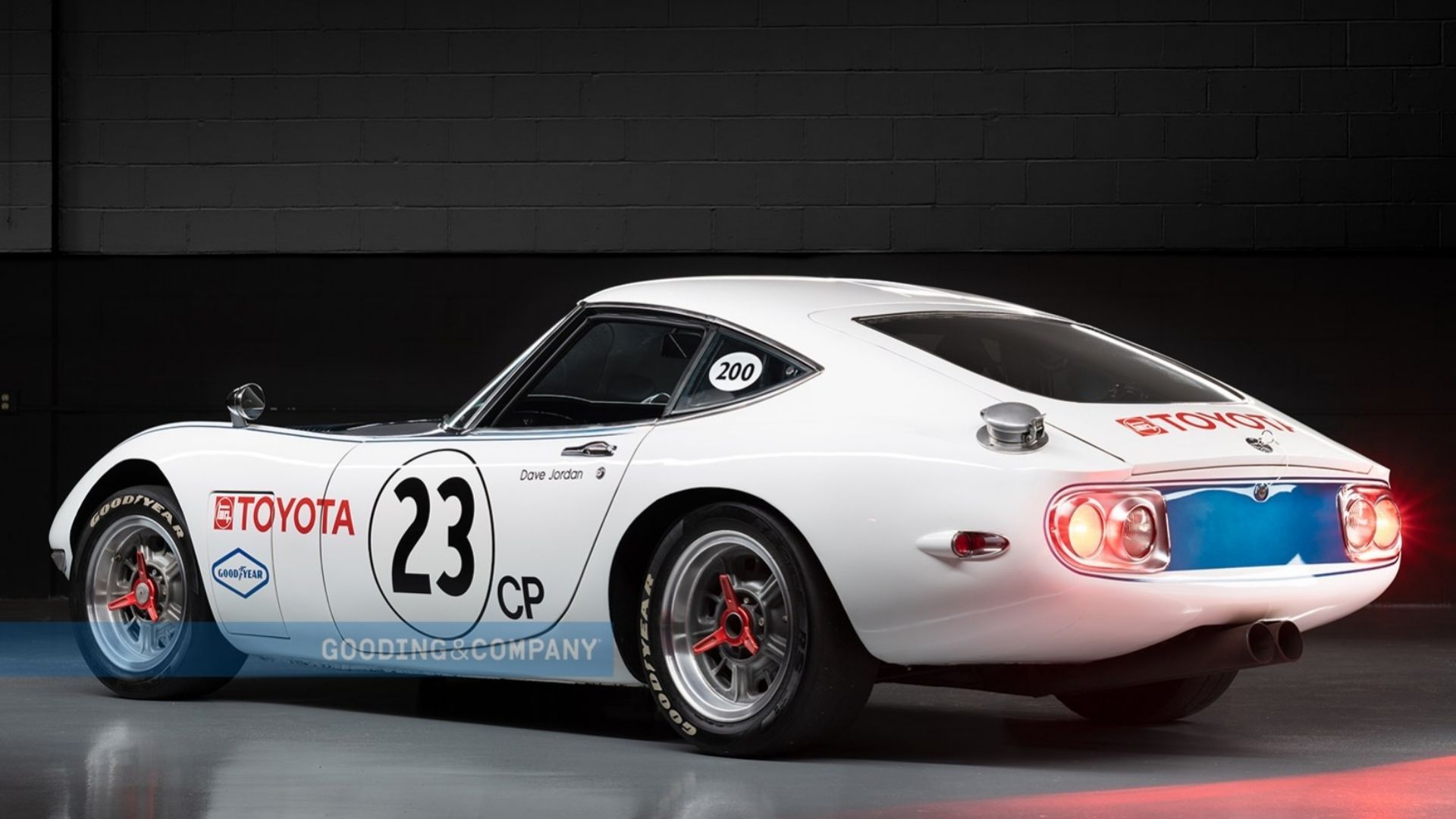 Even among Toyota 2000GTs, this one is special. It is chassis MF10-10001, which means it was the first serial-numbered 2000GT. That right there is reason enough for collectors to salivate wildly over this Toyota, but wait, there's more.
It was one of four pre-production cars completed in 1966 and it was originally Solar Red. Toyota Motor sales USA used it as a show car to introduce the 2000GT to the public.
What's more, this car is one of three prepared by Carroll Shelby himself. The man who brought us the Cobra and made Ford's secretary's car into a performance machine fielded two Toyota 2000GTs for the 1968 SCCA C-Production Racing series. It was Toyota's first entrance into American racing, creating a legacy.
The person who owned this car before it was just auctioned had it since 1980. That's a long time to retain such a vehicle and understandably some collectors were chomping at the bit to finally have a shot at it. Instead of hiding it away, the owner did share this car with the public. For example, it was displayed and raced at the 2004 Goodwood Festival of Speed. It also took first in class at the Amelia Island Concours d'Elegance.