A Running Joke Among Die Hard Maple Leaf Fans Based On Coincidence Or Fact
---
1967 marked the year that the Toronto Maple Leafs made it all the way to the Stanley Cup. At the same time avid Leafs fan and car collector, Dave Angelis had ordered his 1967 Dodge Charger in Leafs blue and white livery in celebration and the Maple Leafs have been on a Playoff losing streak ever since.
Avid Maple Leafs fan and car enthusiast, Dave Angelis was 21-years old when he put a deposit down on his 1967 Dodge Charger Fastback. With a 383-cid V8 engine under the hood and a blue and white livery, it was a true dream car for the future father of three and a perfect compilation of his two favorite pastimes. His intention was to make the ticker-tape parade from the rink to City Hall in his new ride that year as he was sure that the Leafs would pull off a win in the final Stanley Cup of the Original Six. As it turns out, though the Leafs did win that year, the car wasn't delivered until five days after the victory parade.
While Angelis never got to take that ride before ultimately passing away after losing his battle with cancer last year, the 1967 Dodge Charger served him and his family well. Creating many memories in the car, he drove it to and from his wedding to Theresa Angelis and even brought his firstborn home from the hospital. Angelis returned the favor to the classic Dodge muscle car by way of meticulous maintenance.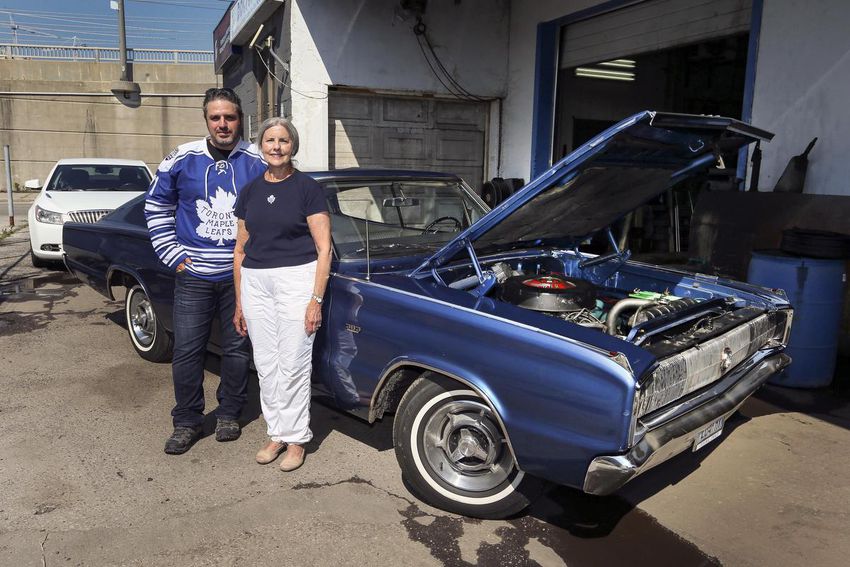 Although Angelis' affection for the 1967 Dodge Charger was clear based on the care that went into 53-years of ownership, he often joked of a curse brought on to his favored NHL team by the car. As it turns out, that final Original Six season that drove him to order the car was the last Stanley Cup win for the Maple Leafs. Musing about selling the car, Angelis would often say that a rich fan might pay a million to break the curse.
Cursed or not, today the car's value is indeed inching its way towards that figure, though it is still very far off. However, with such a rich history of single ownership, this car is likely destined to stay in the family for at least a few more generations. The title was recently transferred to Theresa and is often enjoyed by son David.
Source: The Star