We knew pumpkin patches are cursed…
---
Pumpkin patches, the preferred fall retreat for basic women who also eagerly line up for pumpkin spice lattes and Harry Styles concerts, apparently are as dangerous as we've always suspected. Dozens of families found that out the hard way in Temple, Texas when their vehicles were engulfed in a huge, rapidly-spreading blaze at The Robinson Family Farm. Thankfully, nobody was killed or hurt, but the cars are total losses.
Learn about the upcoming Jessi Combs documentary here.
The blaze started at about 1 pm on Saturday, October 15 and is being attributed initially to a cigarette flicked into dead grass. Still, the Bell County Fire Marshall is investigating the cause. We have a theory of our own: a man who had been drug through multiple pumpkin patches, maybe even a few this pumpkin spice season alone, cracked and decided to put an end to the "fun" tradition. This is purely a theory and we have no evidence to support it, but we think the potential is strong.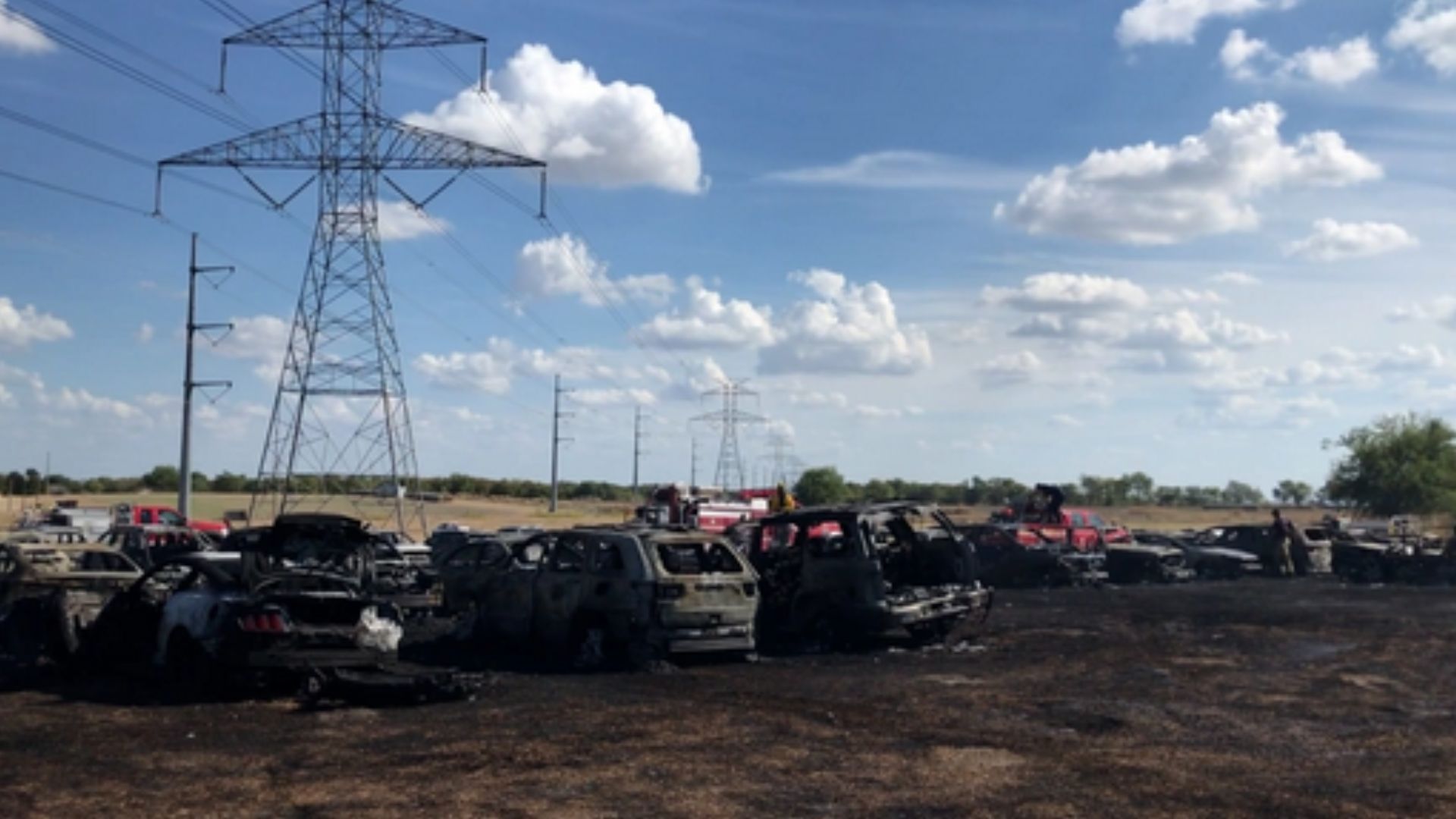 Fortunately, we don't see any cool cars in those burned husks from the makeshift parking lot. Yeah, it's great nobody died or was burned, but we're also relieved there weren't any muscle cars, sports cars, etc. harmed because we have our priorities straight. We hope a lot of them were Hyundais and Kias so there was no true loss. Also, we won't be visiting any pumpkin patches anytime soon because this sure looked dangerous and also we have better things to do on a Saturday.
Now is a great time to point out that pumpkins technically are berries. Also, most pumpkin pies contain zero pumpkin. See, pumpkin patches are scams, everyone.
Despite the incident from the previous weekend, the farm was apparently open for the business the following weekend. That means dozens of husband will be dragged away from wrenching on their car, watching football, or just basically enjoying their time off to wear coordinated clothing and act happy while having their picture taken a few dozen times each. That is until another one snaps and "accidentally" flicks a cigarette into the wrong place, buying a respite for other men being tortured, allegedly that is.
Source: KXAN
Photos via Facebook, KXAN