Big Brother is always watching.
---
Say what you will about Tesla, but they create some pretty high-tech vehicles. We're sure at least one classic car owner in Spain would agree, too, following the theft of a 964-generation Porsche 911 that was all captured on the built-in security cameras of a nearby Tesla Model 3. Thanks to the video's spread on social media, the Porsche was returned to its owner in less than 24 hours.
The Tesla's cameras were recording in the early morning of July 12th when two masked thieves attempted to stealthily steal the Porsche by pushing it out of its parking spot and then away from the scene of the crime. When the owner of the Tesla realized that his car's security system had captured the theft of this Porsche, he posted the video on social media so others could help find the car.
According to the article, the 911 was spotted on the side of the road just a day later in a neighboring town, and it was found by someone who had seen the video on Facebook. It's believed the car was temporarily ditched so the thieves could make sure it didn't have a tracking device. Little did they know that security cameras and social media would foil their plot.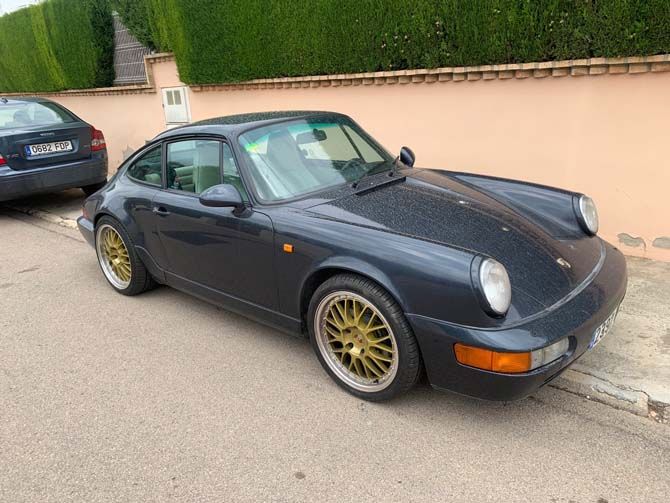 While the car was located, its thieves are still on the loose, but with the high-resolution video from the security cameras, it's hopefully only a matter of time before the police are able to identify them. We're the glad the Porsche was recovered because it's a beautiful car that wears a gorgeous body color that is accented with BBS-style gold wheels.