This thing is brutal!
---
It's easy to get cynical about the automotive world when all you do is watch so many car videos on YouTube and they start looking like each other. Seriously, how many spoiled rich guys can use daddy's money to abuse a supercar and just laugh it off to get millions of views? That's why this Chevy C10 with six tires, and LSX and supercharger immediately got us excited. You don't see something like this every day.
Check out the Motorious Podcast on YouTube, Spotify, Apple Podcasts, and other podcast platforms.
It's hard to screw up bolting a Whipple blower to an LSX. While pretty much anyone could make some decent power, these guys have tuned this for about 900-horsepower. What's even better is the suspension and chassis are rigid enough to allow for zero wheel hop under load, meaning this truck hooks up in a hurry.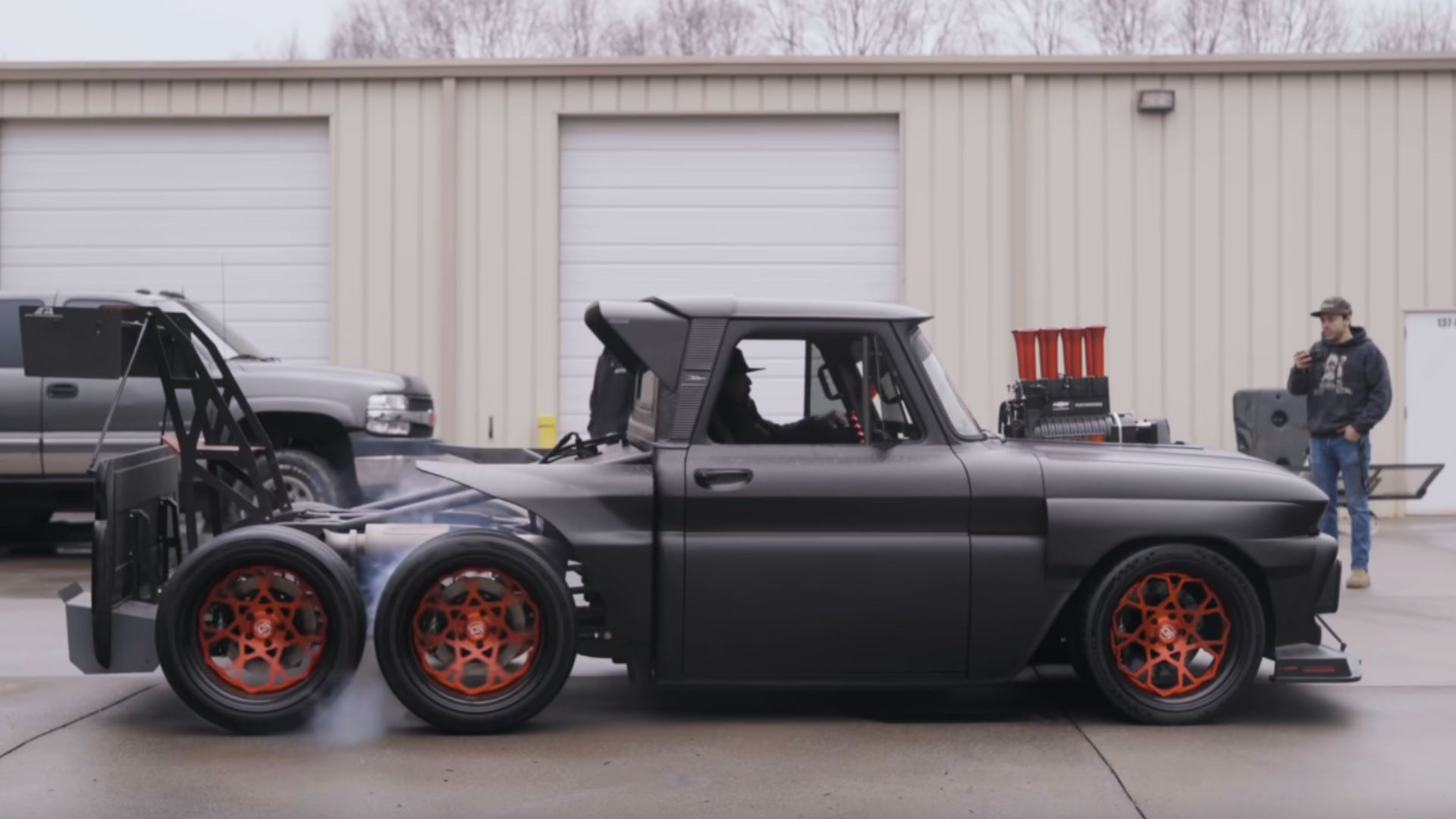 Just like all builds that aren't based off something everyone and their grandma's dog has done, this C10 has evolved over time. They make changes, see how they work, then make more changes, wash, rinse, repeat. If the average person really understood just how much work goes into making something like this, they'd have more respect for custom performance vehicles.
What makes this even better is it's a father and son team building the C10. At a time when it seems like so many media outlets diminish dads and the role they should be playing in their children's lives, seeing these two work together to overcome all kinds of frustrating difficulties, achieving something so awesome is just great. That and we also realize the son probably started out holding the flashlight.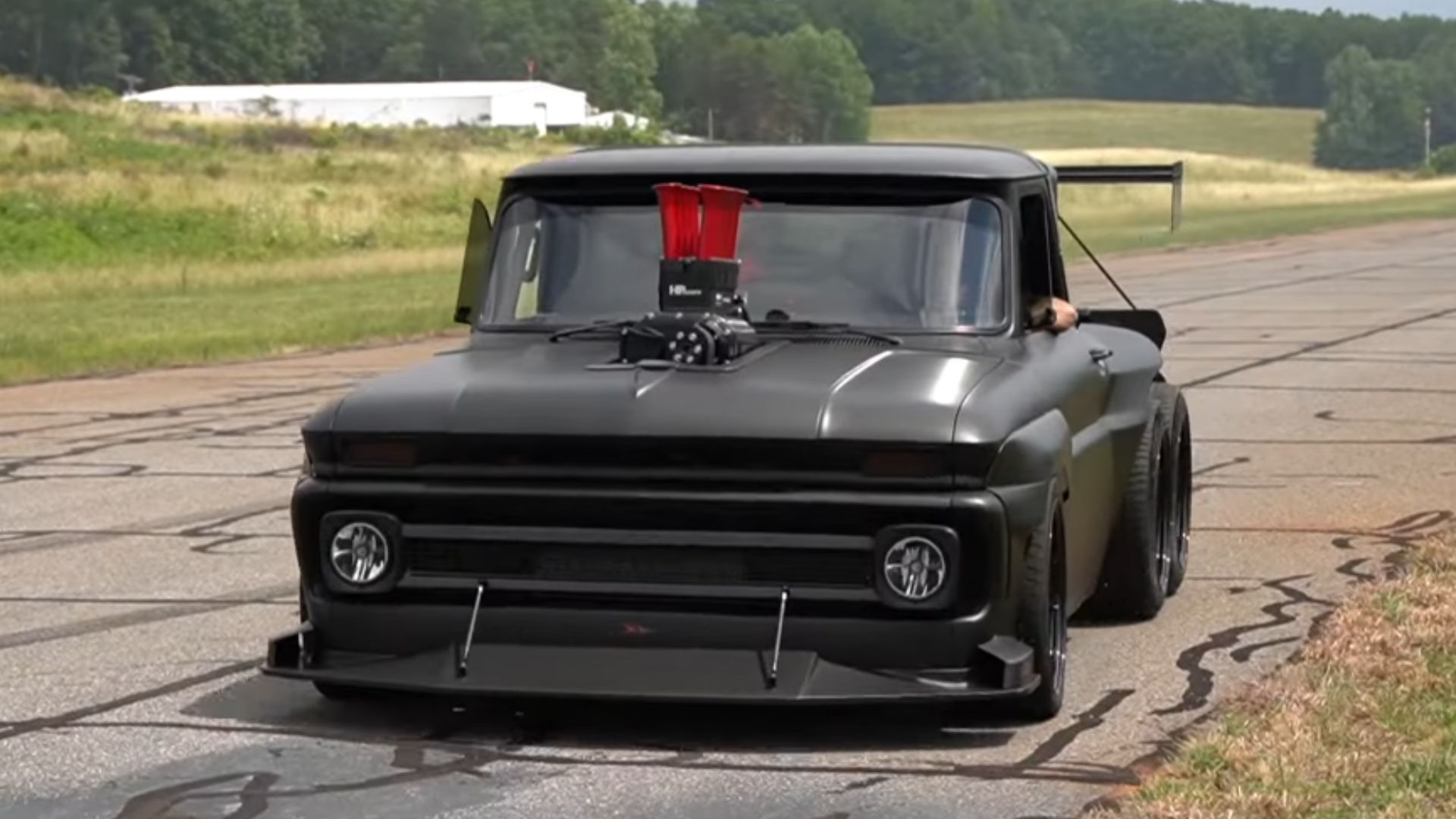 Now they're competing to see which can drift the C10 better – as you'll see in one of the videos. With all those tires in the rear, there's plenty of rubber to roast, but it also makes for more difficulty getting the truck to go sideways.