Score one for the good guys!
---
We run across far more stolen car stories than we ever publish, and trust us, most do not have happy endings. Even if cars are recovered after they're taken, often they're not in one piece. That's why we always love highlighting those rare instances when someone's classic vehicle is stolen and recovered, like this 1972 Chevy El Camino SS which was stolen in Jonesborough, Tennessee only to be recovered a few days later.
Watch the latest Motorious Podcast here.
According to a local news report, the El Camino was originally stolen from a house near downtown Jonesborough by two suspects in mid-December. Jonesborough police apprehended one of the suspects quickly but were still looking for the second man and the classic car when they appealed to the public for help. They also offered a reward for information leading to the Chevy's return.
It didn't take long for a man to send a tip about seeing the vehicle in nearby Unicoi. In fact, the guy supplied a specific location, so he must've really wanted some extra Christmas cash. Just one day after putting out the message to the public, authorities nabbed the second suspect and the Chevrolet El Camino.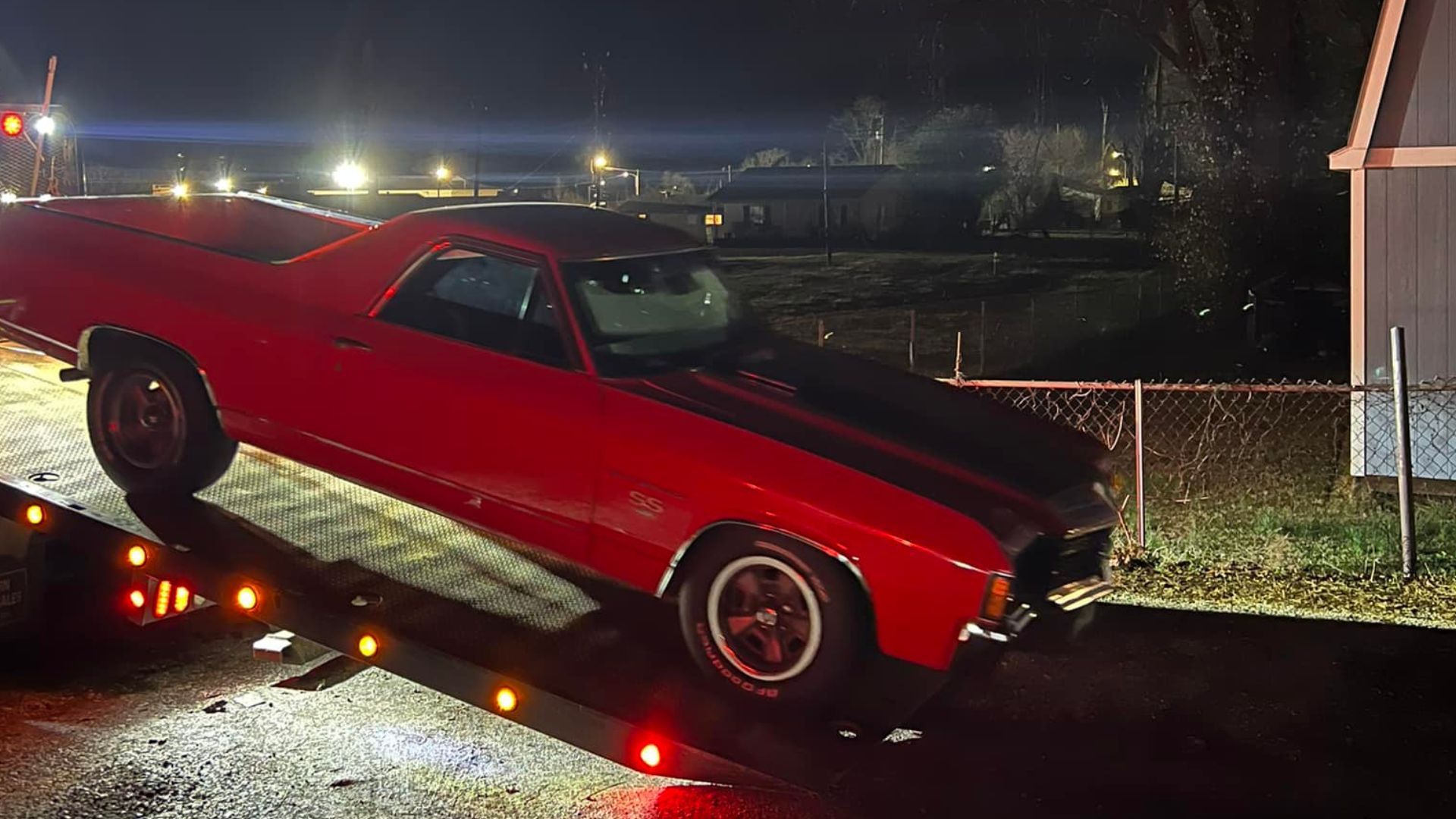 A news report claims the tipster actually declined the cash reward. Supposedly, he's a classic car enthusiast and really doesn't like thieves getting away. He reportedly told police the only reward he really needed was seeing the Chevy returned to its rightful owner. We think this guy is a true hero and have no doubt many other enthusiasts would do the same thing.
From the recovery photo, it looks like the classic car is in good condition. The local news report said there is damaged to the ignition, indicating the thieves started the Chevy using a screwdriver.
Source: WJHL