Even Mopar and Ford guys have to admit this thing is wicked…
---
At a time when electrification and smaller engines are all the rage in the automotive industry, putting the pinch on V8 muscle cars, Chevrolet Performance has revealed an absolutely brutal 2023 COPO Camaro. While it's technically the most powerful factory muscle car ever made, it's also not even close to street-legal, a fact which helps Mopar and Ford enthusiasts save some face. Still, everyone has to admit this thing is a track monster and should be giving the competition hell.
Jog your memory about the 2022 COPO Camaro here.
If you're lucky enough to get one of the limited-edition COPO Camaros, you'll get to chose from one of three available engines. Of course, the one everyone's talking about is the ZZ632/1000 which was unveiled at SEMA in 2021 as a 632ci V8 with 1,004-horsepower on tap, something aimed at serious builders.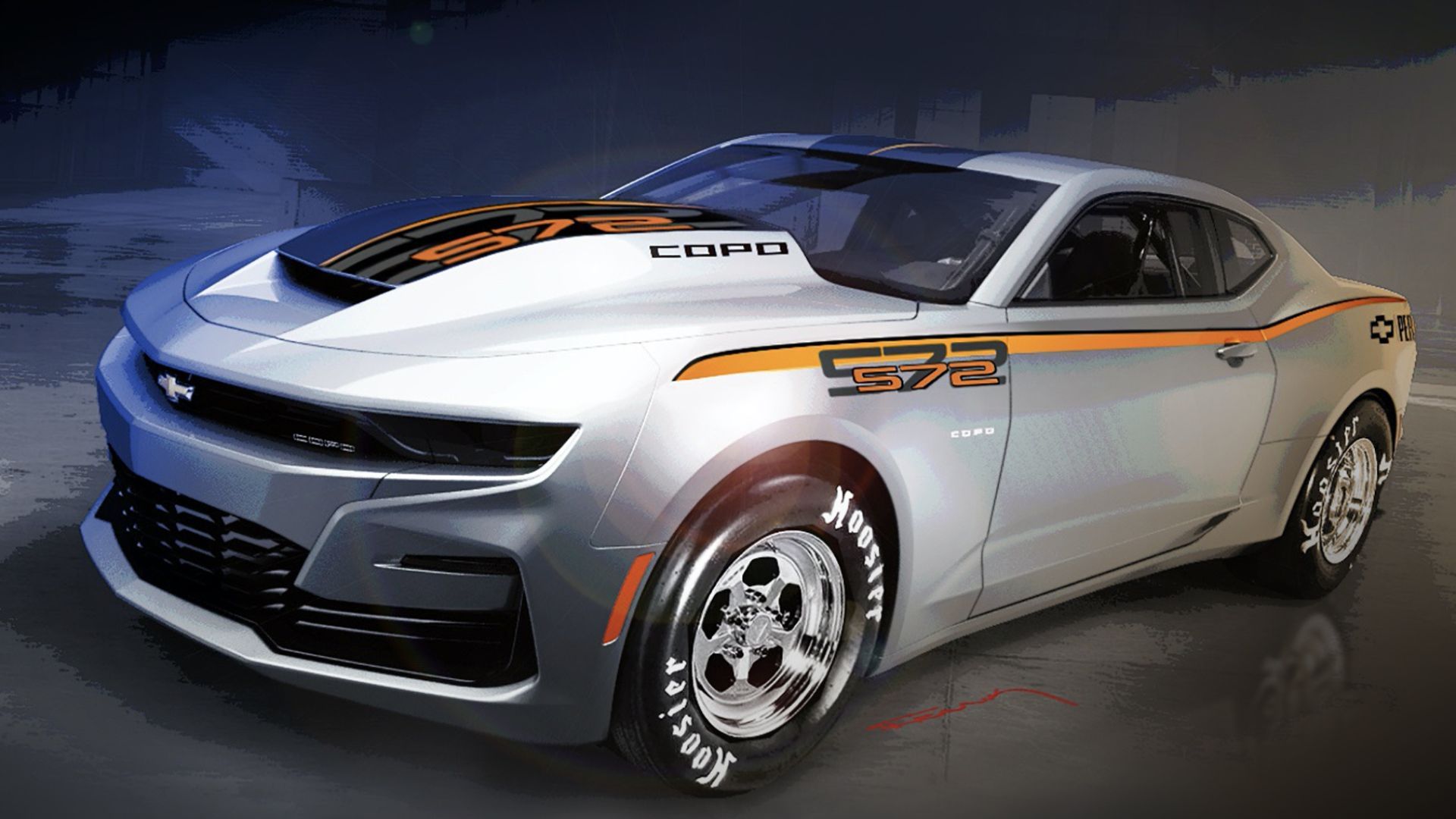 Mopar enthusiasts will quickly point out the Hellephant A170 supercharged crate engine is more powerful with an estimated 1,100-hp. However, that's just a crate engine and isn't being offered in a factory-built car, yet.
The other two engines offered for the 2023 COPO Camaro are carryovers from the previous year. One is the naturally aspirated 427ci V8 with 470-hp. Then there's the supercharged 350ci V8 pumping out 580-hp.
No matter which engine a customer chooses, a 3-speed ATI Racing Products TH400 automatic transmission is paired up with it.
Even though pricing hasn't been revealed for the 2032 COPO Camaro, people are already ploopping down their $15,000 deposit for a reservation. Last year, the top-of-the-line version sold for $105,500. Considering the ZZ632/1000 crate motor has an MSRP of $37,758 it's likely if you choose that option you'll be shelling out six figures for the race car.
Images via Chevrolet Performance