All hail the King!
---
The King of the Road, the Shelby GT500KR, is making a comeback for the 2022 model year. It's a glorious time for Ford and Shelby fans, considering the GT500KR nameplate is one of the most beloved, so people are understandably pumped about this recent announcement. It also will help celebrate the 60th anniversary of Shelby American.
Check out a massive classic Ford collection here.
With all that said, getting your hands on a 2022 Shelby GT500KR is going to require a miracle. Only 225 of these will be produced, but for the lucky few who get one they'll enjoy some raucous performance. When running on 93 octane pump gas, this snake pushes over 900-horsepower, which is quite a bit for a street legal car out of the box.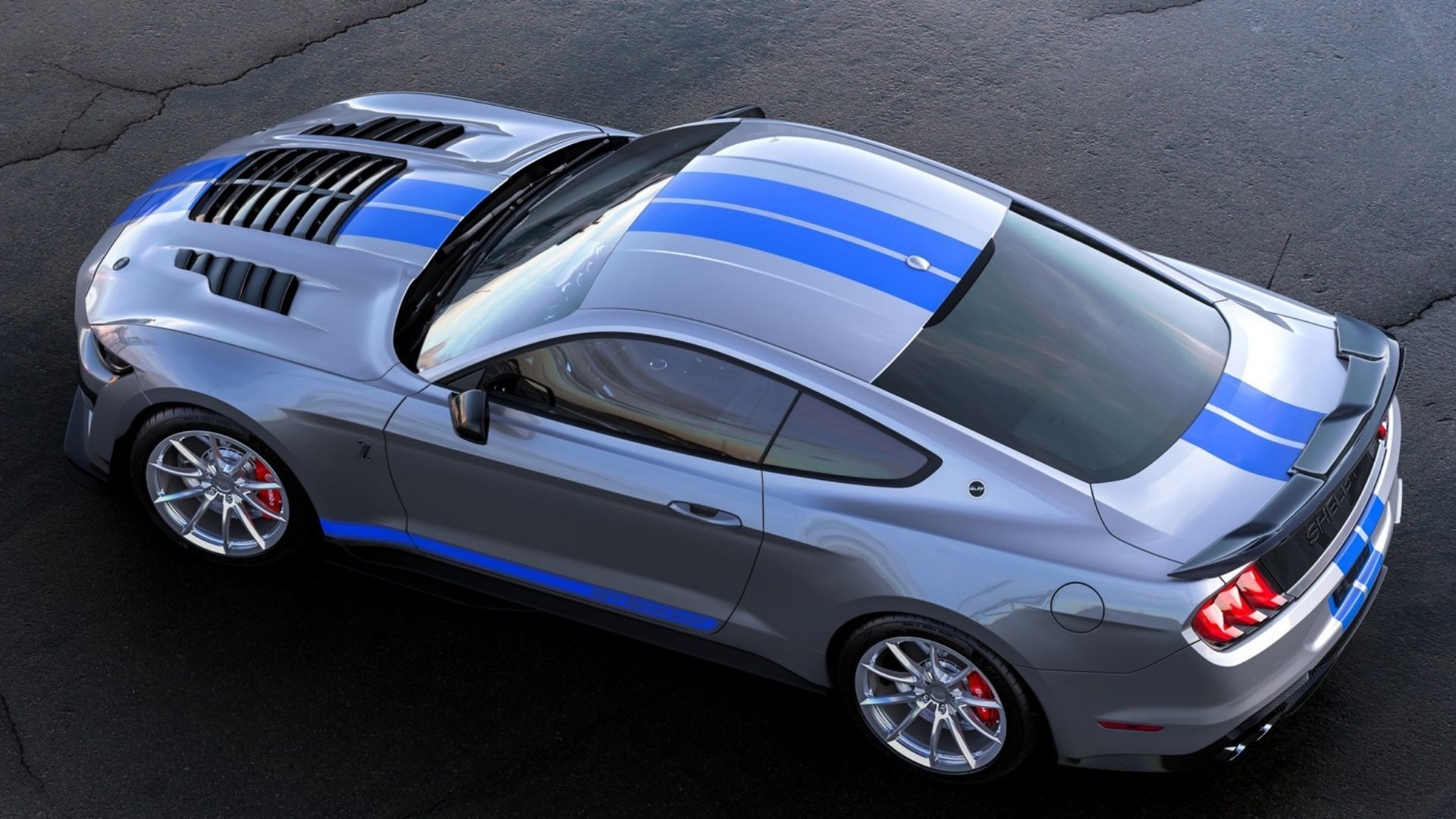 Some unique equipment will be included on the 2022 Shelby GT500KR: dry carbon-fiber hood, wheels, tires, badges, interior appointments, and suspension tuning. A mere 180 will be sold in the United States, with the remaining 45 headed to international markets.
The first time the Shelby GT500KR or King of the Road nameplate was used was in 1968. That version had the new 428 Cobra Jet V8 under the hood, rated at 335-hp (although it actually made more than that). Beyond that, the front and rear were unique, it used a modified suspension, came with a roll bar, had a custom fiberglass hood, and made use of Thunderbird taillights. Dealers sold 1,570 fastback and convertible versions of the car.
The King of the Road returned in 2008. Using a supercharged V8, it churned out 540-hp. Other unique equipment included a 3.73 rear gears, short-throw shifter, KR-only wheels and tires, composite hood with push-button hood pins, different stripes and badges, plus unique suspension tuning. The production run for the 2008 Shelby GT500KR was 1,000 units, however high interest led to 712 being built for 2009.