It's American muscle vs European muscle…
---
The 2020 Shelby GT500 has been heaped with praise from all kinds of automotive outlets and enthusiasts, but it's not without some critics. Same goes for the 2022 BMW M4 Competition. That makes pitting these two performance machines against each other in a race an interesting proposition.
Watch the latest Motorious Podcast here.
On paper, the Shelby GT500 is quite the beast, its supercharged 5.2-liter V8 pumping out 760-horsepower and 625 lb.-ft. of torque. Not everyone loves the standard 7-speed DCT automatic transmission, but it does eliminate driver error when switching gears. However, this pony isn't exactly a lightweight, tipping the scale at a mighty 4,168 lbs.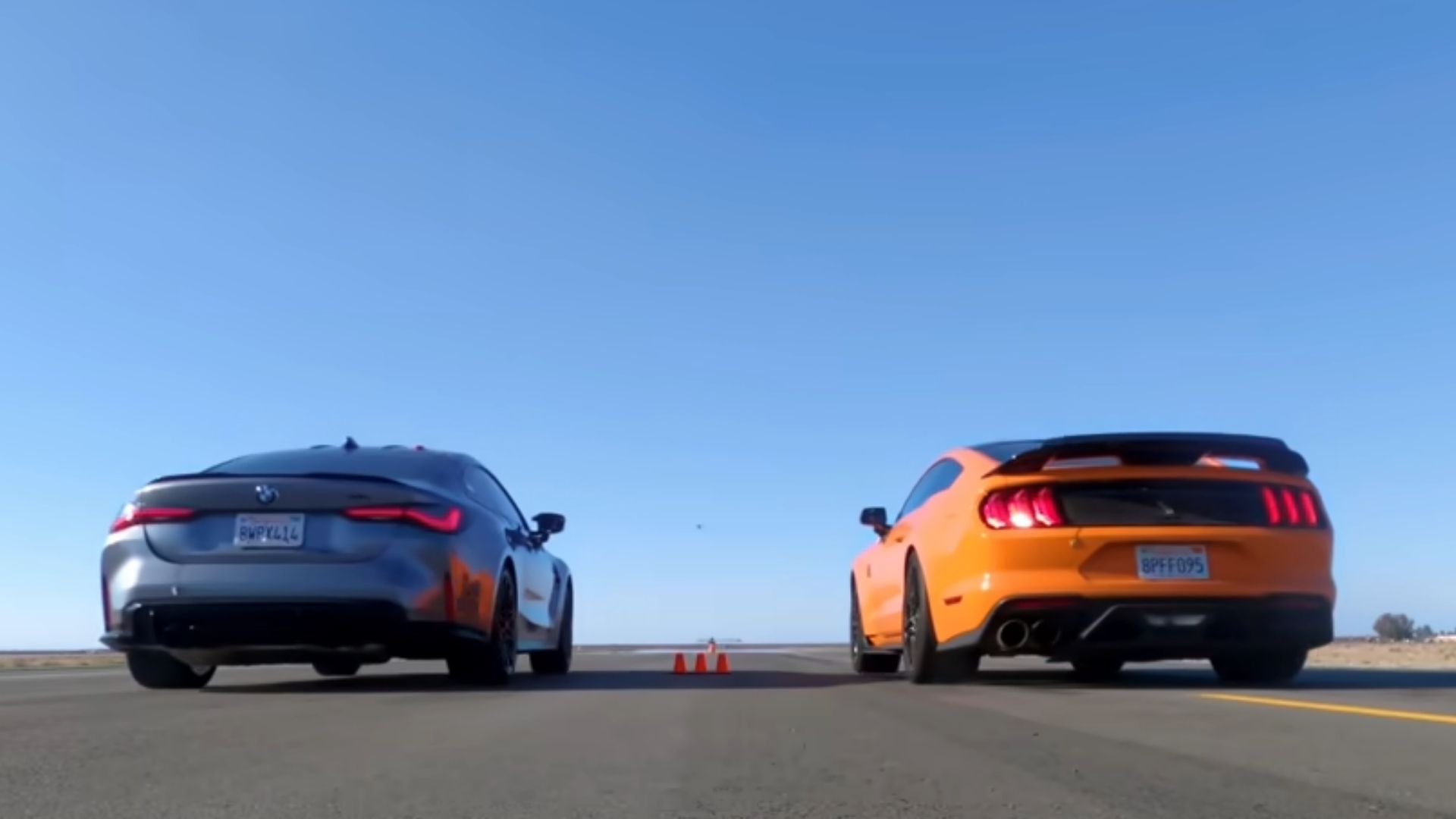 It would seem the BMW M4 Competition is outgunned in this fight. After all, the twin-turbo 3.0-liter inline-six engine only makes 503-hp and 479 lb.-ft. of torque. Sure, it has a slick eight-speed automatic transmission and all-wheel drive, but the Shelby is far more powerful. Then you look at curb weight, a mere 3,893 lbs. Normally, we'd call that kind of portly, but in comparison to the GT500 it's not so bad.
This isn't a traditional quarter-mile race. Instead, the Edmunds U-Drag involves a standing-start quarter-mile sprint, then hard braking, U-turn, and finally a rolling-start quarter mile. It's a better measurement of not only acceleration but also braking and handling performance. Some people are going to think this is great, others will deride it, but it is an interesting way for vehicles to face off.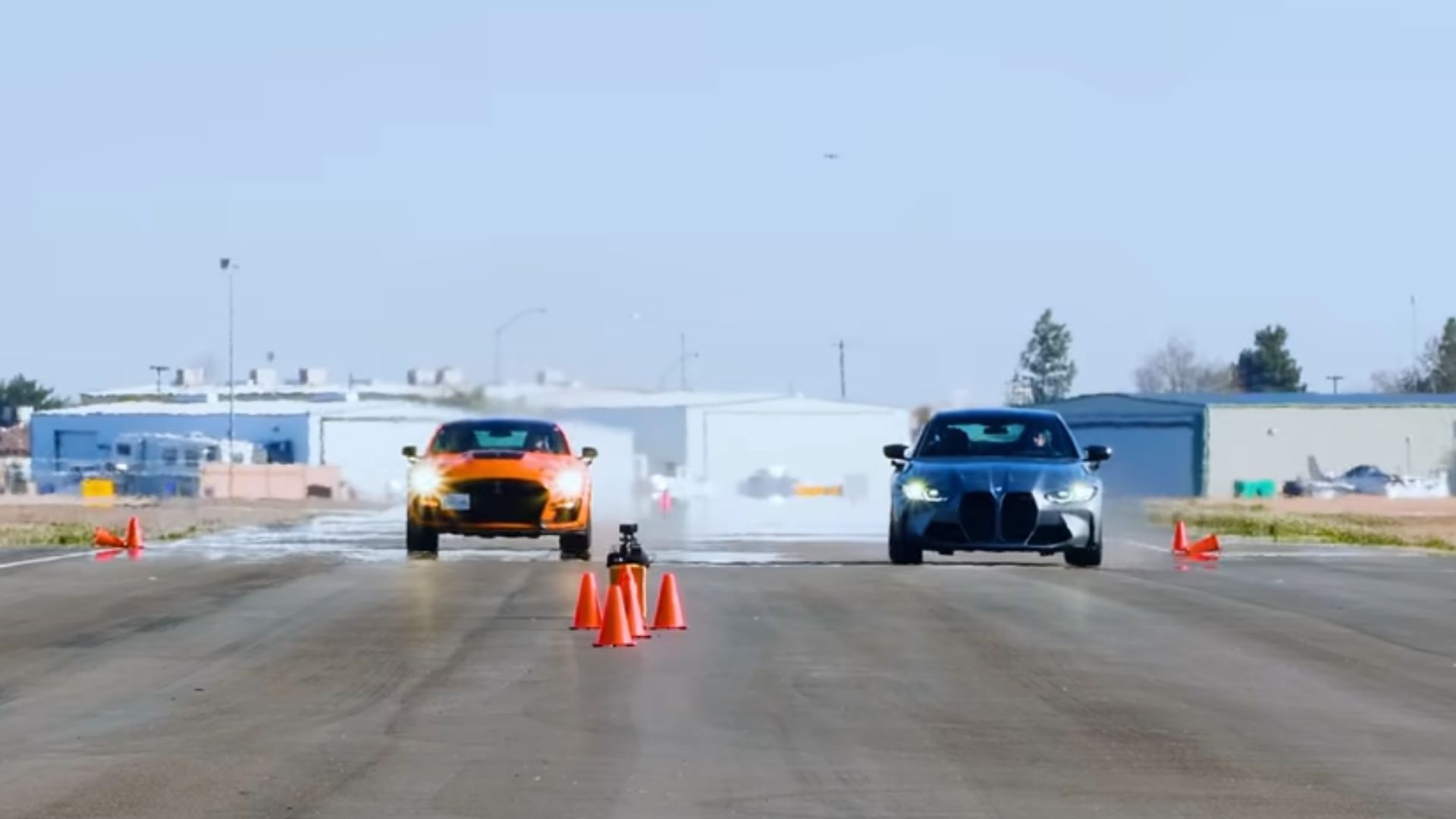 They not only do this race one time, after that they run the cars again, but switch drivers. Let's be honest here, in the hands of a competent driver, even a Toyota Corolla can become so much more of a performance machine. That's true even with all the modern onboard electronics.
Which car do you think will win this race? Will the Shelby GT500's brute force win out? Or will the M4 Competition's slicing and dicing handling make all the difference? Check out the race for yourself.