Can't wait to see a YouTuber really jump this!
---
Rugged and refined: those are two words a lot of people will use to describe the 2023 Roush F-150. The tuner has rolled out its latest iteration of Ford's popular pickup truck with an aim to not only make it a more capable off-road vehicle but also to pamper everyone in the cab.
Watch a supercharged Roush Mustang run from the cops here.
First, you have to choose the right Ford F-150 for Roush to upgrade. The company currently accepts the 302A XLT or 502A Lariat. Boosting performance for all terrains is the Roush performance coilover suspension system paired with 33-inch General Tire Grabber A/TX tires wrapped around Roush-designed 20-inch iridium gray wheels. Sadly, those wheels don't come with a beadlock system, but they do have a reinforced outer lip so when you jump this hippo you might not bend the wheels.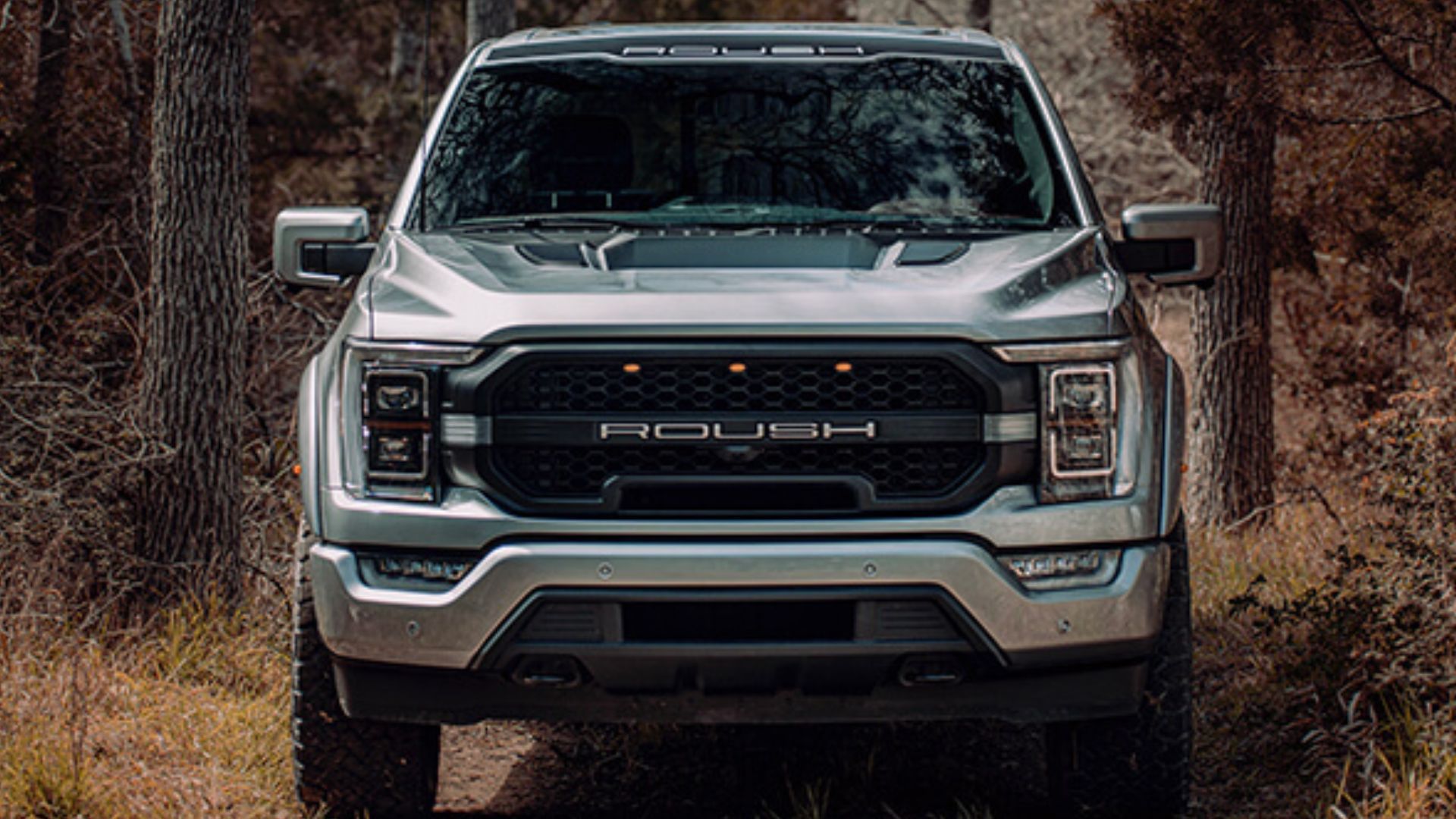 No truck should have a bite worse than its bark. Roush ensures that by adding a performance exhaust system for a nice throaty, guttural growl just like mother used when you didn't clean the bathroom correctly.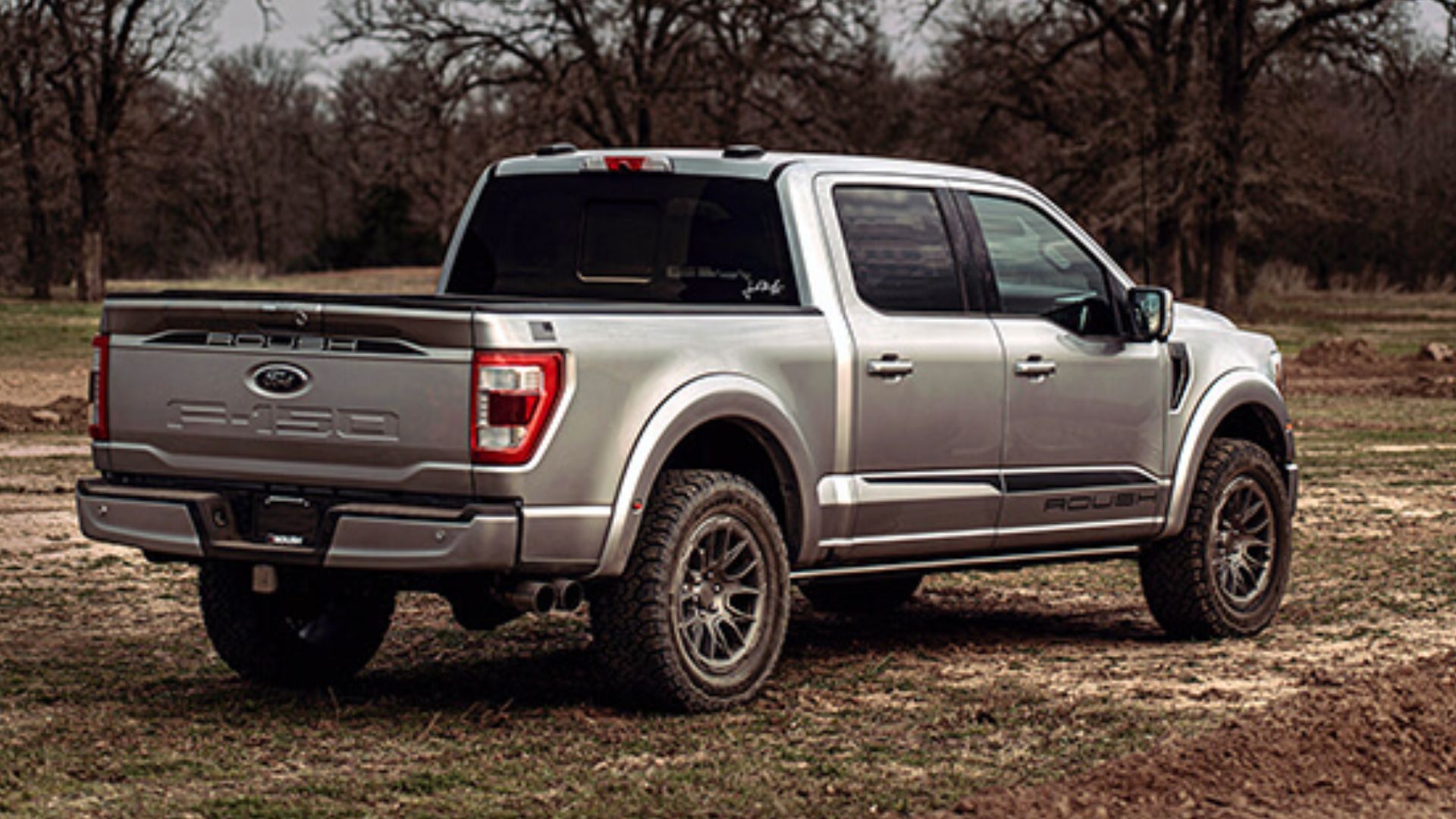 Never known for subtle cosmetic treatments, Roush makes sure everyone knows you're not driving just a regular Ford F-150. The Roush name is prominently displayed on the grille, rockers, tailgate, and even the top of the windshield for good measure. Like the Raptor, this truck's grille features clearance lighting, plus there's integrated lighting at each end. Heat extraction vents are added to the hood and front fenders, all of them functional. If you so wish, Roush offers fender flares with accent lighting.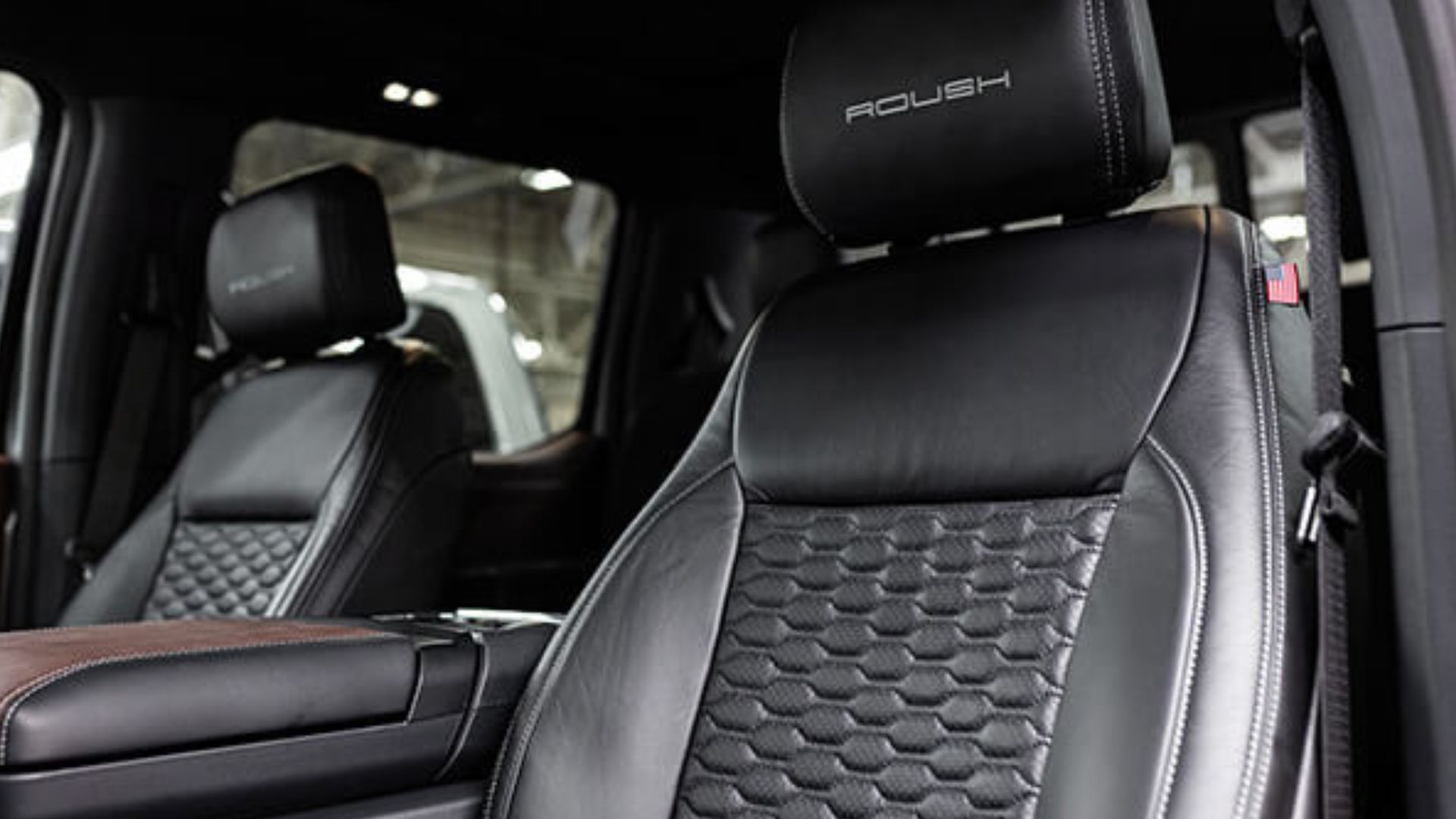 As for the cab, unique Roush gauges, custom pedals, and a serialized badge on the dash are all included. Customers can choose to add the premium leather package for a further elevated experience. If you have an XLT two-tone gray and black seats are included while Lariats get an all-black leather. Either one features Roush logos on the headrests and tags on the seats.
If you're interested in a 2023 Roush F-150, pricing starts at $19,000 above the cost of the base vehicle. You can configure your own on the Roush website.
Images via Roush