And he's getting ready to reveal it at his upcoming show…
---
As we've covered before, rapper Rick Ross is quite the gearhead. He reportedly has over 100 cars stowed away on his 235-acre property in the Atlanta area. One of his latest acquisitions is one of Jimmie Johnson's No. 48 Chevrolet race cars. That car and another unspecified NASCAR stock car Ross recently bought will both be showcased during the upcoming Rick Ross Car Show.
Check out the latest Motorious Podcast episode about Elvis, EVs, and more here.
That's right, for the first time Rick Ross will be hosting his very own car and bike show. The man will be showing off "a fleet" of his amazing rides and is inviting others to do the same. Ross promises the show "will be like no other."
There's a clue in an Instagram post from Rick Ross about how this car show will be different. He mentions networking with attendees and discussing "wealth will be the topic." So we're wondering if this will be part Tony Robbins seminar and part networking mixer. That would be interesting to experience.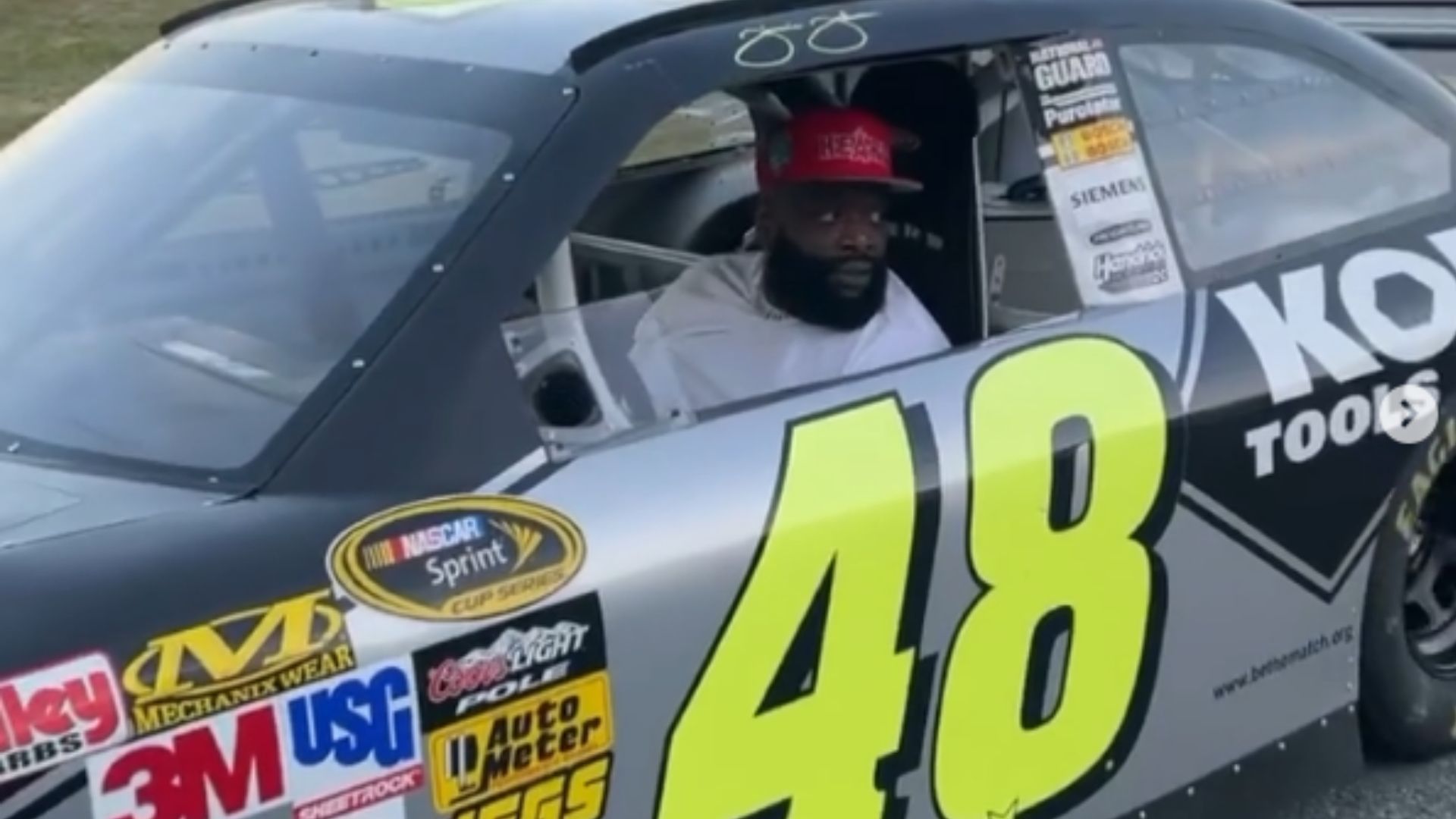 The Jimmie Johnson No. 48 Chevrolet Rick Ross bought is one the driver piloted to victory at tracks like Las Vegas Motor Speedway, Auto Club Speedway, and Indianapolis Motor Speedway during his amazing five consecutive Cup Series championships. Ross is making some changes to the car, although he didn't say what, with the reveal set for the car show.
Ross has had previous experiences with NASCAR stock cars. For example, back in 2017 he rode shotgun in one at Texas Motor Speedway, hitting 160 mph.
The Rick Ross Car Show is scheduled for May 21 and will be held in Fayetteville, Georgia at his estate. Not only are organizers looking for cars and motorcycles to show off, they're soliciting food trucks and vendors. General admission is $250 so this won't be an event everyone will be able to attend.