When he went to pick it up to racing, the whole rig was gone.
---
A 2018 Mercedes-AMG GT4 race car was inside a car trailer that was stolen with the truck from a parking lot recently. There are fewer than 200 examples like this in the world, and the owner is hoping someone will spot the ultra-race AMG.
Watch the latest Motorious Podcast here.

"The racing community, they know this car," said the owner who wants to remain anonymous. "It's a very obvious car. It stands out like a sore thumb."
The owner left the truck and trailer with the car inside at a parking lot off La Cantera Terrace, where he's parked before without issue. When he came back on Friday morning at around 8am, there was nothing there, leaving him standing there holding the keys in shock.
He called local towing companies to see if they picked it up, and that was a dead end. After coming up empty, he filed a police report with San Antonio Police Department.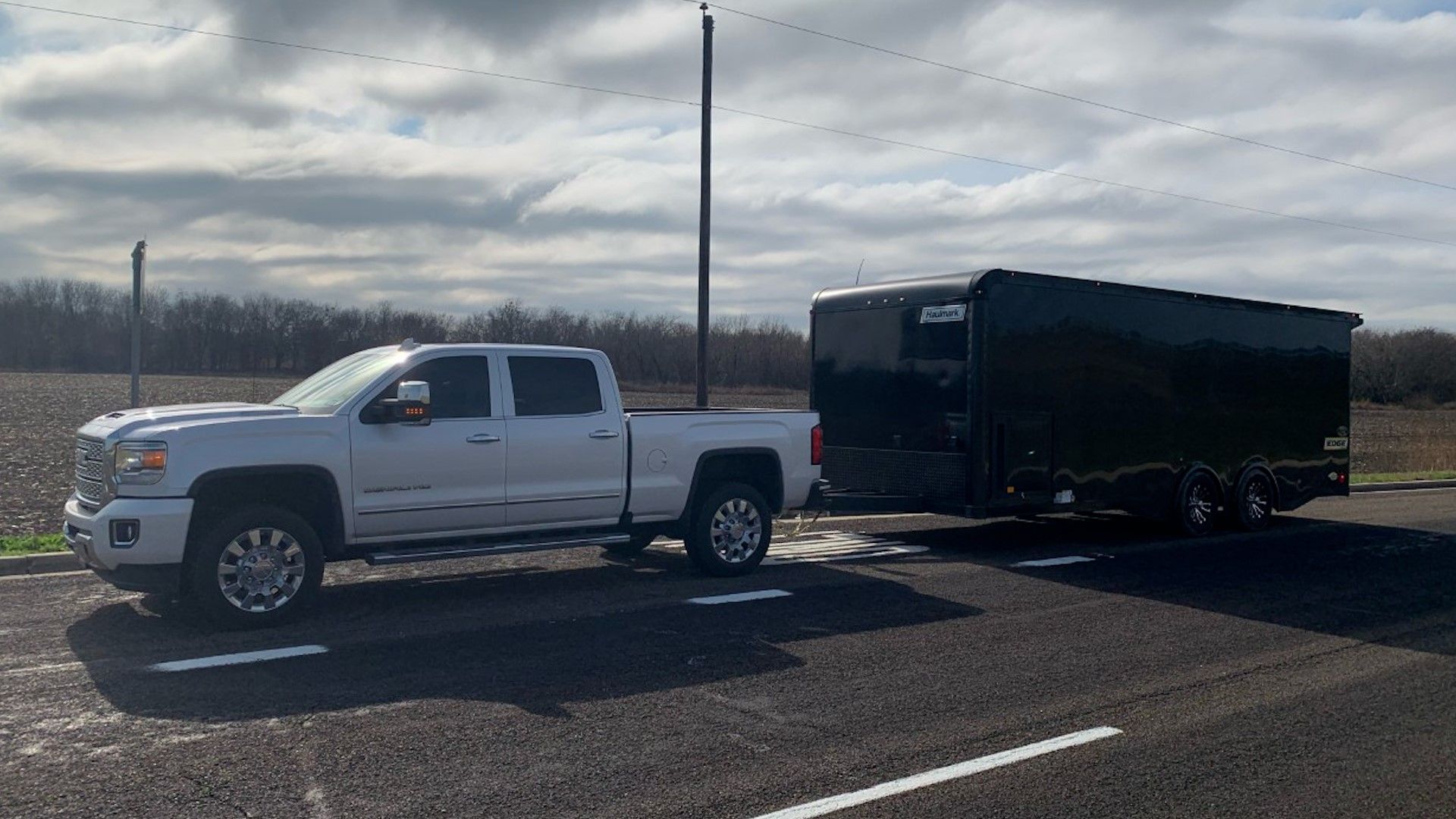 "The police officer indicated, when he came out here, he says, 'This is not my jurisdiction, but I've been out here a few times. Every one of the calls have been stolen vehicles out of this parking lot.'"
The owner believes everything was stolen around 2am when he got four OnStar alerts on his phone from the truck's theft deterrent system. Adding, "That's all we know at the moment."
"It's not street-legal. You can't register it. There's not a use for it other than racing," he explained.
The truck is a white 2019 GMC Denali HD and the trailer is a 2020 Haulmark Edge.