Think you could drive Big Oly any better?
---
The most expensive Ford Bronco in the world, lovingly called Big Oly, got into a wee bit of an accident recently. Well, it ended up on its roof, which to be honest isn't all that uncommon for off-road racers. But people are seriously freaking out over this since Big Oly sold for a whopping $1.87 million. After all, so many individuals who pay that kind of money for a vehicle, especially a classic, will essentially treat it like a sculpture or living room furniture.
Watch the newest Motorious Podcast episode here.
We actually believe cars were made to be driven, not just parked and polished. Sure, being careful with a classic is probably a good idea. But if you own the thing and you want to race it, we say go for it. Just understand racing can involve crashing.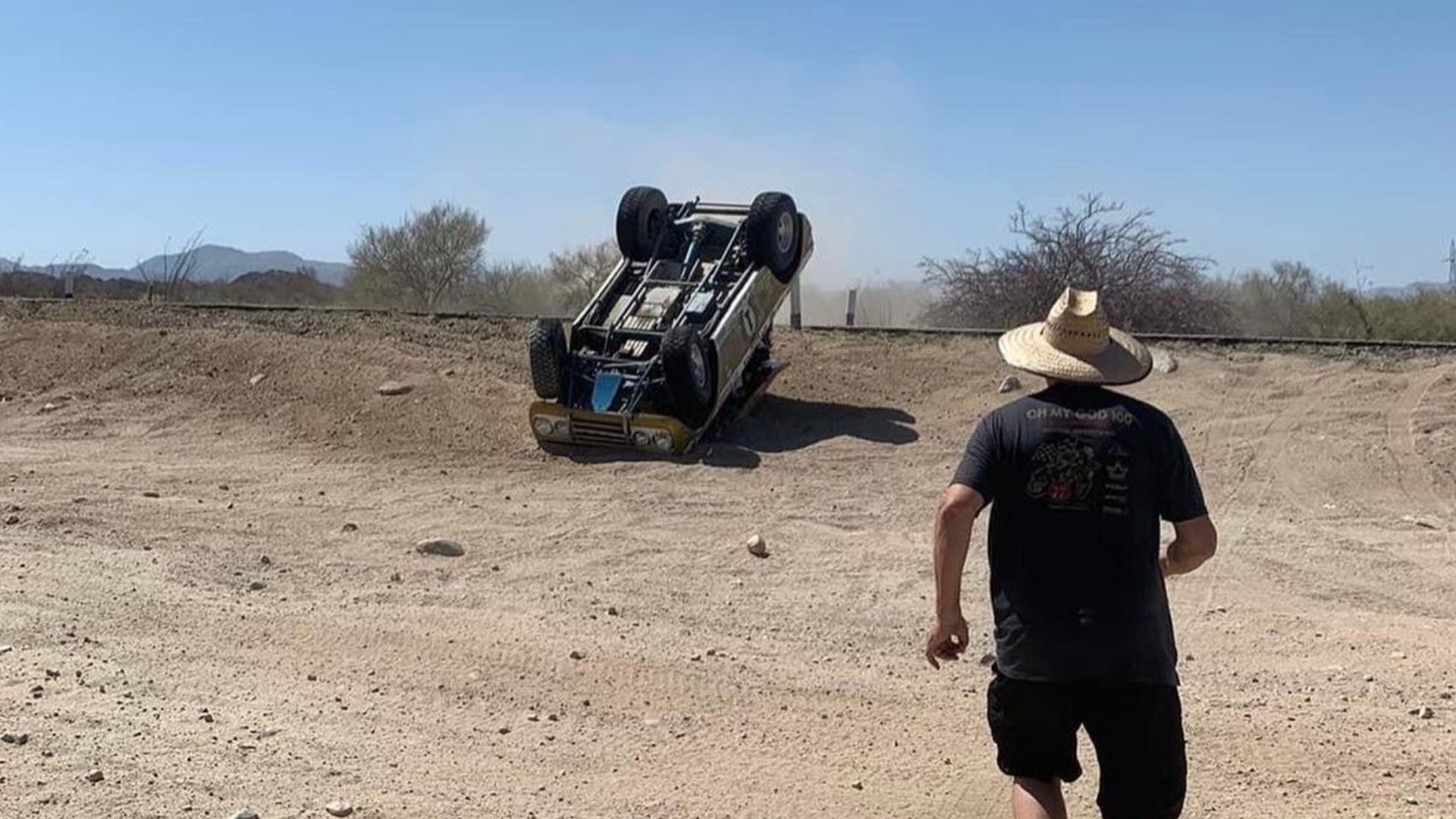 The damage done to Big Oly looks to be mostly if not entirely cosmetic. Sure, the driver is sure to have bruised his ego some, but that's how you learn. Just this lesson could be pretty expensive. Since this build, which has been called the first "funny car" off-road racer, has a full cage integrated into the tube frame it can take hits like this and keep going.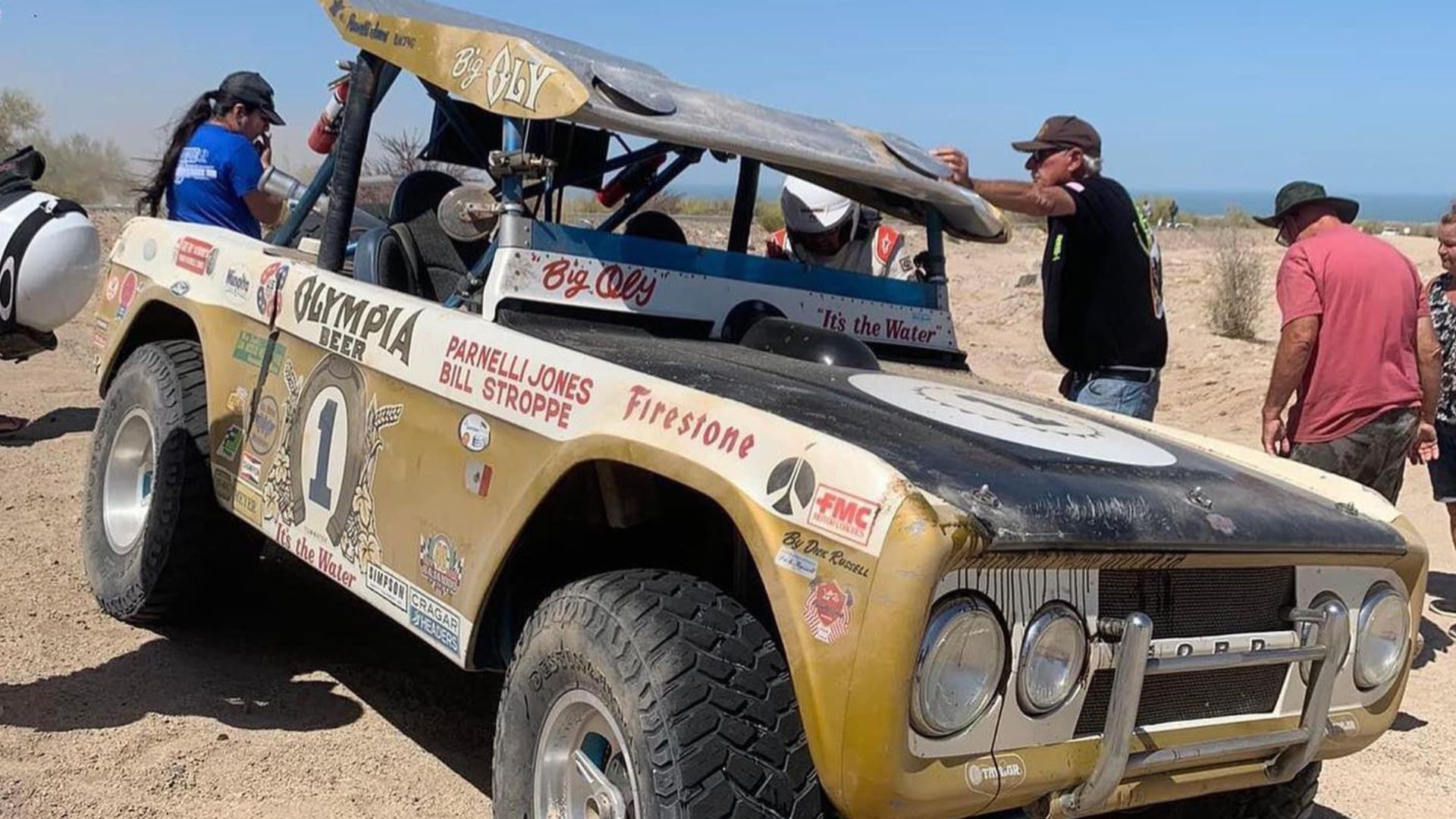 Some people are really playing armchair quarterback with this crash. They're analyzing the photos like they're some sort of car accident forensic physicist, like even a professional could tell everything just from the few so-so pictures taken by someone who was actually there. Using this evidence, these individuals are concluding they wouldn't have crashed Big Oly because they have extensive experience with off-road racing and driving classic Broncos. Also, on the internet nobody knows you're a dog. Funny how that works.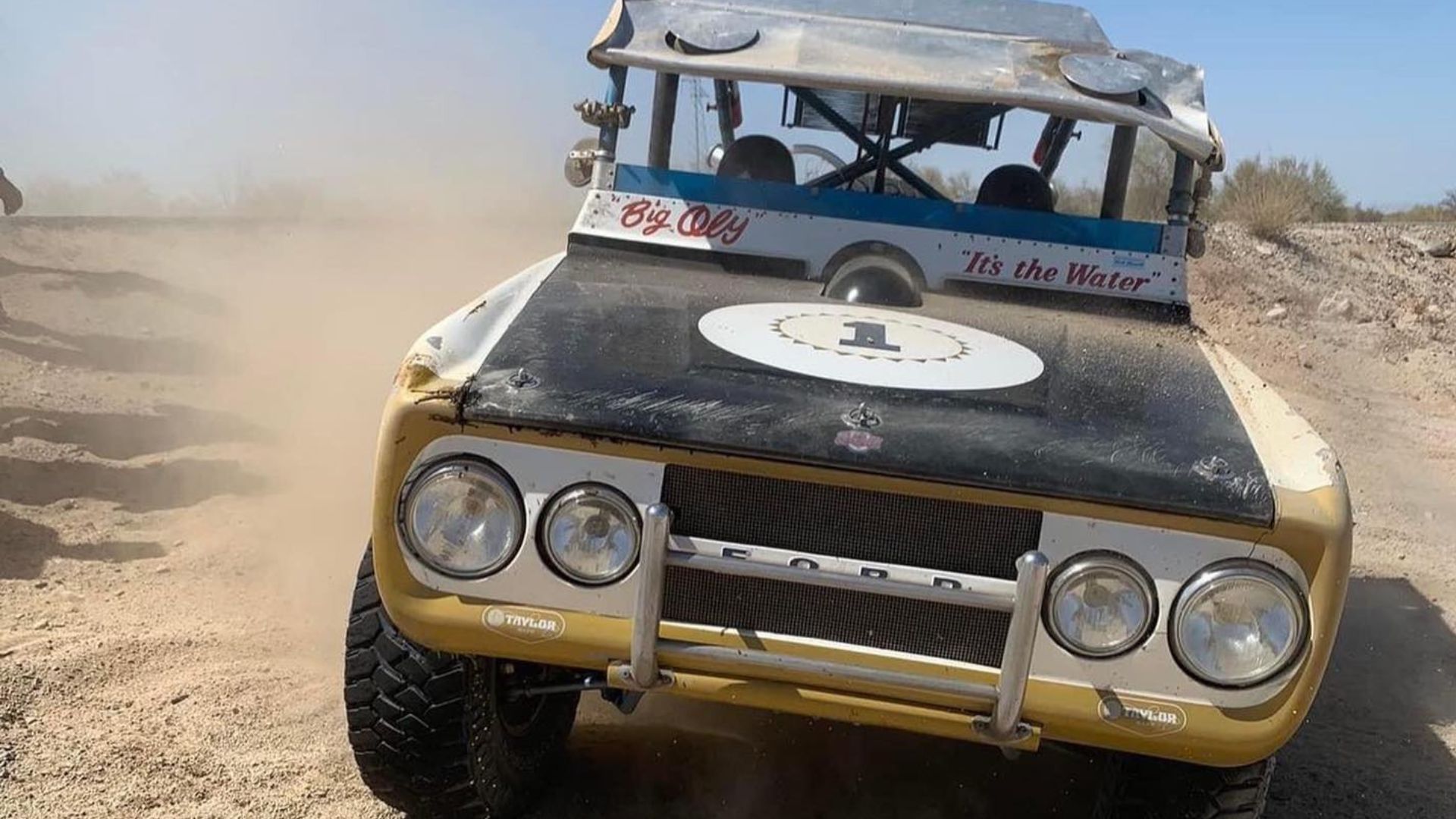 Big Oly was created to suit the aggressive driving style of Parnelli Jones, who wanted something to outrun the bikes in the Mexican 1000. That meant lowering the center of gravity, slimming down the front axle, and adding a large aluminum wing to the roof, among other modifications. Even with all those mods, it takes a truly skilled driver to push the envelope in such a vehicle, so accidents like this are almost sure to happen.
Photos via Facebook