More details are callbacks to a specific race car…
---
Back in 1985, Italian race car driver Paolo Barilla piloted a private Porsche 956 to the overall victory in Le Mans. Both the man and machine have gone down in history for that feat, something Porsche has decided to revisit using the modern 911 GT3. This was all spurred forward by Barilla who wanted to do something special to commemorate his 60th birthday.
See just how fast a Porsche 911 GT3 can go here.
The old racer collaborated with Porsche Exclusive Manufaktur, which is part of the new Sonderwunsch or special request program. This makes Barilla's car, which wears the same livery as the winning Porsche 956, truly a one-of-one creation.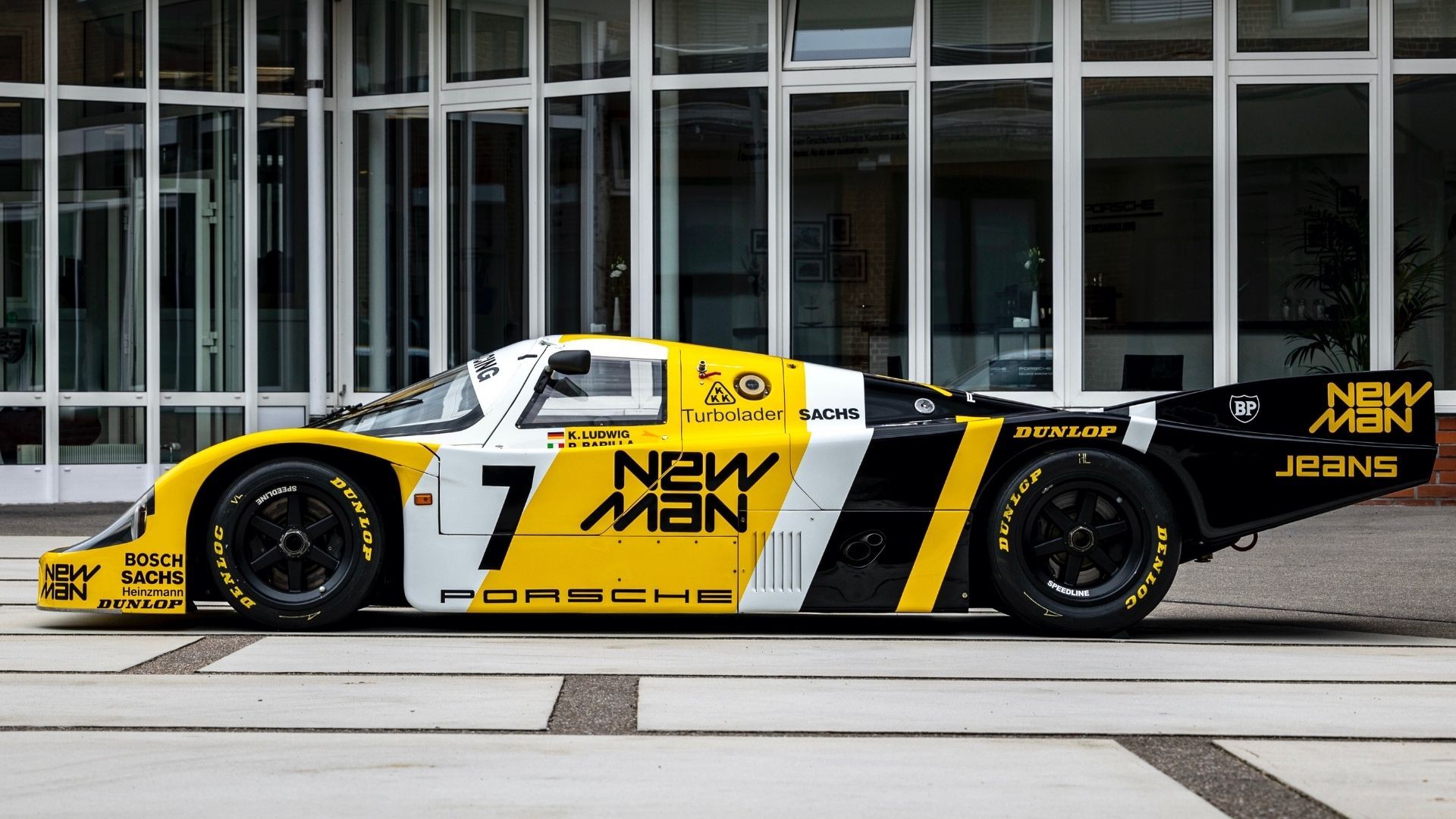 As you can see from the photos, the 992 GT3 has the same Summer Yellow, white, and black exterior in a pattern copying the 1980s endurance racer. It also features the winning race number 7 on the doors and hood.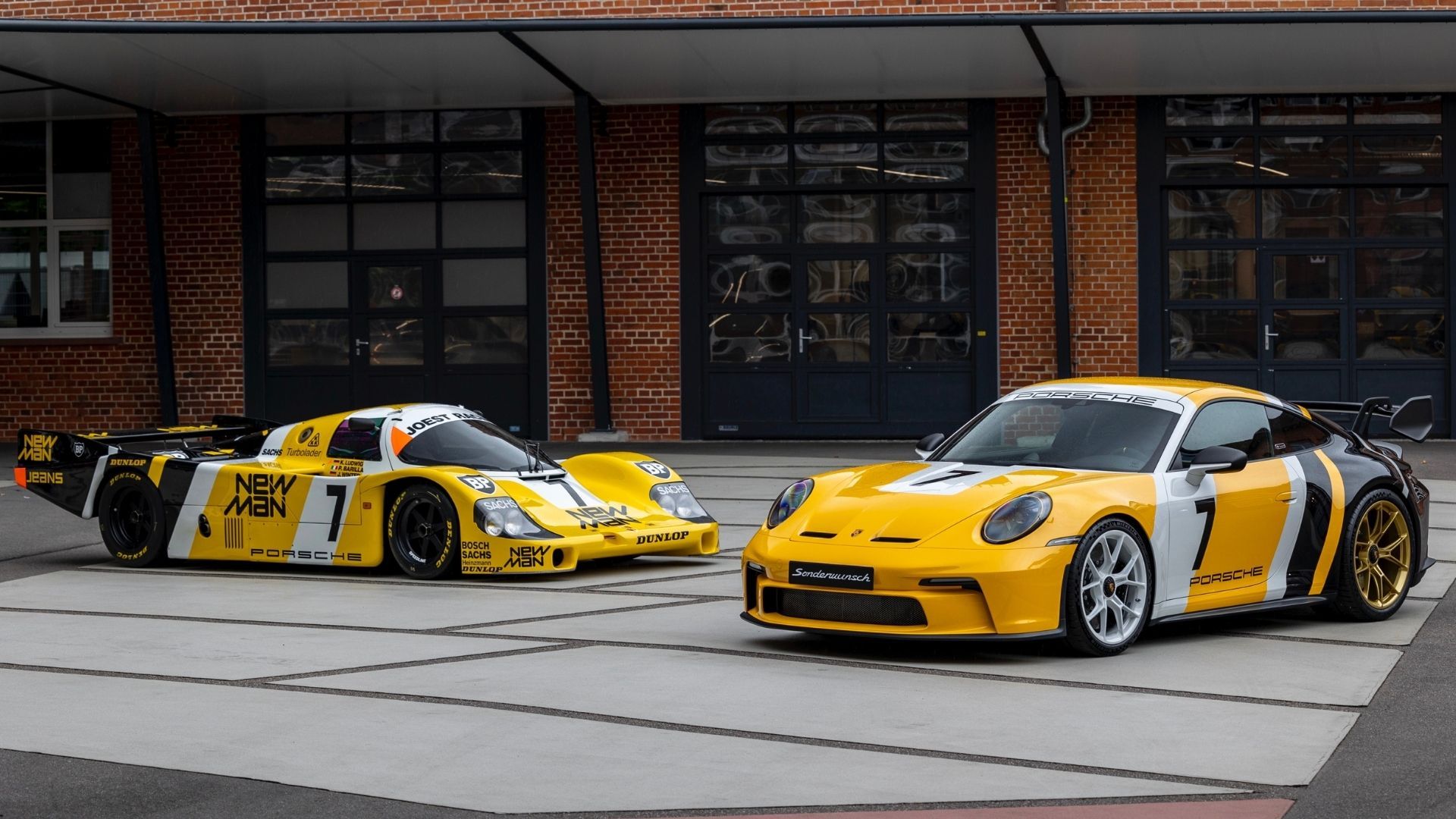 Center-lock wheels are also included, the design being inspired by the Porsche 956. You'll note the front wheels are painted white and the rear wheels gold, another interesting design choice.
While there was no way to mimic the headlights from the 956, Porsche Exclusive Manufaktur found a way to reinterpret the aggressive rear wing, applying it to the modern 911 GT3 for an even more unique appearance and performance.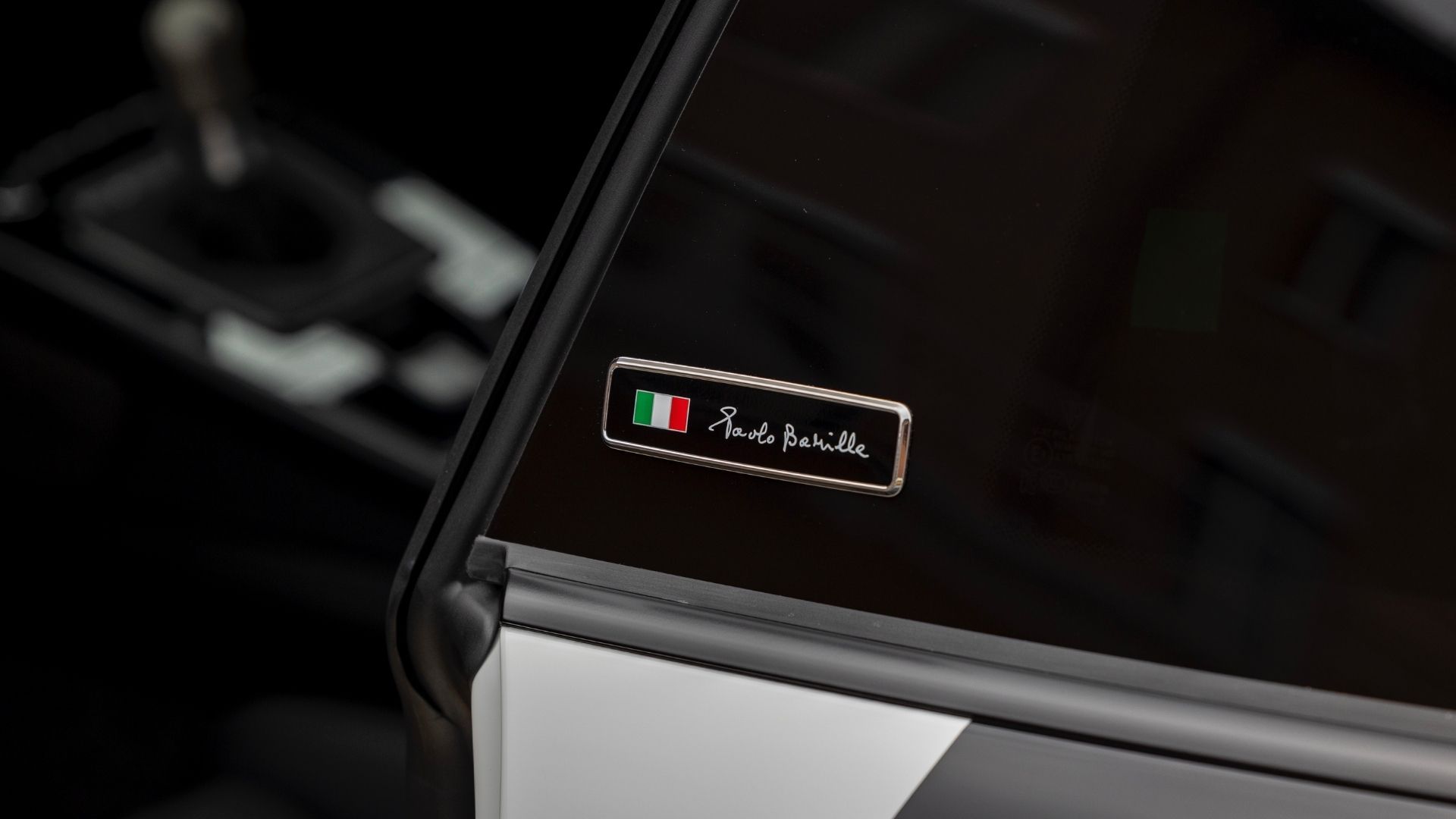 As a special added touch, applied to both B-pillars is a small badge featuring Barillo's signature and the Italian flag. As they say, the devil's in the details.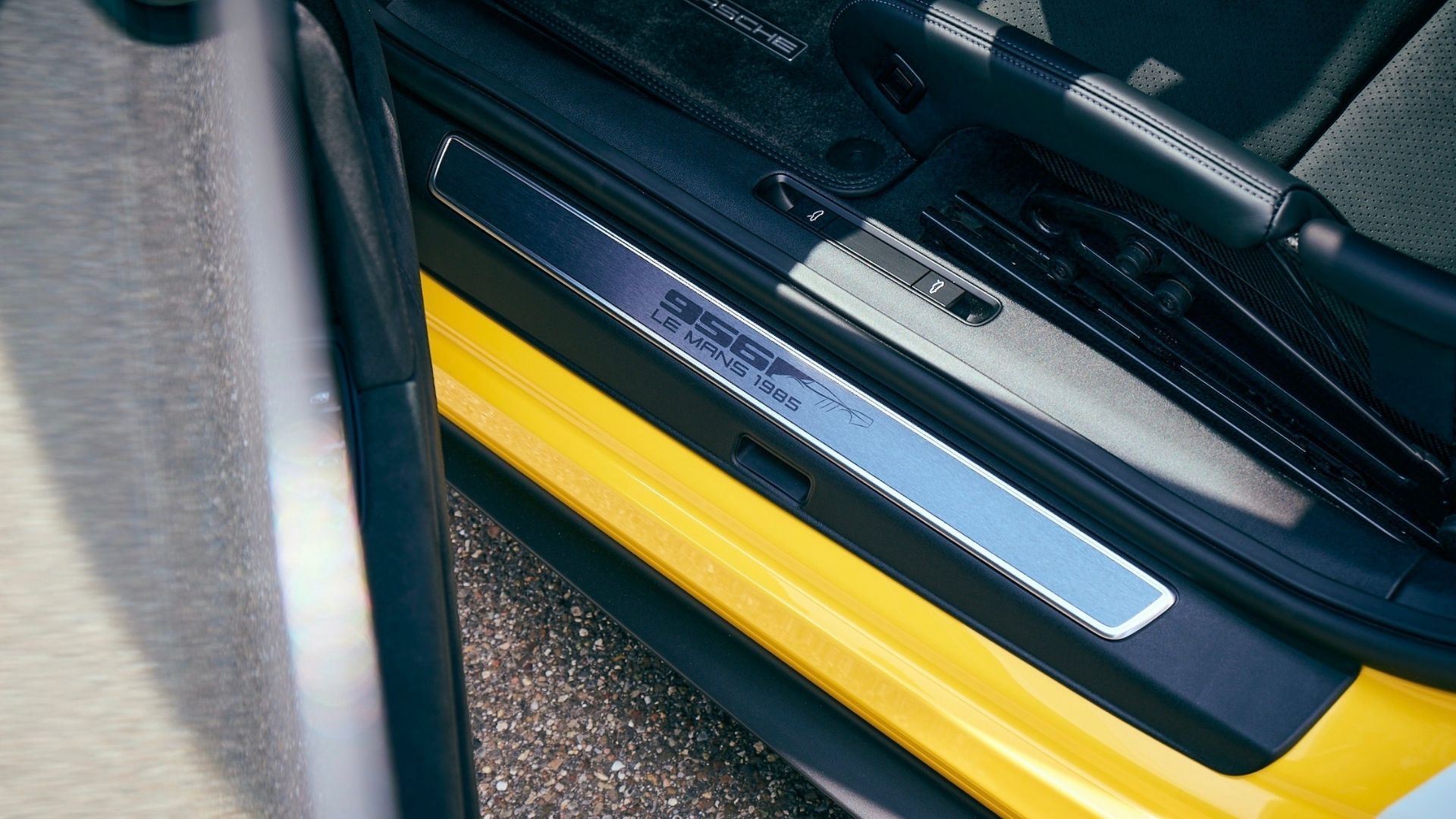 Customizations to this modern Porsche don't stop with the exterior. When the driver or passenger open the doors, they're greeted by a sill plate with "956 Le Mans 1985" etched into the aluminum, as well as a stylized profile of the race car. That same design is replicated on the passenger side of the dashboard. Stitched into both headrests is "Le Mans 1985" and an outline of the famous track.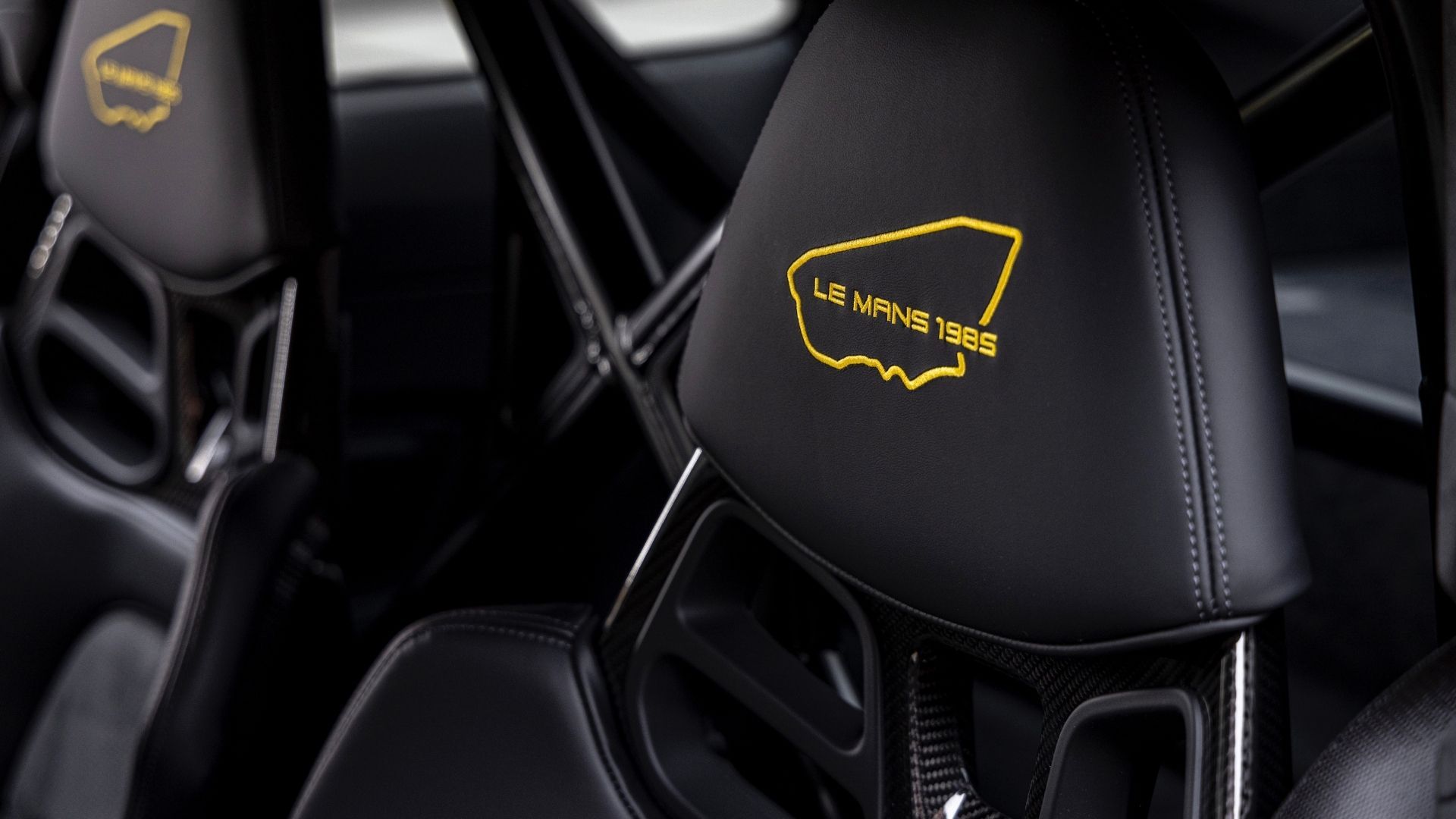 This 992 GT3 customized to look like the 956 which won at Le Mans in 1985 shows how far Porsche is willing to go with customizing a customer's vehicle, but we're sure the cost is preventative for most to do such a thing.