Whatever happened to bacon maple donuts?
---
We're not sure what kinds of rumors are circulating among the youths of the Atlanta area, but cops actually aren't fans of parking lot donuts. A group of street takeover participants and spectators were busted while doing donuts in the East Point Shopping Center parking lot in Atlanta. As the cops descended on the illegal gathering, the various muscle cars, sports cars, and just run-of-the-mill grocery getters scattered in an attempt to not pick up citations and more.
It was much worse in Seattle about a year ago, which you can see here.
The Atlanta Police Department Twitter account posted video from a helicopter of the operation. It shows several vehicles parked with their lights on, probably to allow everyone to clearly film the Chevy Camaro which is ripping some smokey donuts for the crowd. As the chopper hovers nearby, patrol cars converge in the parking lot with lights flashing.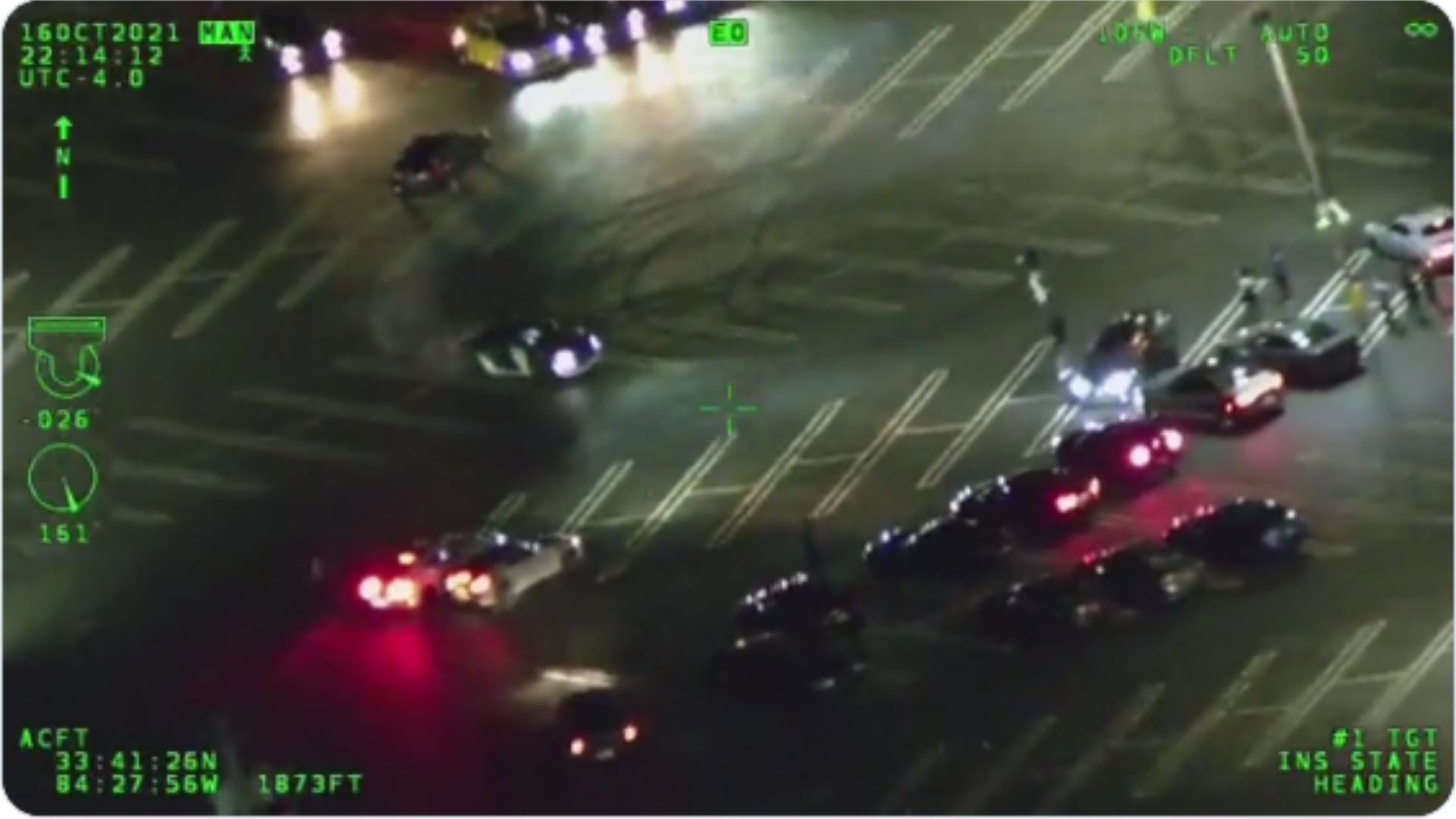 Instead of just giving up, the kids jump in their cars and scatter. The Camaro driver who was showing off for the crowd escapes a cop trying to do a PIT maneuver, then drives up on the sidewalk in front of the strip mall to avoid other officers. After exiting the parking lot while a police unit it hot on his tail, he fails to make the turn and ends up on the grass on the other side of the road. Another cruiser catches up and they successfully corner the guy, who now will probably be facing even more charges for trying to flee, etc.
The Twitter post is pretty sassy, telling anyone who wants to get involved in these parking lot sideshow events or street takeovers with their "ENTRY LEVEL sports cars" that "NASCAR vehicles, and REAL sports cars don't come w/4 doors or child safety locks. Please take your family car home or we will impound it and arrest you." That's a pretty funny troll, even if it's not entirely accurate. Still, we agree with the sentiment: keep the shenanigans on the track where they belong.