You might think having this legendary roadster in your garage is just a dream, but dreams do come true.
---
For many car enthusiasts the Cobra 427 occupies a special place in their heart. After all, this roadster represents a pinnacle of American performance and coolness. Sadly, a potent roadster with such panache also seems completely out of reach, considering they sell for more than many can reasonably afford. While reproduction models like this 2019 Cobra 427 by Superformance are far more attainable than trying to grab an original, there's an even more affordable way to have a shot at one, thanks to the Cobra Experience.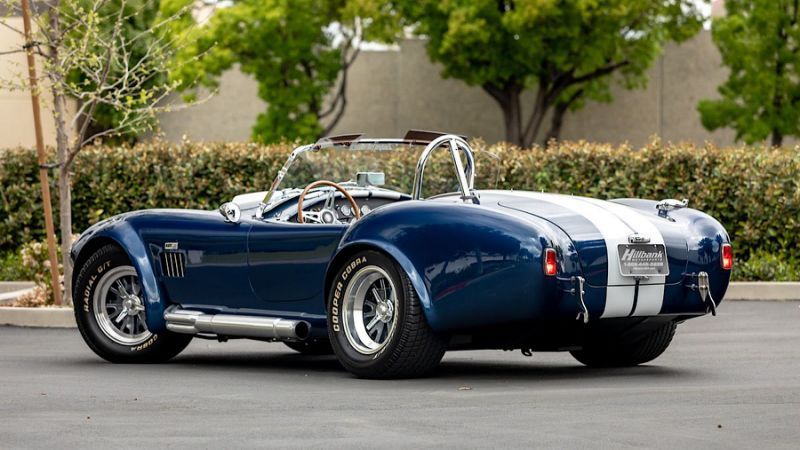 Superformance makes excellent reproduction Cobras, but as you might know who assembles the car is also key. The one you see was completed by the Cobra Performance team. They really know these roadsters inside and out. In fact, the work was done to such a high standard the car was used in scenes from the Ford V Ferrari movie. This Cobra 427 would impress even the most skeptical Shelby fans out there.
Part of that jaw-dropping presentation is the Indigo Blue body with Wimbledon White LeMans Stripes, a combination many find to be the most iconic for these snakes. The exterior details are correct and fashioned to perfection from nose to tail.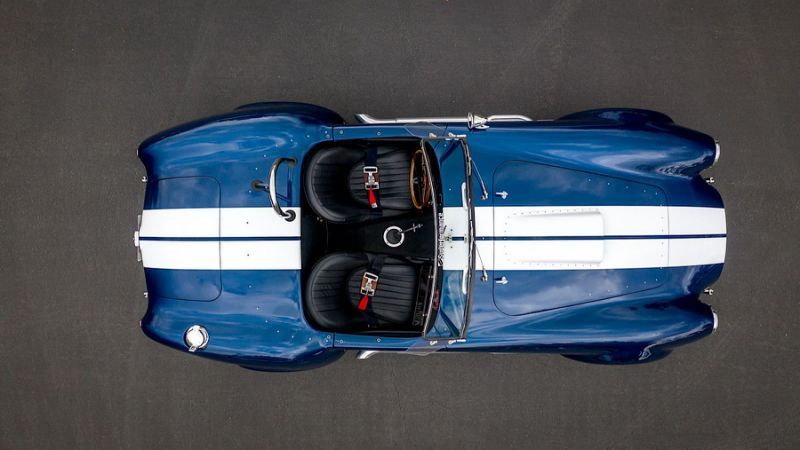 You get an accurate representation of the Cobra interior as well, an area where far too many reproduction models fall short. A confirmation of authenticity is included with the car for your peace of mind and to proudly display.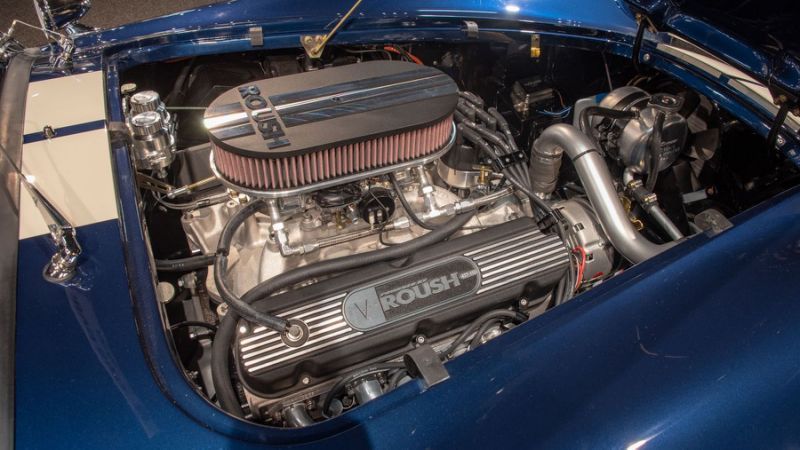 But let's be honest, the big thing that made these 427s so iconic was blistering performance. With a Roush 427 SR V8 pumping out 510-horsepower, plus a 770 CFM carb, Roush aluminum heads, Dual Plane intake manifold, and Hydraulic Roller Cam this little roadster is set up to provide loads of thrills. There's even a Tremec TKO-600 transmission donated by David Wagner, a well-respected Cobra restorer.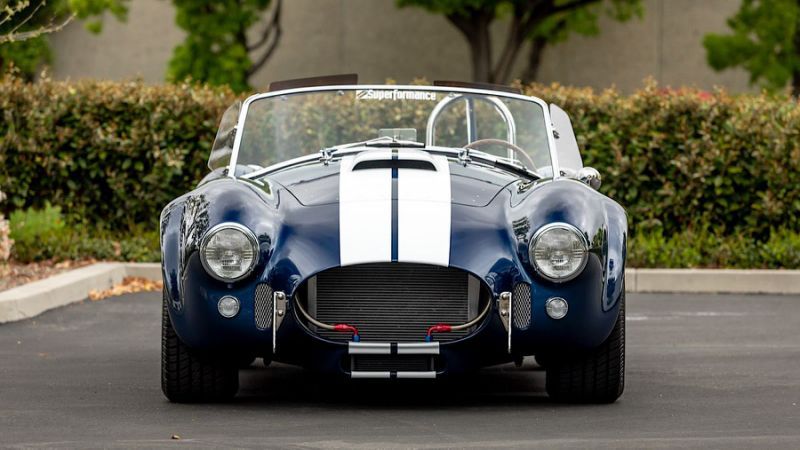 All you need to do to be entered for a chance to win this 2019 Cobra 427 is to make a donation to the Cobra Experience. You can select different donation amounts and you will receive a certain number of entries, so generosity has its benefits.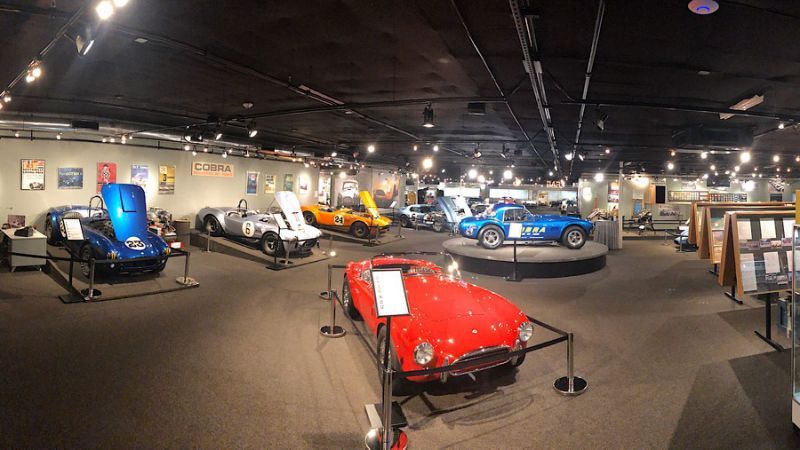 Now, about the Cobra Experience: it's a non-profit which runs a museum dedicated to preserving the legacy of Shelby American. The museum is located in the East Bay of the San Francisco Bay Area, although thanks to the current health situation it's closed through July 10. Your donation not only gives you a chance to win the 2019 Cobra 427, it also helps support this worthwhile organization.