The former NASCAR racecar was also reunited with one of its former drivers, 2008 MSHoF inductee Paul Goldsmith.
---
There have been many iconic cars to race in NASCAR over the last 72 years including Richard Petty's no. 43 Plymouth Superbird and Dale Earnhardt's no. 3 Chevrolet Monte Carlo, but one you may not have heard of is this 1949 Oldsmobile Rocket 88, affectionately referred to as the "Roarin' Relic." This car has been driven by NASCAR legends such as Lee Petty, Buck Baker and Paul Goldsmith, and it is the latest display vehicle added to the Motorsports Hall of Fame of America.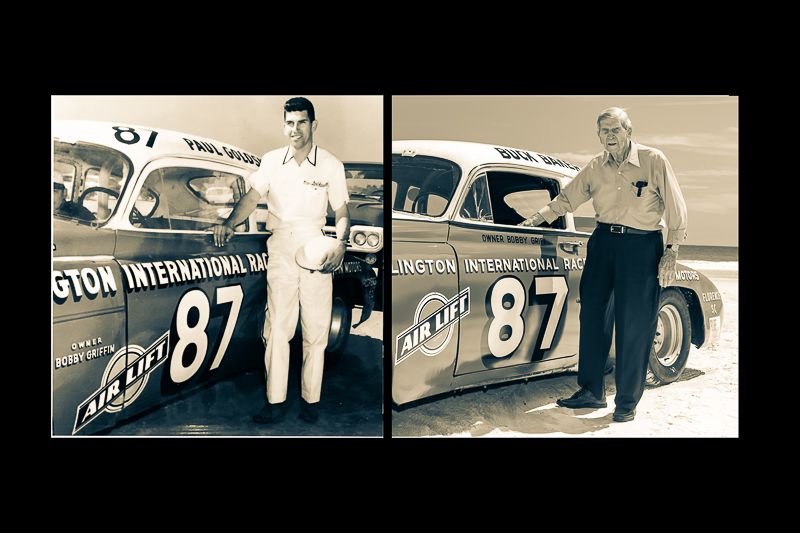 To mark the occasion of this car being added to the museum, Goldsmith – a 2008 Motorsports Hall of Fame of America inductee – posed with the car at the finish line of the Daytona International Speedway as well as on the same Daytona beaches where he used to race. Goldsmith is known for being the only person to win on the original Daytona Beach road course both in a car and on a motorcycle
The significance of this Oldsmobile is its originality. There are a number of reproduction racecars out there, but the "Roarin' Relic" is the oldest original NASCAR racecar that survives today in an overall condition that is "remarkably intact," according to George Levy, president of the Motorsports Hall of Fame of America.
"Visitors to our museum on the grounds of Daytona International Speedway can come see NASCAR's oldest original car and what racing in the '50s really looked like," added Levy.
The Motorsports Hall of Fame of America was originally located in Novi, Michigan until 2015 before it move to Daytona Beach, Florida in 2016. Focused on all spectrums of Americans motorsports, this museum celebrates everything from cars and motorcycles to planes and boats. Most of the vehicles are on a temporary loan ensuring a fresh rotation of exhibits, but the "Roarin' Relic" in the process of becoming a permanent display vehicle.