Would you be scared to steal cars in this city?
---
The O'Fallon Police Department in Missouri has proudly shown off its new stealth vehicle, a black Ford Mustang GT that will be used to hunt down car thieves. As you might imagine, a pony car like this isn't great for PIT maneuvers or transporting suspects to jail, but it will be instrumental in special operations, including community engagement efforts.
Find out where more stealthy police performance cars are being used here.
Obviously, police are showing off this car to strike some fear in the hearts of criminals. It looks like any other S550 Mustang GT on the road, so it should blend in just fine, making it that much more of a threat than a clearly marked Ford Explorer or Dodge Charger.
Sgt. Bryan Harr of the O'Fallon Police Department explained to local news station KMOV that the muscle car will be used to feed dispatch real-time info about suspects fleeing at high speeds. We've seen other departments acquiring high-powered cars for the same purpose as car theft continues to rage out of control in many parts of the country.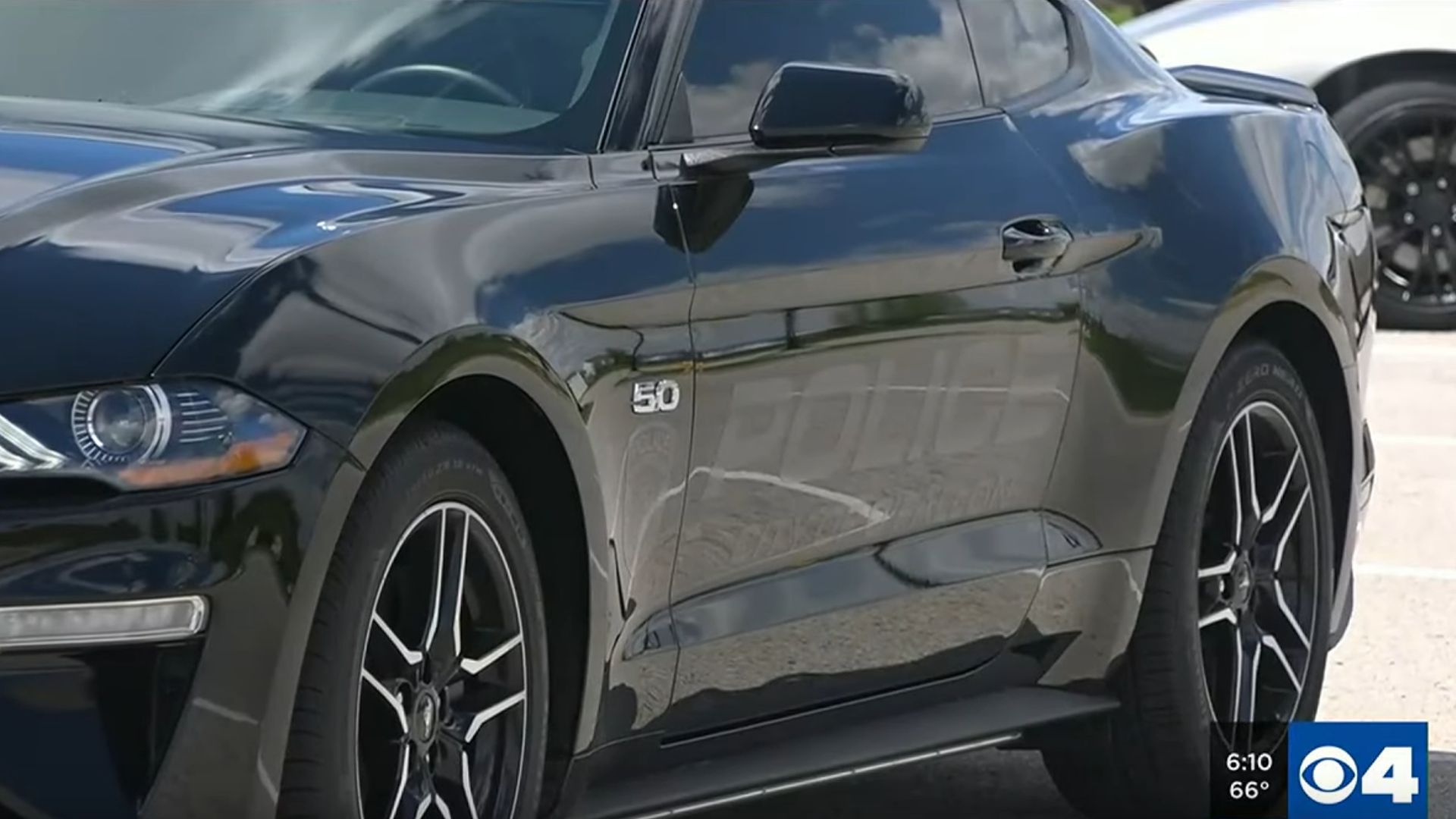 The Mustang GT will be used as part of the St. Charles County Criminal Interdiction Task Force, which so far in 2023 has engaged in 14 pursuits. KMOV says the institution of the task force, which was in early 2021, has helped with a 25 percent decrease in car thefts and 18 percent drop in vehicle break-ins. When those crime statistics are rocketing upwards in many areas, that's phenomenal.
Apart from prowling for car thieves, the Ford Mustang GT will allow O'Fallon Police to use more stealth when patrolling certain neighborhoods in the quest to catch criminals in the act. Since organized groups often use lookouts who know how to spot a marked police vehicle quickly, that can be problematic.
We know not everyone is a fan of unmarked police vehicles (although this one does have ghost decals) and many complain when a department purchases what they perceive as a flashy performance car, but O'Fallon Police Department told KMOV it actually costs less to buy than a Ford Police Interceptor Utility.