Well, it could've been worse…
---
A crash involving a C4 Corvette rearending an SUV showed what having a high ride height and center of gravity can do. The accident, which happened in Joplin, Missouri back on the evening of May 7, resulted in the Corvette getting some cosmetic surgery and the SUV flipping onto its side, crushing some vehicles at a used car lot.
Check out Shaq's car collection here.
Few good things come from a rearending, but that's especially true when you're talking about a vehicle that's not known for being horribly stable. Sports cars like this Corvette sit low and so have better handling dynamics than something designed to roll over obstacles in a mall parking lot, which is the big weakness of many SUVs.
According to local news station KOAM, which captured all the aftermath, the Corvette driver told police he lost control of his car and clipped the back of the SUV. They're describing it as "almost a pit maneuver."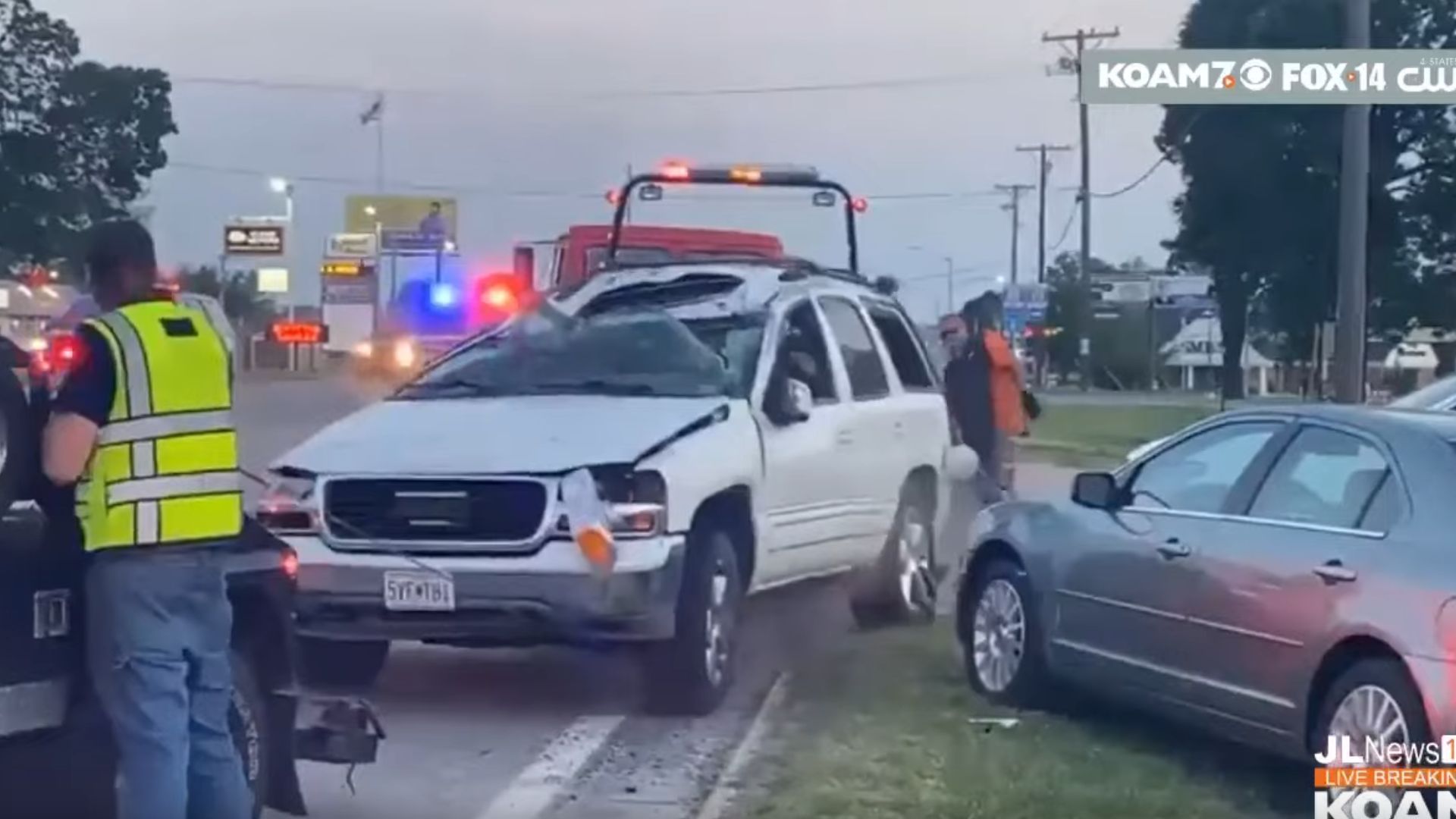 From there, the SUV crushed a Kia that was for sale, which honestly isn't that big of a loss. We hope the dealership had full insurance for the car, but come on, Kias are just awful cars. There, we said it and we're not apologizing for telling the truth.
Thankfully, nobody was seriously injured in the crash, but the vehicles had to be towed away.
We've noticed this strange trend of Corvette drivers behaving badly over the past couple years or so and it's disturbing. It used to be we could expect this sort of thing from Dodge Challenger/Charger or Ford Mustang drivers, but now the guys who show up to car meets with their white Keds and thick gold chain necklace prominently displayed under their unbuttoned shirt are now terrorizing streets with this kind of tomfoolery. We used to be a dignified nation.