This is a developing story…
---
Update 12/13
The National Corvette Museum has announced it will be open today, however the NCM Motorsports Park will remained closed until further notice.
We will bring further updates as more information becomes available.
Original Story
Unless you've been under a rock since Saturday morning, you already know tornados have ripped through numerous communities in the United States, including Bowling Green, Kentucky where an EF-3 tornado touched down. Unfortunately, both GM's Bowling Green Assembly Plant and the National Corvette Museum Motorsports Park have sustained significant damage. The National Corvette Museum appears to have been only minimally damaged. Meanwhile, countless homes and other business have been absolutely obliterated by the tornado.
Check out the most shocking criminal stories of 2021 here.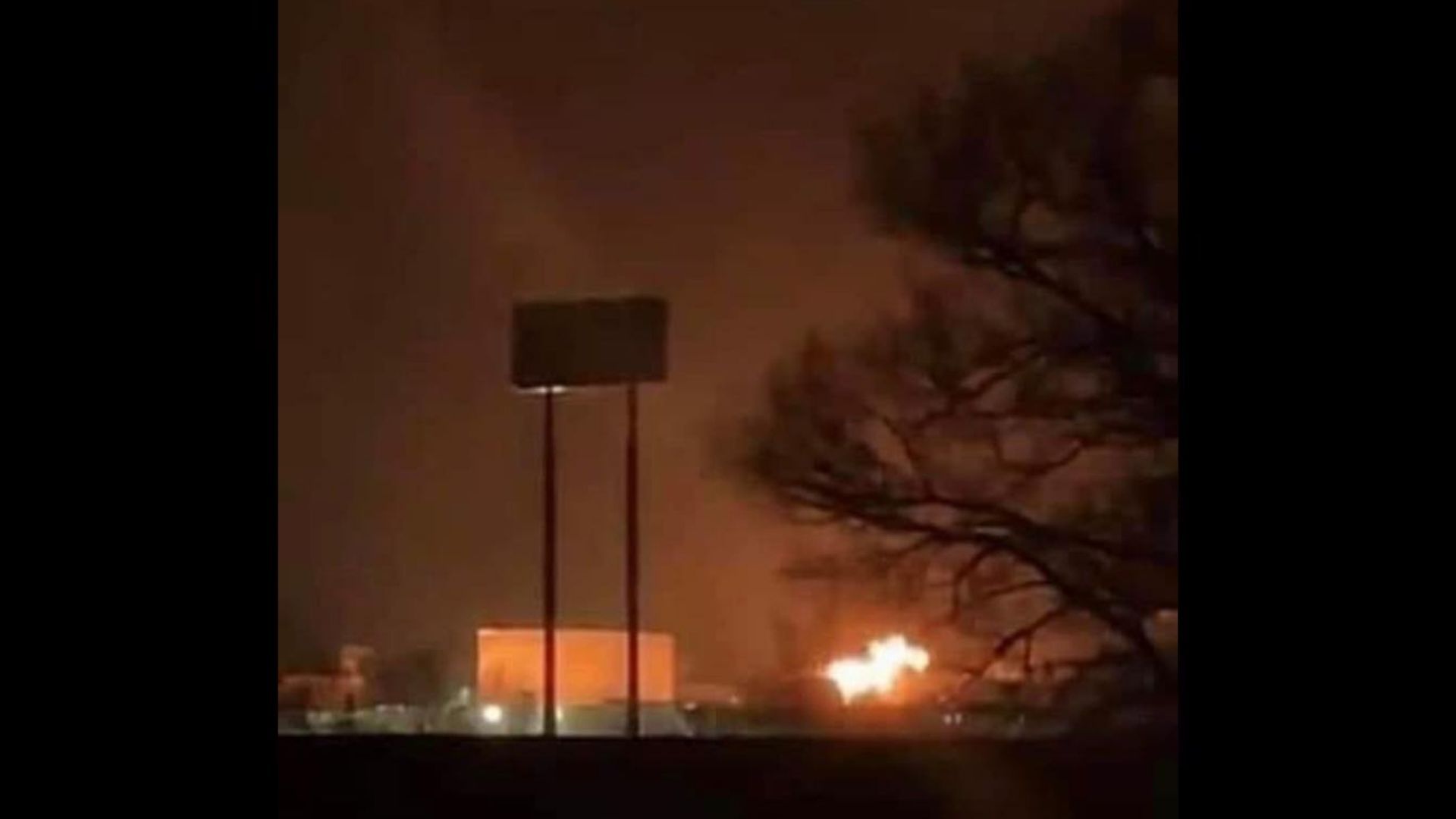 Video of what appears to be a fire at Bowling Green Assembly has been circulating on social media. Despite what some might claim, local news station WNKY claims to have validated it, stating a fire did break out in the early morning hours of December 11. Thankfully, a skeleton crew of workers present at the factory when the storm hit are all accounted for and safe.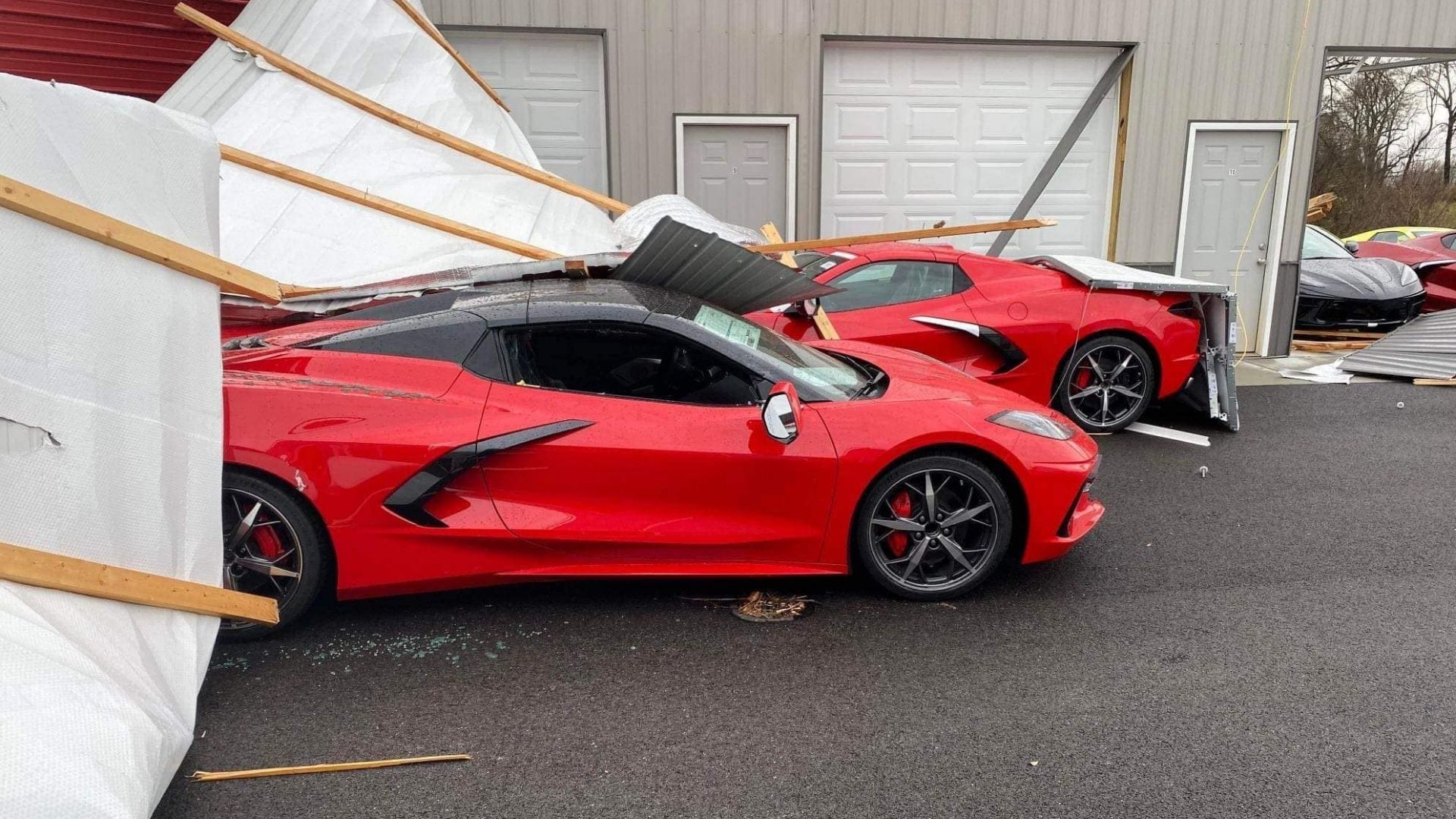 Damage to the assembly plant where the C8 Corvette is made is still being assessed. In other words, we have no idea if this will slow down production or not, but it looks likely it will. That's not the news anyone waiting for their new Chevy Corvette wants to hear. It's also possible this could push the production launch of the C8 Z06 back.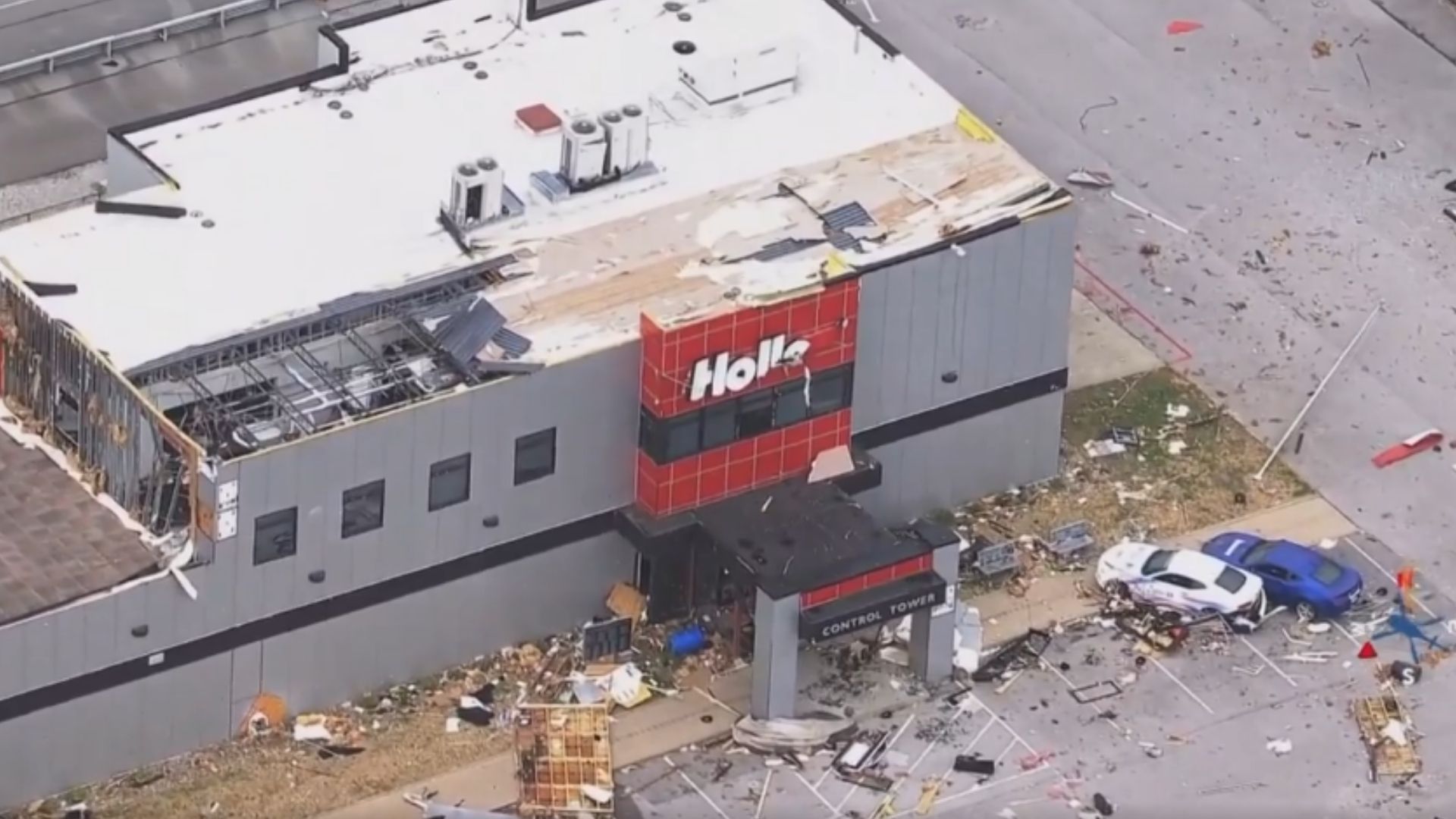 Aerial footage from NewsChannel 5 Nashville shows Bowling Green Assembly Plant and the National Corvette Museum as well as NCM Motorsports Park, providing the best view so far of the aftermath. The camera zooms in on a storage building by the track which is missing a roof and two of the four walls, with numerous Corvettes buried in debris both inside and outside the structure.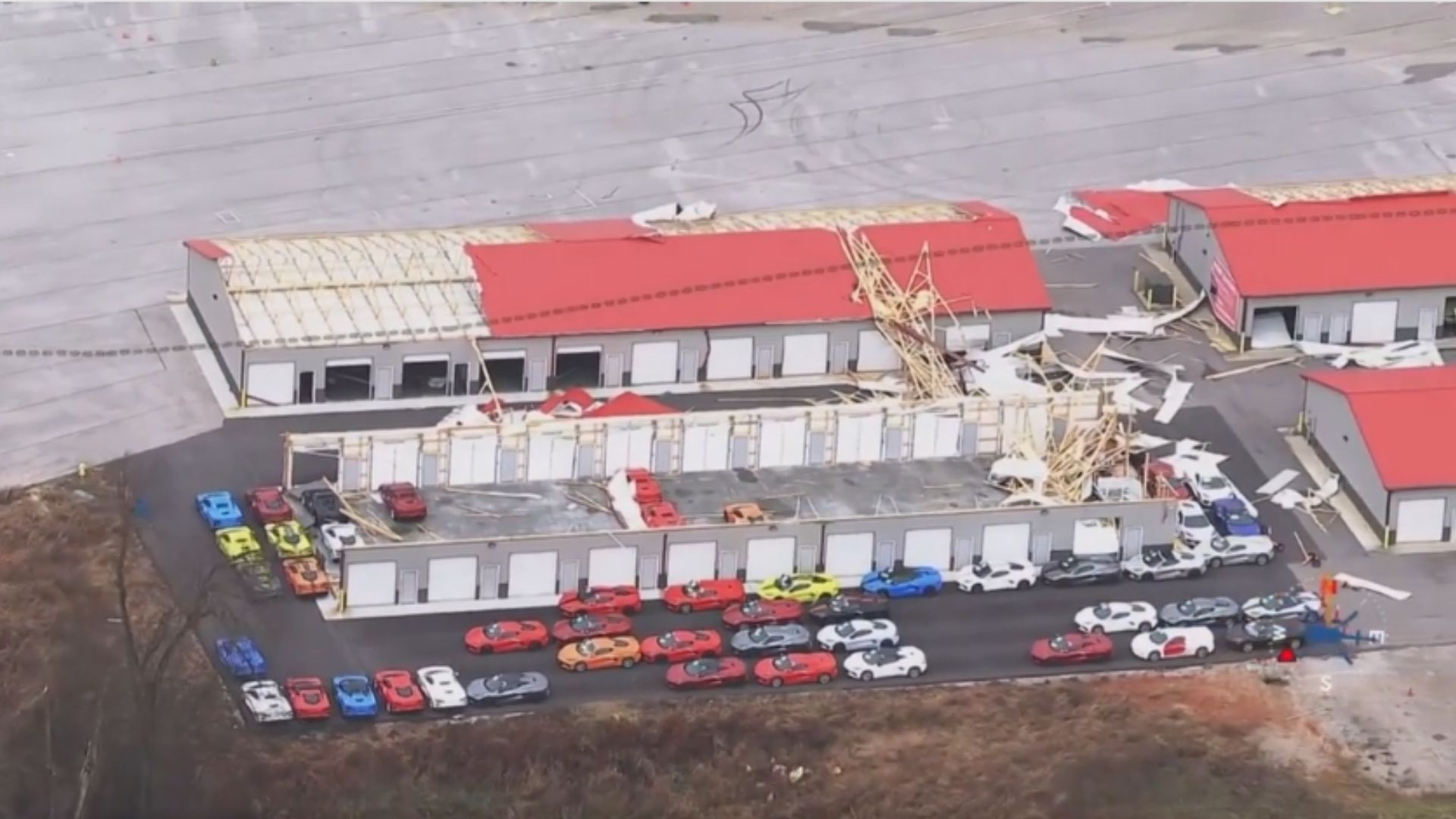 The National Corvette Museum announced it was closed not only on Saturday, December 11 but also Sunday, December 12. We're unsure if that closure will be extended into Monday. Since the NCM Motorsports Park was heavily damaged in the storm, events like Touring Laps/Experiences,Twinkle at the Track, and Run, Run Rudolph 5k have officially been canceled until further notice.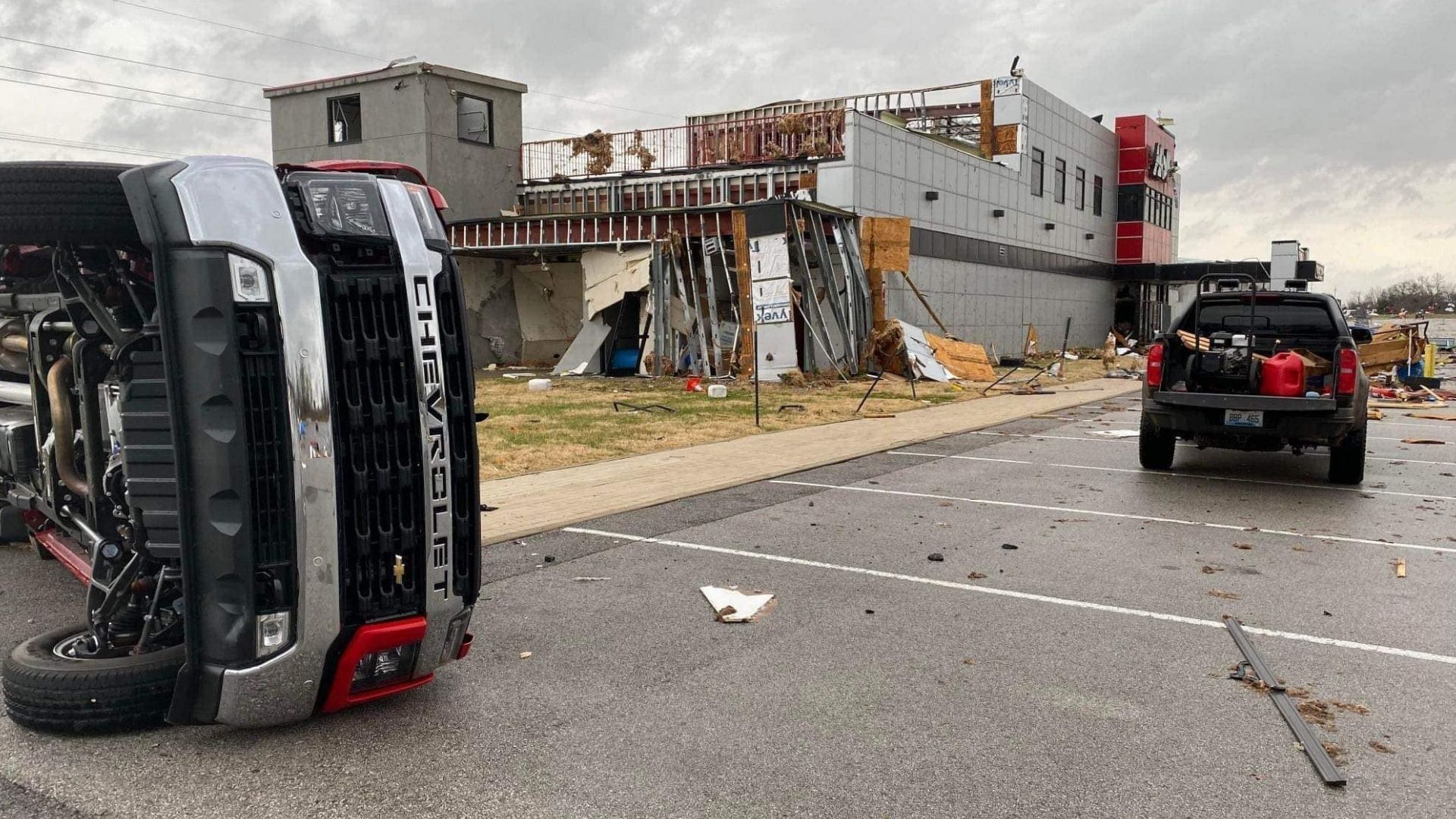 Our only view of the damage at NCM Motorsports Park so far comes via Michael Trevor on Facebook, who snapped three photos as he visited. One shows a heavily damaged building and an overturned Chevy Silverado. Another is of two Torch Red C8 Corvettes buried under some debris which looks to have been peeled off a nearby building. The third is difficult to make out, but it appears to be a parking lot with more debris and cars.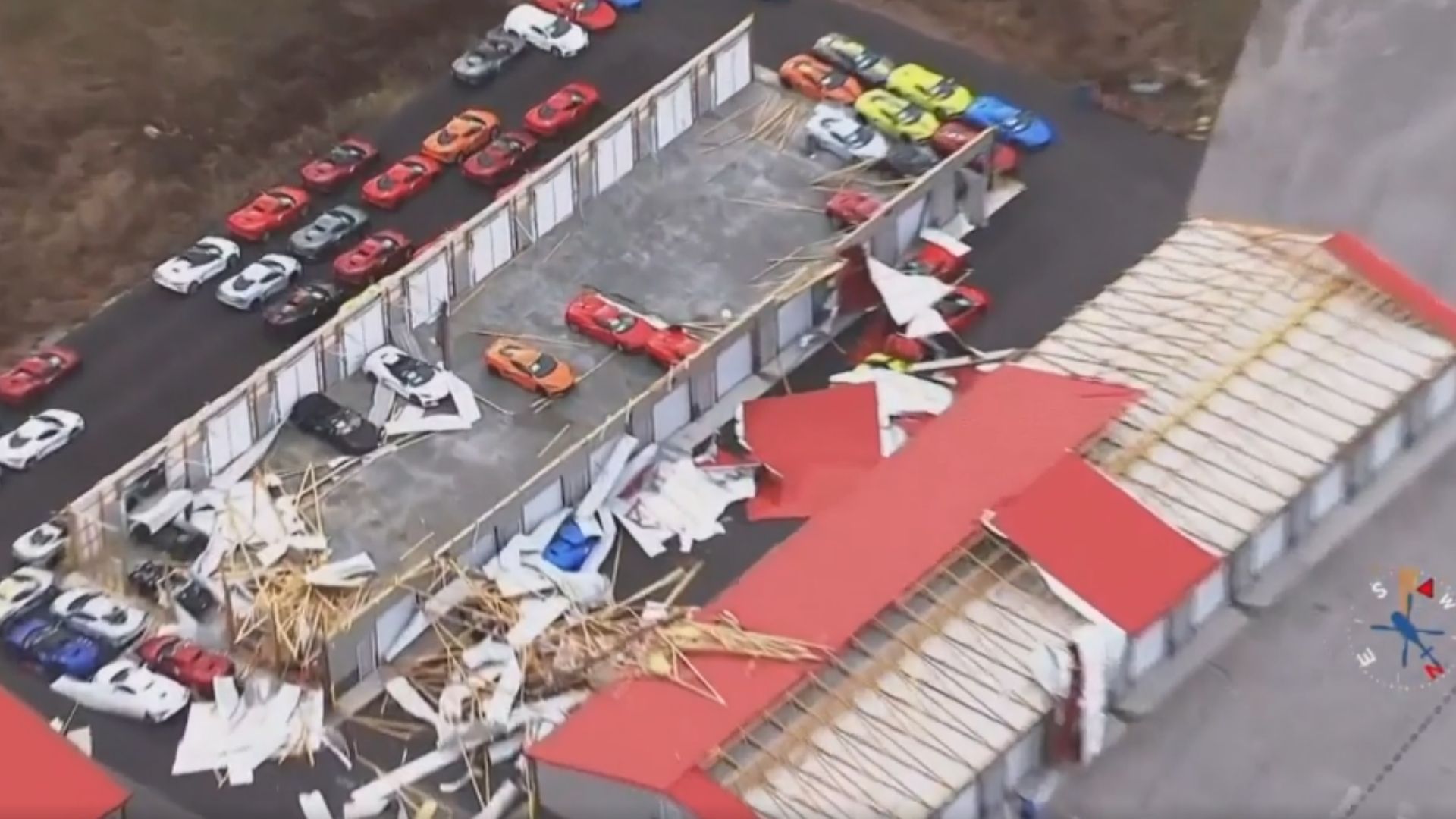 Since this is a car site, we're focusing on the automotive aspect of the story and not the loss of human life and other storm damage. Still, our hearts go out to all affected by this natural disaster.