Fast Ford and burnouts are great fun, but in this case, it's all for a good cause – and all in a day's work for Ken Block.
---
It's hard not to like Ken Block. Over the years, we've become familiar with his driving ability through the various Gymkhana videos. We've also gradually learned more about the man himself.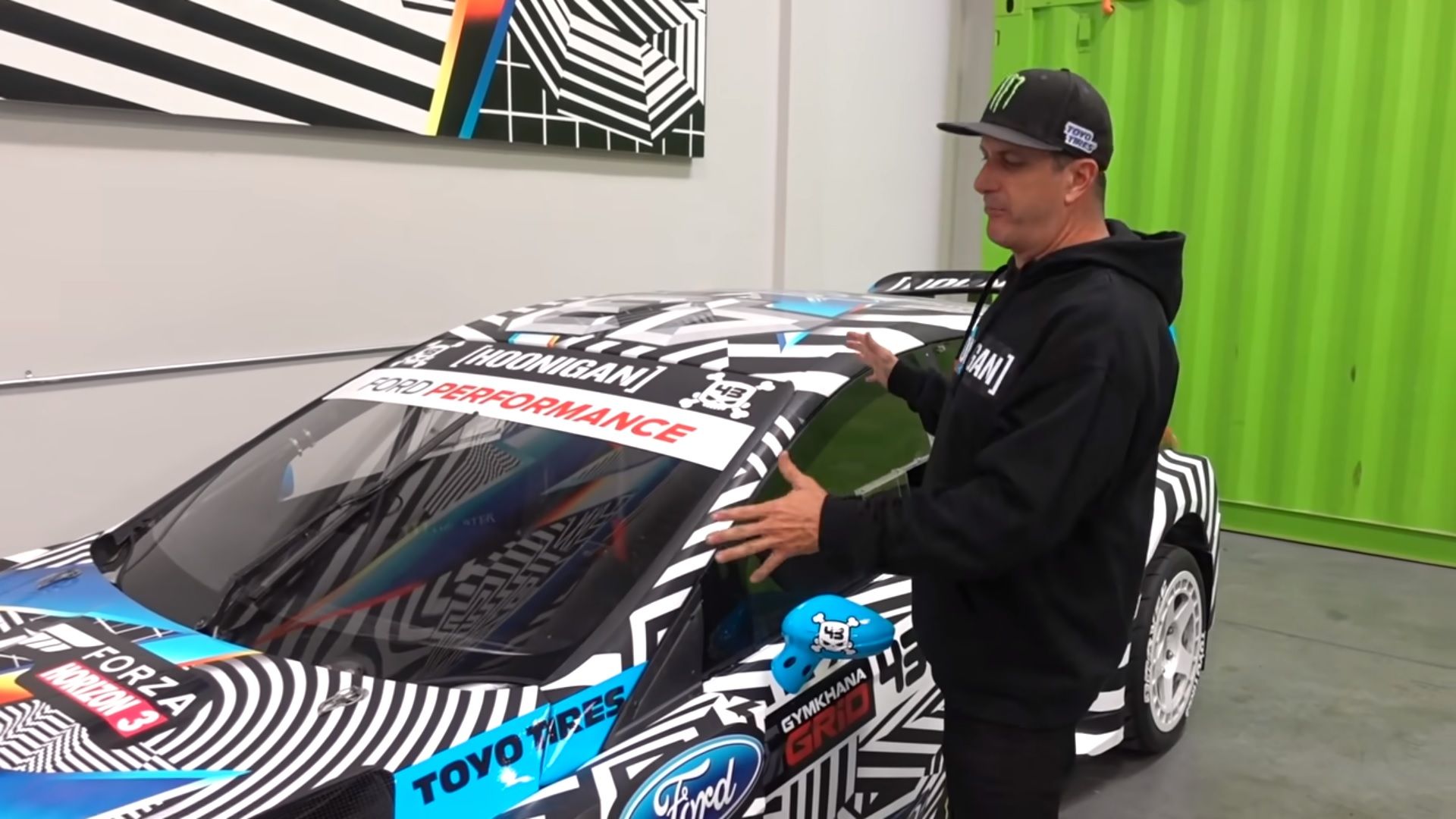 One of his recent videos gave us another reason to like the guy even more. Feeling inspired by the chaos of 2020, he's decided to auction off the Ford Focus RS RX that was custom built for Gymkhana 9 to benefit a good cause.
When he sells the Focus at Barrett-Jackson later this year, the proceeds will got to Team Rubicon, an organization that specializes in disaster response. Team Rubicon is made up of veterans who aim to continue their service by helping communities get through tragedies.
You can tell by the way that Block talks about this car that it's very special to him. The livery was inspired a by a piece of original graffiti art that's hanging up in his garage. Realizing that he won't be able to drive the car again soon, he decides to perform some farewell donuts.
There's another bonus for the buyer, too. Block is more than happy to teach you how to drive your new car.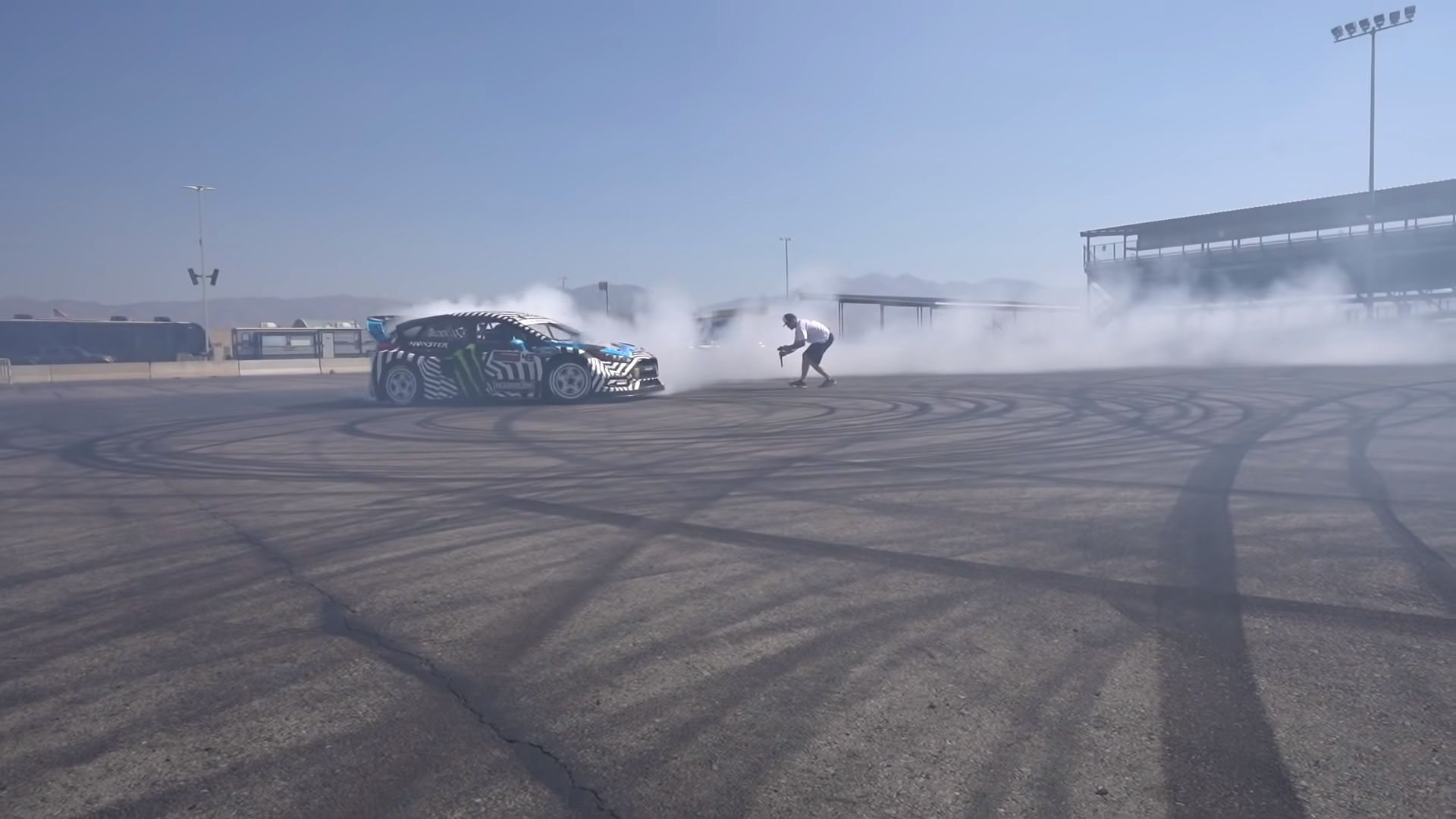 There's already another car in the shop to take its place, though – a bright red 2005 Ford GT. It won't be staying , however. It's part of another charity initiative, this time for Omaze and the Petersen Automotive Museum.
He's not allowed to drive the Ford GT more than 50 miles, but that's not a problem – all he wants to do is roast the tires off, anyway. The good news is that the raffle includes $20,000 cash, so the new owner will have plenty of scratch left over to buy replacement rubber.