This pony is a beast!
---
Lately there's been a lot of talk about Joe Rogan and horses, which I don't really understand. Maybe it's that everyone's excited about this beastly pony car of his, a 1969 Chevy Camaro built by Roadster Shop. If that's what all the hubbub is about, I get it, because there's plenty to be excited about with this restomod muscle car.
Check out Joe Rogan's car collection here.
First and foremost, the Roadster Shop went big with this build by throwing in an LSA V8 built by Wegner Automotive. With 860-horsepower on tap, this powerplant really moves the '69 Camaro in wicked ways.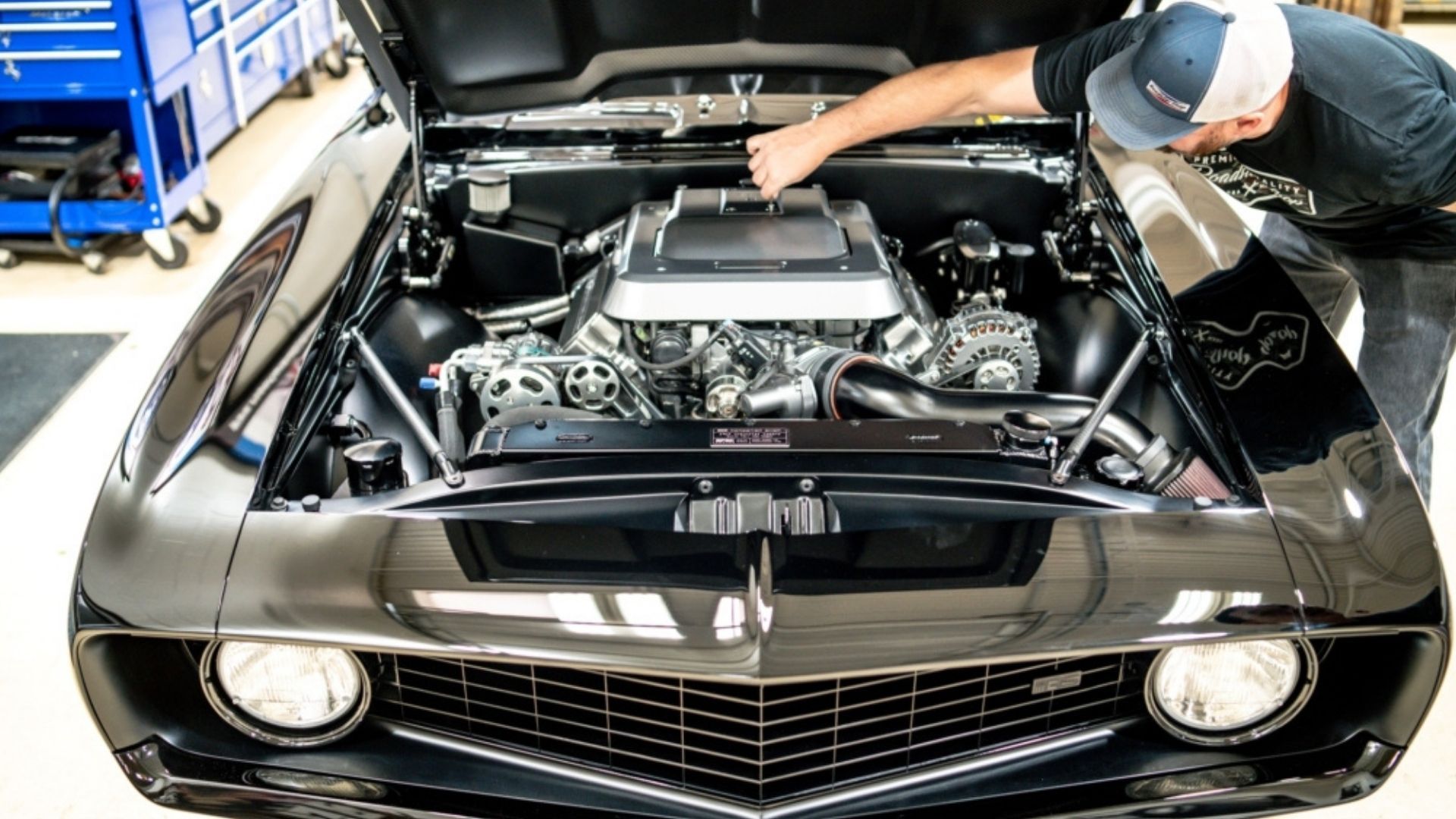 Among the many styling changes is a unique front fascia, thanks in part to the tucked and smoothed bumper, a custom piece which showcases modern lines on the classic muscle car. Below that is a hand-fabricated lower spoiler, adding an aggressive edge. In addition, those 7-inch headlights are LEDs and are paired with custom LED turn signals. You might not guess those side mirrors were made using a 3D printer and that's a good thing. They're appropriately subtle, letting the rest of the exterior shine instead of trying to steal the show.
Moving to the full custom interior, it was installed by Avant-Garde Design of Palm City, Florida and offers an interesting blend of the modern and classic, just like the exterior. The driver and passenger enjoy Recaro Expert Seats with a custom upholstery applied. Corbeau harnesses hold them in place, while the driver references easy-to-read Dakota Digital Gauges. Backlit and machined dash trim add a cool aura to the space, especially at night.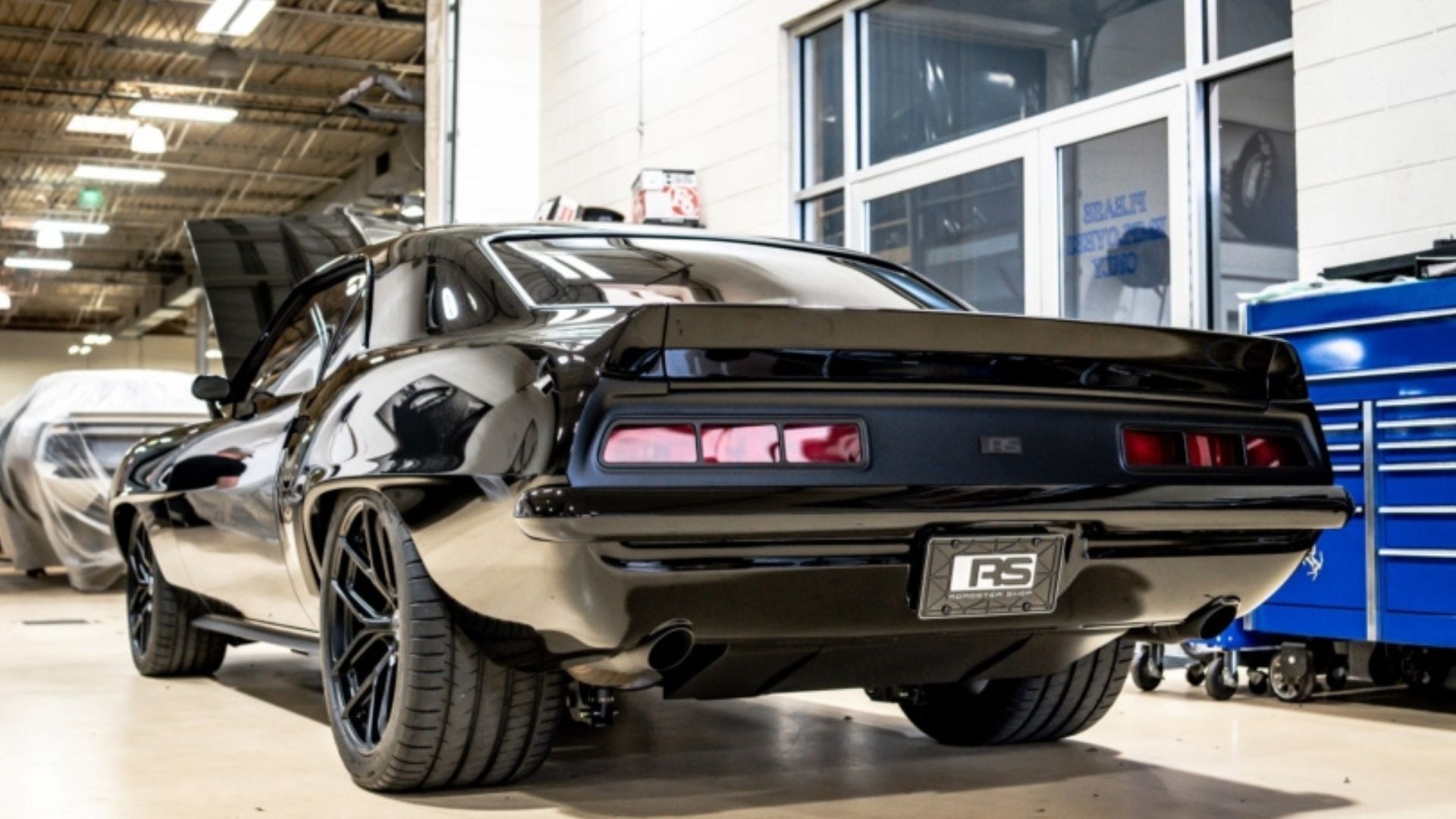 Under the skin is a SPEC Series chassis, a bolt-in solution engineered for both comfortable ride quality and performance handling. Further enhancing the driver's experience are Baer 6-piston Pro+ Brakes, providing plenty of stopping power for even this machine. The whole thing rolls on HRE P101SC wheels which are 19x12 inches for the rear and 18x9 inches for the front. They help give this beast just the right aggressive stance without being over-the-top.
Rogan's trusty steed has a mean tone to it, which you can hear in the included video. The Roadster Shop put together a trailer which beats just about anything coming out of Hollywood these days, which honestly isn't too hard. It's quite entertaining to watch and will get the blood pumping.