This off-roader is a lot of fun all around.
---
From 1971 to 1975 ford made a limited run of the Baja Bronco, which today has become perhaps the most desired version of the Blue Oval's off-roader. Since an estimated 450 to 650 were ever made, bagging one is understandably difficult and expensive. Fortunately, this 1970 Ford Bronco being sold through GR Auto Gallery offers the iconic looks and performance of the Baja Bronco at a far more affordable price.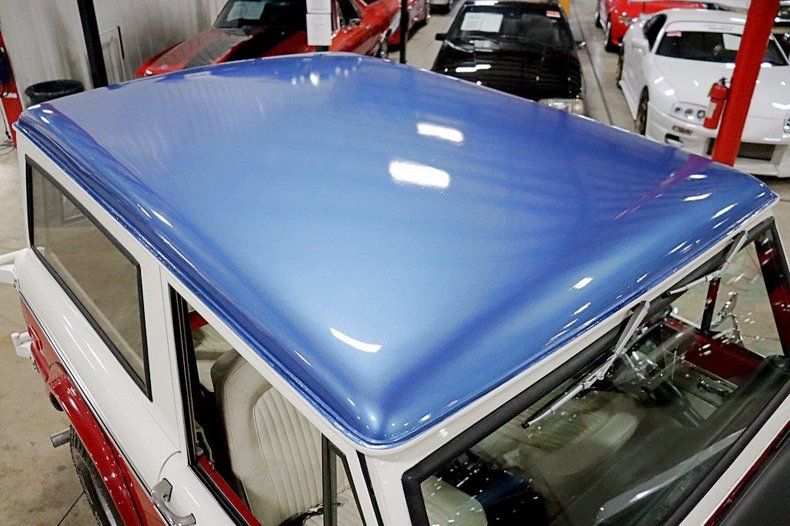 Just like the original Baja Broncos, this ride has that distinct two-tone Poppy Red and Wimbledon White body, plus a Bright Metallic Blue roof. The top is of course removable, so you can drive with the rear section of the interior exposed, adding to the fun.
You'll note this Bronco has a matte black hood to prevent glare from the sun blinding you as you're navigating a trail. Factory badges combine with reproductions of the Baja Bronco's, while fender flares and 15-inch polished alloy wheels complete the effect.
You'll note the interior also mimics the original Baja Bronco with outstanding white upholstery on the seats, door panels, and more. Original instruments and a factory steering wheel keep everything looking authentic. A modern CD player allows you the convenience of listening to your tunes while trekking anywhere. Also included for the interior is a nice roll bar, which is a nice reassurance.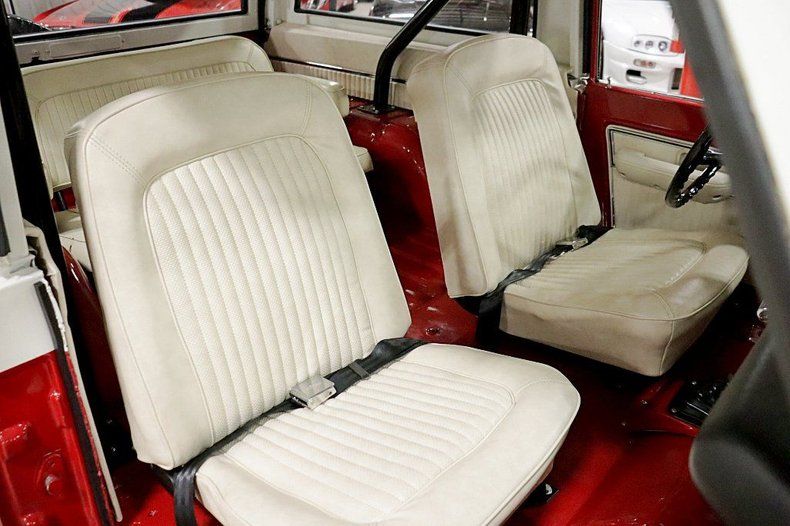 While this rig has a classic look, what's under the skin is some seriously upgraded performance. There's a 302ci V8 paired to a manual transmission, providing all the horsepower and torque necessary to keep moving through all kinds of terrain. Power steering and power brakes help you to make the most of that performance. Massive 33x12.5-inch Dick Cepek tires provide the right kind of grip for trail runs. A spare is mounted to the rear, just like on the original Baja Bronco.
According to the seller, this Baja Bronco tribute spent the majority of its time in California and Arizona. If you have specific questions or want to talk details of buying this rig, contact GR Auto Gallery.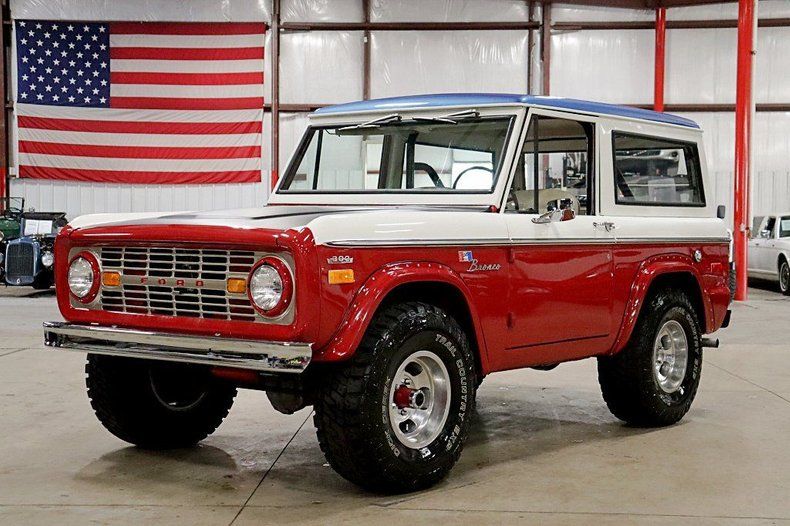 This dealership offers a full range of services, including consignment and transportation options. It also carries a wide array of collectible and classic vehicles.