Those Florida men…
---
Right in time for rush hour on May 18, at about 5:46 pm, police were in hot pursuit of a stolen black 2021 Dodge Charger. The chase at that point, which had been going on for a while before, was taking place in northwest Miami-Dade County. Instead of letting some heavy traffic get in his way, the driver aggressively split lanes, passed on the shoulders, and unapologetically cut off other drivers. After all, he was driving the car like it was stolen.
Check out the Motorious Podcast on YouTube, Spotify, Apple Podcasts, and other podcast platforms.
The chase began in Broward County, where the Dodge Charger was stolen. When the news helicopter first started streaming video to the local ABC newsroom, traffic seemed pretty light. But as the Mopar muscle car continued down the highway, it started to run into thicker traffic, making for even more close calls while at the same time forcing the driver to slow down some.
We don't get to see the part where police successfully deployed a spike strip, thanks to the video feed glitching out, but after that the Mopar muscle car was down to three good tires. Still, the driver pressed on, determined to get away from the cops.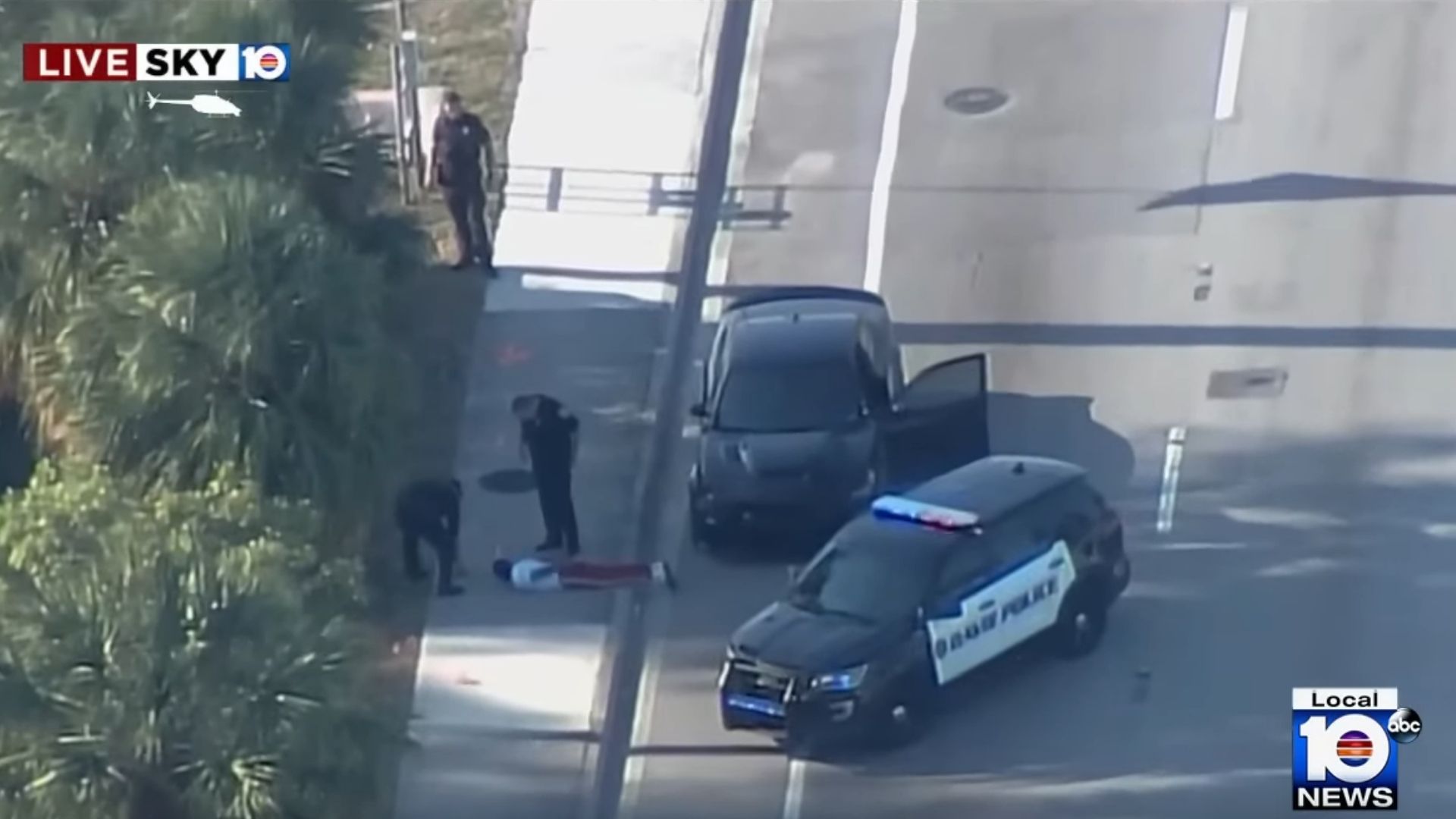 Eventually the Charger exits the freeway and the driver decided trying to lose the fuzz on surface streets was a wise idea. After coming to a section of heavy, stopped traffic, the car pulled over to the side of the road and just stopped. Then two guys got out of the Dodge and just stood on the sidewalk by it like they weren't running from the cops. They even looked like they were having a conversation.
One guy sat on the curb and waited for police to show up, complying with their orders. The other guy walked off. However, news reports indicate both men were taken into custody. It was a bizarre end to the chase, for sure, since most people who run from the cops try to get away on foot in this kind of situation.
Miami-Dade Police, Davie Police, and the Broward Sheriff's Office took part in the chase. You don't really see them in the video because they trailed at a distance, hoping that would make the suspect slow down and avoid a potentially fatal collision.