This is the ultimate collector Corvette C8 American sports car.
---
In just a few hours now, the very first Corvette Z06 of the eight-generation of the American sports car will go under hammer at Barrett-Jackson. The car is expected to sell for millions, but there's not an actual car that's going to cross the auction block. Instead, the auction taking place at Barrett-Jackson tomorrow January 29th is going to simply reserve the spot for the first owner.
The new Z06 is a new breed, amongst the new breeds of Corvettes. After transitioning to a mid-engine design, the Corvette took on a new life, and with this new C8 iteration of the Z06, it's changing even more, and for the better. This Z06 is going to be a naturally aspirated model, unlike the generation prior, with a 5.5-liter LT6 engine that puts out 670 horsepower and 460 lb-ft of torque. Making more power than the supercharged predecessor, the new flat-plane crankshaft design lets's the engine rev to 8600 RPMs, and might be the last like it from GM.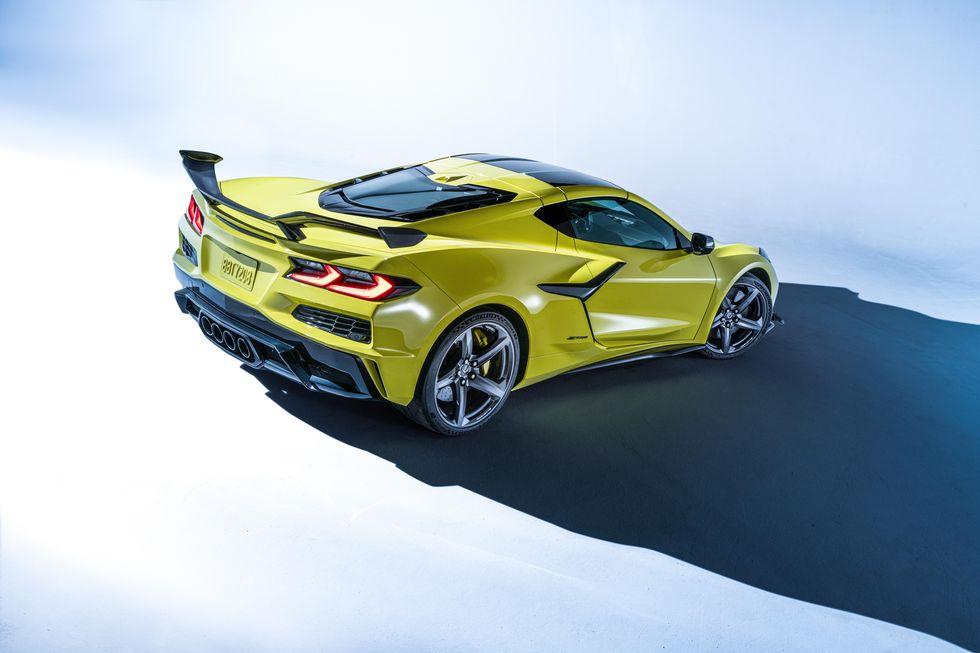 When the top bidder wins the auction, they will get a chance to choose the color combinations on the outside and inside, and pick out some other optional features. Production of the new Z06 is set to begin summer of this year, and the first one's astronomical value will benefit charity as 100-percent of the proceeds are going to Operation Homefront, a nonprofit that provides financial relief to military families in need.
What do you think the bidding will get to?