We can't imagine how it would feel to own these rides…
---
As people are going back to communities hid hardest by Hurricane Ian, photos of the damage are starting to pour in. That means we're seeing all the collectible cars which were trashed by the storm, like a couple of Ferraris and some other rides in Naples, Florida. The photos, which were shared with Naples Daily News by a resident, show that a residential garage is hardly ample protection against a Cat 4 hurricane.
Check out the classic Mopar wing cars Ian dragged out of a garage here.
One photo shows a silver Ferrari 488 pushed into the corner of the garage, the sheetrock at the front and rear bumpers dented and spider cracking significantly. The car itself seems to have a number of dents, the lower fascia cracked and falling apart in numbers spots, and the windshield is blown out. In short, the poor 488 looks like it's been through hell and back.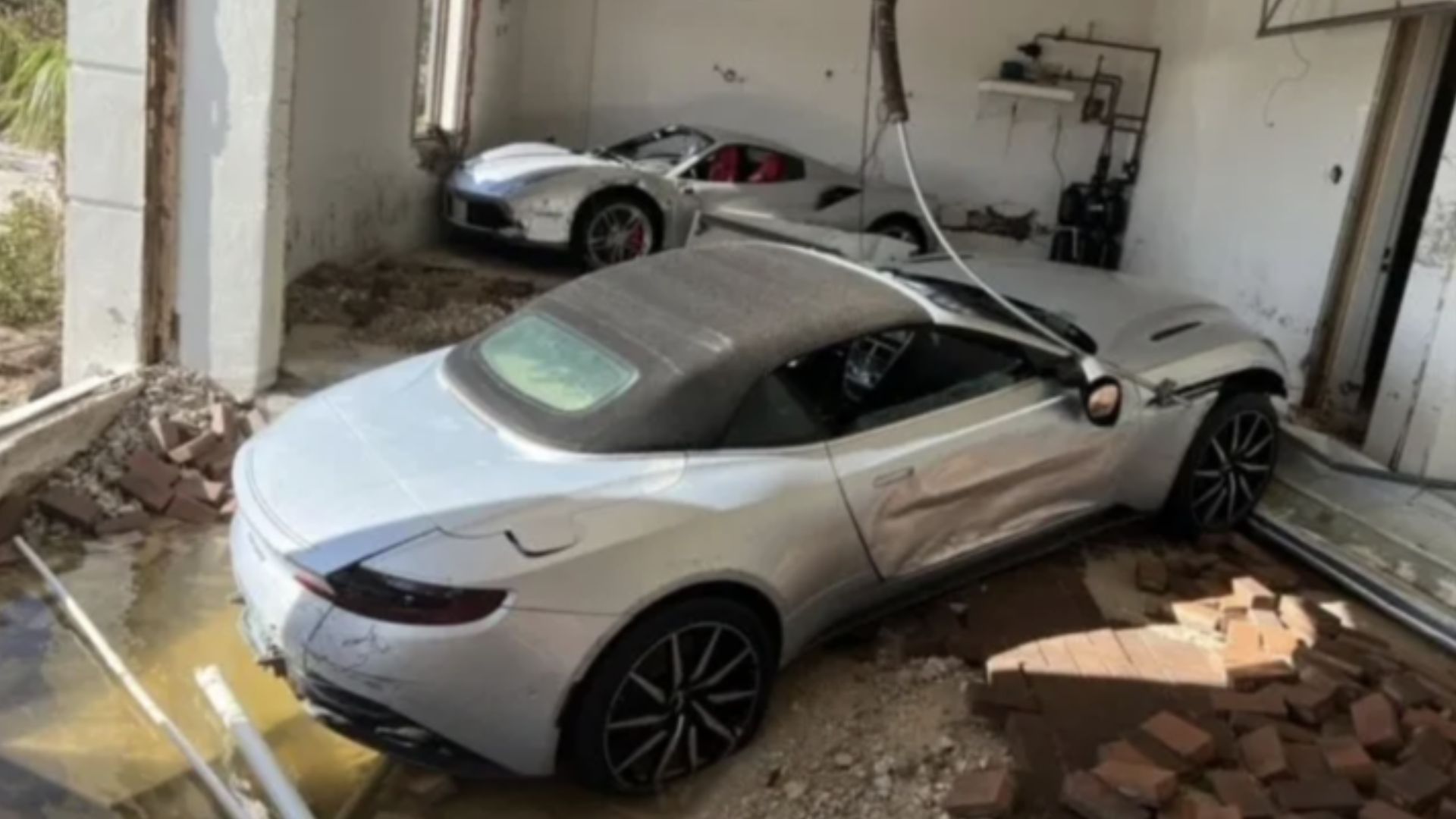 In front of the Ferrari is a Jaguar F-Type convertible which looks like it's been tossed around by the storm. Plenty of debris surround the British sports car, with the garage door cable resting on the vehicle. Clearly, the passenger side of the F-Type has been battered a lot, and the rear fascia doesn't look so pretty, either.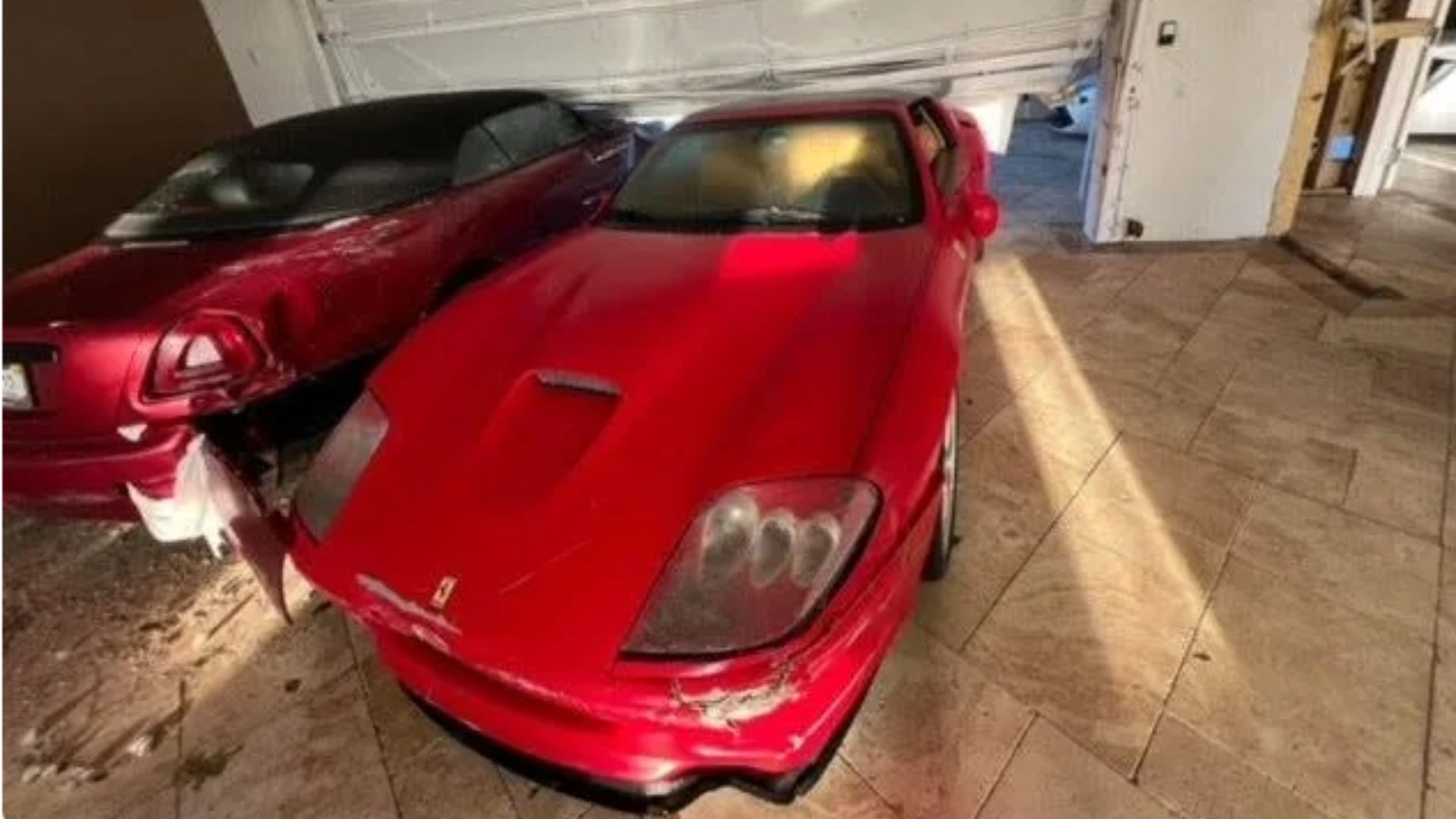 Then there's the Ferrari 575 which has been pushed against the convertible Bentley it was parked next to, shearing off part of the British luxury car's rear bumper. There's a fair amount of damage done to the Ferrari's front bumper, but even more concerning is that the garage door looks like it's been peeled up, the Bentley's nose sticking through the opening created by the storm. It's hard to tell from the camera angle, but it appears the rear of the 575 is also hanging out, so who knows how much damage was done back there.
Hopefully the owner of these cars has fantastic insurance coverage. Even if that's the case, making claims and waiting for a decision by the carrier while trying to put everything back to as normal as possible has got to hurt.
Source: Naples Daily News