Wait until you see what's in the pot at the end…
---
The nostalgic celebration by Dodge to close out the current-gen Challenger and Charger continues, this time with a rainbow wrap option. As a callout to the famous "Paint Chip" Barracuda, Dodge will be offering a multi-color wrap option for any current-gen Challenger. We guess the rainbow in Dodgeland tastes like tire smoke.
See how we've reached the end of Dodge muscle cars here.
Partnering with CG Detroit, you can have your new Dodge Challenger wrapped in 14 different colors, stirring up all kinds of nostalgic feelings. Included in the color bands are favorites like Plum Crazy, Torred, Go Mango, and Sublime.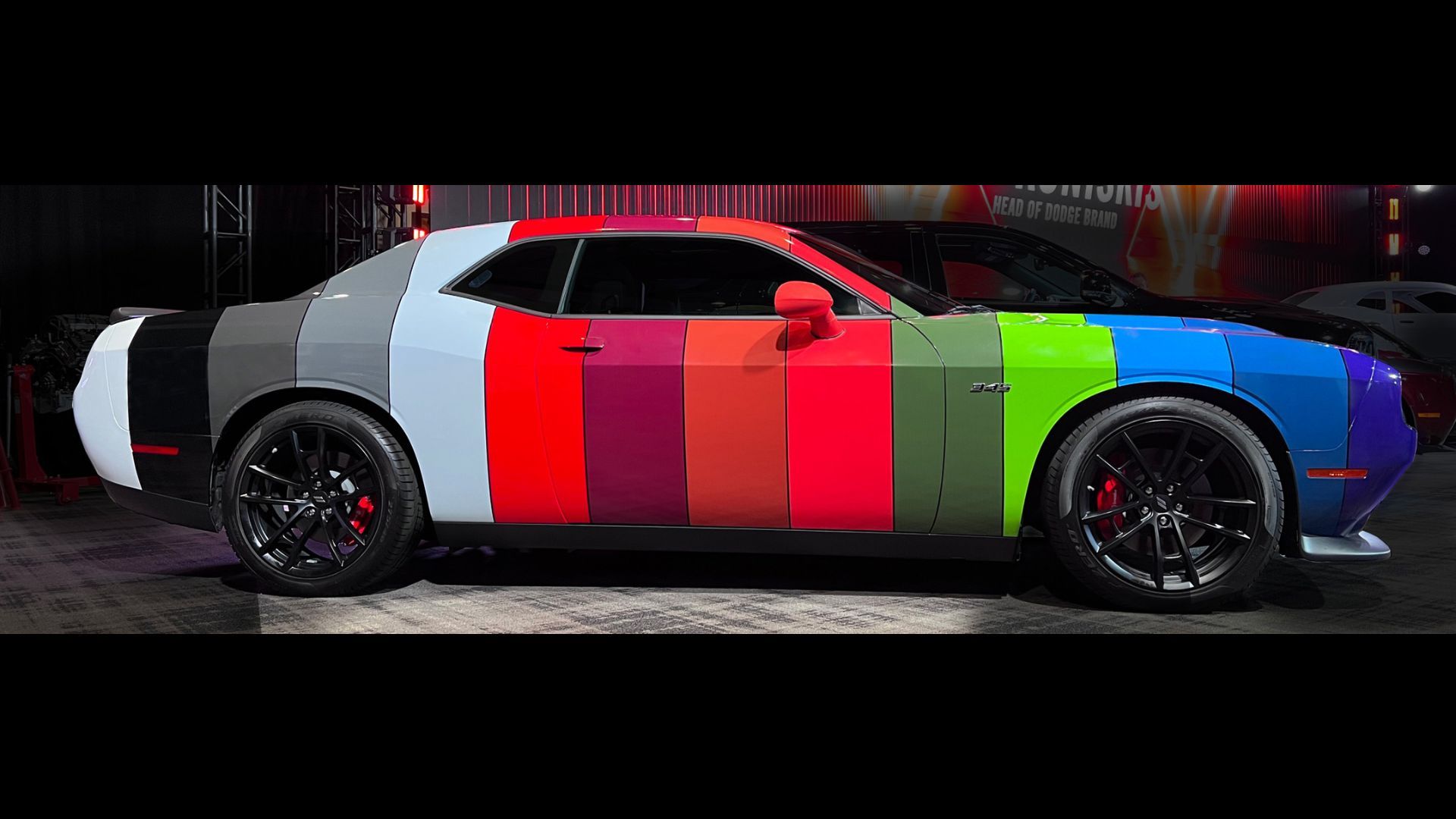 Anyone who wants to get this colorful wrap for their Challenger after it rolls off the assembly line will need to shell out $3,700. However, you'll need to shell out for the installation at a shop certified by 3M. In other words, this will be a pretty pricey option, so it'll be interesting to see how many people pony up for it and for which models.
This follows on the heels of several "Last Call" special-edition Challengers and Chargers Dodge revealed in the past several weeks. Many of those featured callbacks to past concepts or special models from Mopar history. It's almost like recalling all the good memories one has had with a dog before taking it to the vet's to be put to sleep.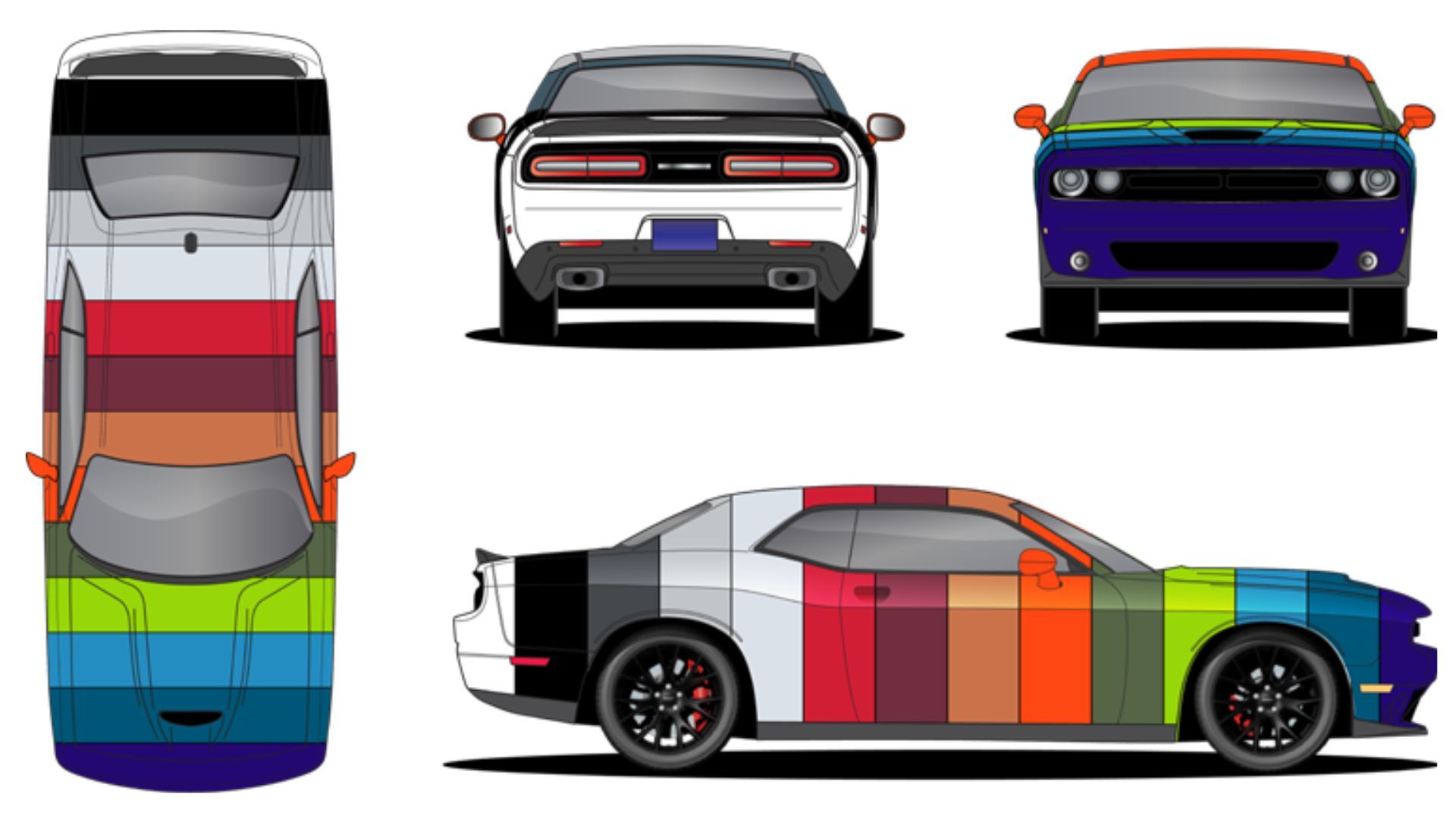 Dodge is really going for the nostalgia emotional appeal with the current-gen Charger and Challenger going away. If you really stop and think about it, there's got to be a reason for the brand blowing its wad like this, almost as if they know what's coming down the pipeline won't work with any kind of nostalgic callouts or something. I really hope I'm dead wrong but have a bad feeling I'm not.
Heaven help us all.
Images via Dodge