It's not much, but that's all Dodge is going to give us…
---
Up until now, the "Last Call" special edition Dodge Chargers and Challengers have introduced purely cosmetic mods, some more questionable than others. I fully admit to beating Dodge up on this, but I feel completely justified doing so. After all, why have restraint on limited-production models? Why not go crazy and pour on the horsepower juice? Well, someone at Dodge must've been feeling a little rebellious because the 2023 Dodge Charger King Daytona, the latest special edition to be revealed, adds an extra 10-hp to the equation.
Watch the latest Motorious Podcast here.
Yes, 10-hp probably isn't even noticeable, but at least Dodge used the Charger Hellcat Redeye Widebody for this car, so in total you get 807-hp. For a lot of people that's plenty, but it still would be great to see Dodge sell something with 1,000-hp or so on tap. After all, for those of us with a memory, the Demon was supposed to come with a whole lot more power than the production model has, so this habit of under-delivering is getting a little old.
Like the other "Last Call" models, the Charger King Daytona comes with some taste-specific looks. There's Go Mango paint and matching orange interior accents, which are incredibly subtle. Just so everyone knows this isn't another Charger, a rear bumblebee stripe features King Daytona graphics, plus there are special badges.
There are also special Daytona seats and a model-specific instrument panel badge. No doubt this will be a fun car to own, but not much more than the Charger Widebody Redeyes which lack the polarizing graphics, so not everyone will be excited for this. Others surely will love and cherish these cars and that's great.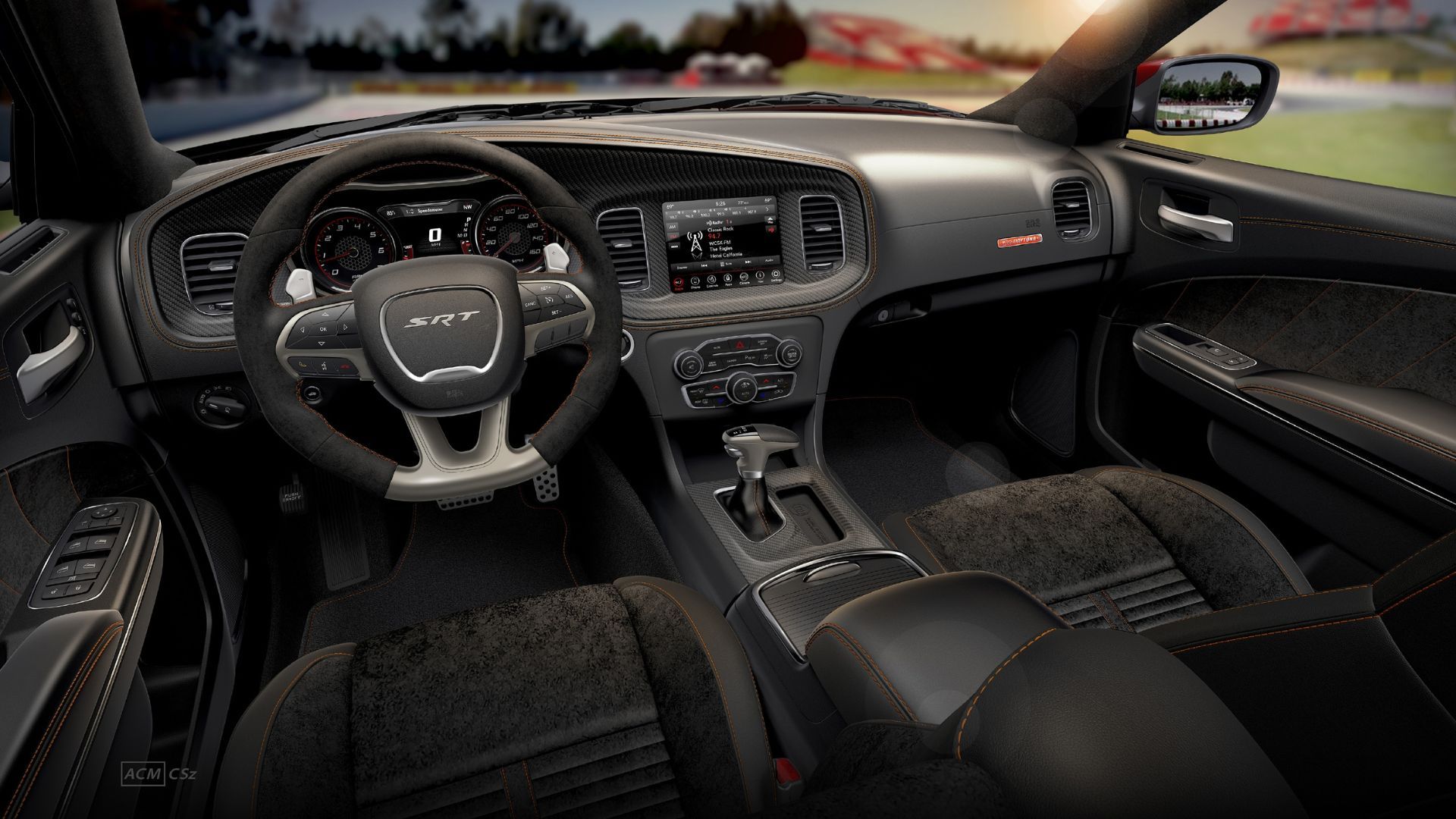 There are only two more "Last Call" Dodge special editions coming out, so my hopes there will be some moonshot models is waning. Maybe these last two will be absolutely off-the-hook crazy, but somehow I doubt it. Please prove me wrong, Dodge.
Images via Stellantis