Finding one to buy just got easier!
---
The Porsche 911 GT3 is a car best defined by its incredible performance and sleek good looks which have made the brand iconic. Especially in the world of racing, these cars took the idea of speed and applied it to a lightweight medium. So naturally one could assume that they would be very hard to find and extremely valuable, and you would be right. This particular vehicle is a great example of why people seem to flock to these sports cars anytime they need something they can take on a road course track.
One of the main reasons for this is its incredible powertrain which combines possibly some of Porsche's best products to make one intense competitor on any track. Whether you're a drag racer with a love for power and straight-line speed or a road racing champion obsessed with tight turns, this car has something to offer everybody. That is almost solely thanks to the six-cylinder engine sitting behind the rear axle of this extremely lightweight sports car. Utilizing around 4.0-liters of displacement, this engine is a great spectacle for all of us enthusiasts with a passion for engine design.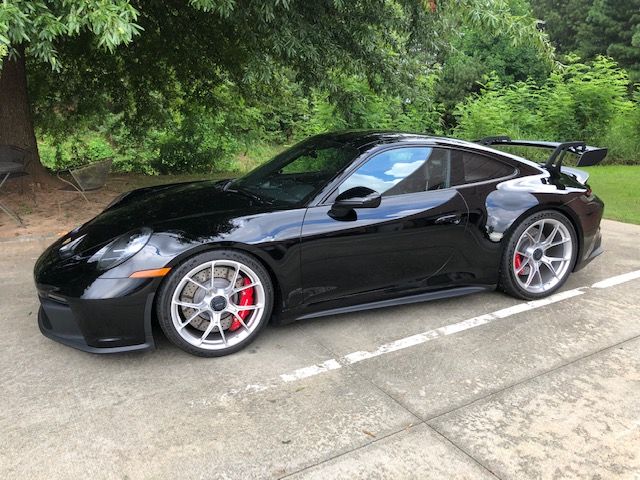 Porsche is highly respected in the current era of super and sports car design which is something definitely reflected in enthusiasts' appreciation for their work. Essentially this is a vehicle that shows the dedication that went into every one of its predecessors through innovation and carefully crafted performance. All of this is made even better by the six-speed manual transmission which really makes the car one about driving above all else. This may be one of the last brands left to focus on the experience of driving, and that transmission shows that. So if you're an enthusiast who loves going fast and the feeling of pushing yourself and your car to the limit, consider this 911 GT3 for your next automotive purchase.
To discuss this Porsche or to get help buying or selling your next enthusiast vehicle, please call Stephen directly at 770-614-3300.