Is everyone excited yet?
---
The official General Motor Design Instagram account recently flashed this bubbly, red hot design you see before you and it's caused quite the stir. The vehicle is obviously a crossover of sorts, although the low-slung roof, two doors, and aggressive front fascia just scream Corvette. There have been rumors of a Corvette SUV coming out soon, and this looks like it might be an early design concept.
Watch the latest Motorious Podcast here.
Rumors have been running wild about GM doing with the Corvette name what Ford has done with the Mustang and Bronco. Basically, the automaker would come out with a whole range of vehicles called Corvettes, from the traditional sports car line to a sporty crossover as well as a sedan. As you can imagine, that's really got people worked up in a lather.
Further rumors claim the Corvette crossover will indeed be an all-electric vehicle, like the Ford Mustang Mach-E. Let's face it, people who run automakers probably would jump off a cliff if all their friends were doing it, especially if they were getting paid to do it.
Even darker rumors claim the Corvette will become its own brand, no longer carrying the Chevy moniker. One would have to ask if the bowtie would be dropped from the crossed-flag badge or what? We'll have to wait and see what happens.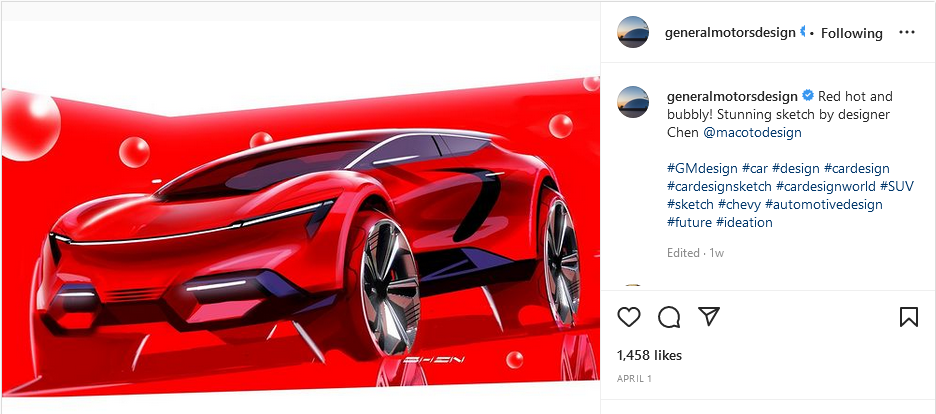 Automakers will often release early concept sketches (as well as rumors) like this without providing any information just to see which way the wind blows. Enthusiasts get what they're looking at and they will either trash the concept or praise it. The tactic is almost like holding a focus group, only thanks to social media it can be done on a large scale.
Do you think this bubbly thing with huge wheels looks like an appropriate Corvette? Or do you think GM is in danger of watering down the storied name?