A father and son died in the fiery wreck…
---
Sadly, every time you get in your car, whether it's your hobby ride or your daily, you're risking your life. Even if you drive in an exceptionally safe manner, all it takes is for another careless or reckless driver to end everything in a split second. That was illustrated in especially horrific manner recently in Los Angeles when a man, who allegedly was intoxicated while behind the wheel of a Camry, slammed into the back of a classic Ford Mustang.
Check out the latest Motorious Podcast here.
The resulting crash pushed both cars out into an intersection where the father and son in the Mustang were waiting for the light to change. Fire engulfed both vehicles. Sadly, Andrea Bullo and his 13-year-old son Marco died. Meanwhile, 21-year-old Kevin Gonzalez was able to get out of his Toyota and seemed to be relatively unharmed.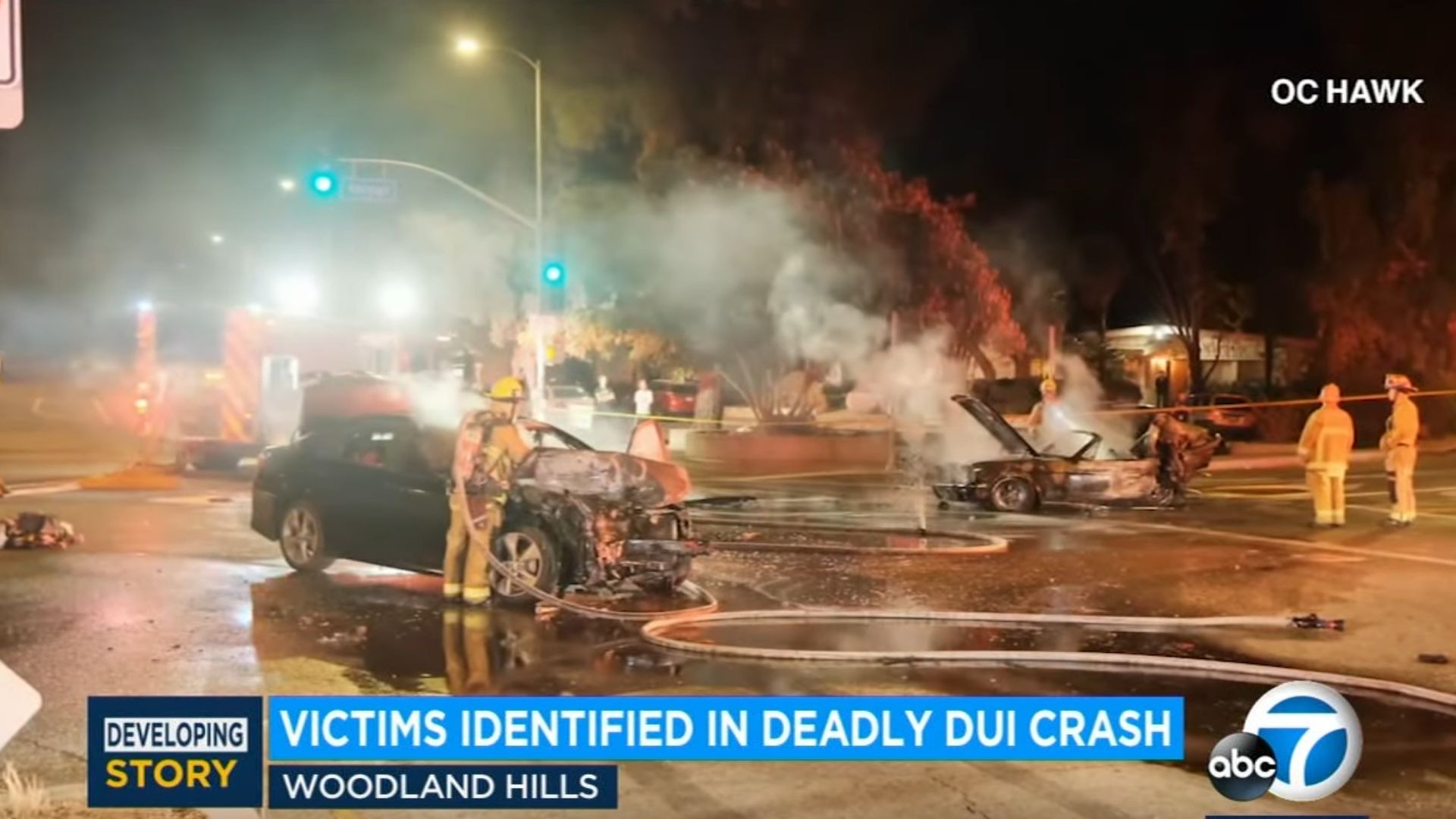 One witness reported hearing people screaming before firefighters arrived to put out the blaze. He seemed legitimately traumatized that he and other bystanders weren't able to do anything to help. Video of the wreckage looks absolutely horrific.
This is one of our nightmare scenarios. You can just be sitting at a stoplight minding your own business and someone slams into the back of your car.
Bullo was an owner of Moonshadows restaurant in Malibu. People had left flowers and other tokens at the street corner where the two lost their lives as the community mourns. One couple interviewed by a local reporter claimed Marco was Bullo's only child.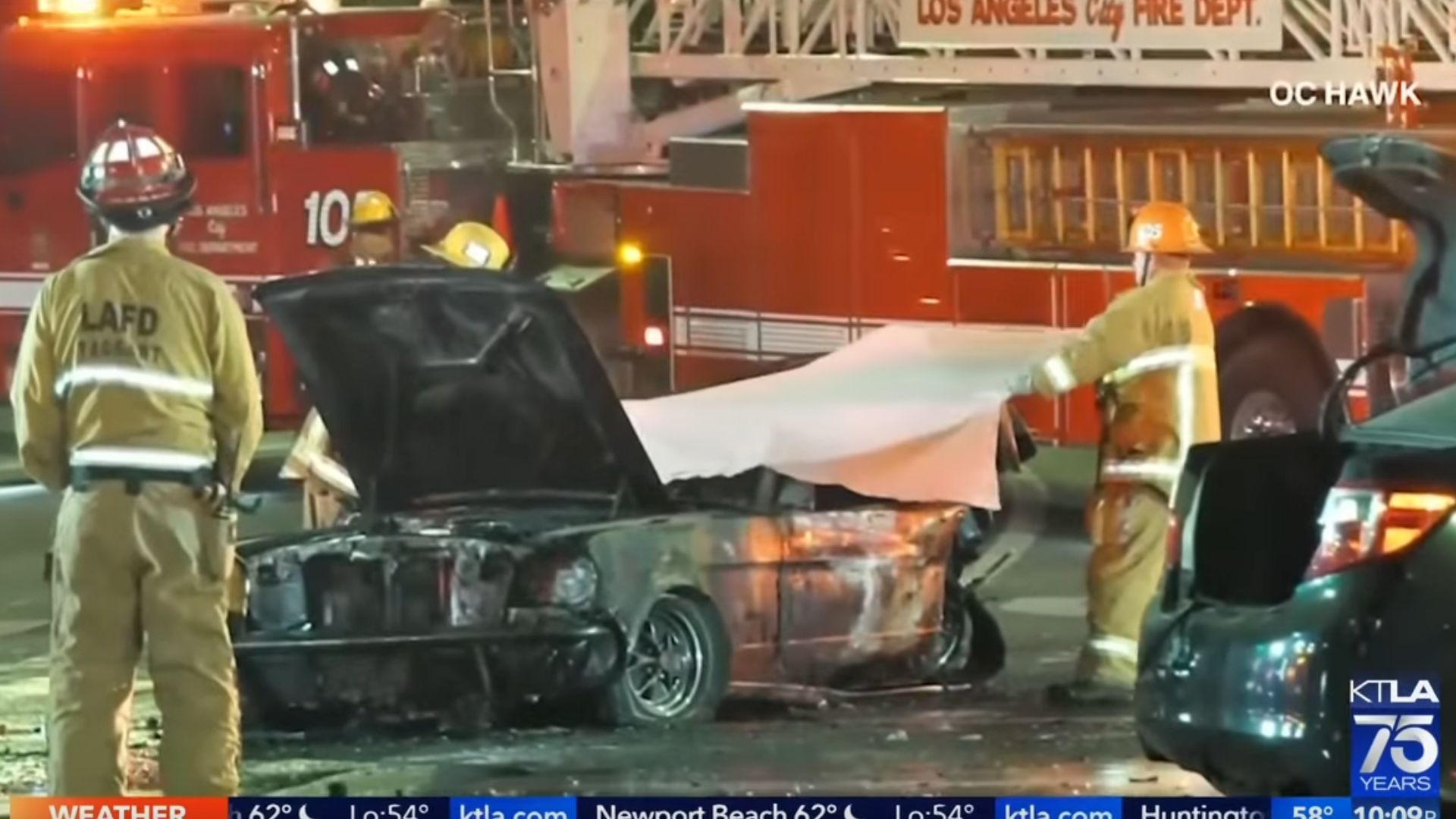 Gonzalez was taken to the hospital to be checked out. One local report said that police charged him with murder, although details weren't clear. We've seen these types of scenarios play out too much lately. Please, if you're going to drink or consume any other substances, don't drive.
Sources: KTLA 5, CBS Los Angeles
Images via YouTube