Something seems a little fishy about this one…
---
There are land yachts and then there's this Chevy truck transformed into a shark car. It looks kind of like those toys little kids play with, only it's life-size and you can roll around town in it while people stare and literally get into crashes. It's not everyday you see a 24-foot-long arrow boat joined to a truck, let alone a Chevy.
Listen to the latest Motorious Podcast episode here.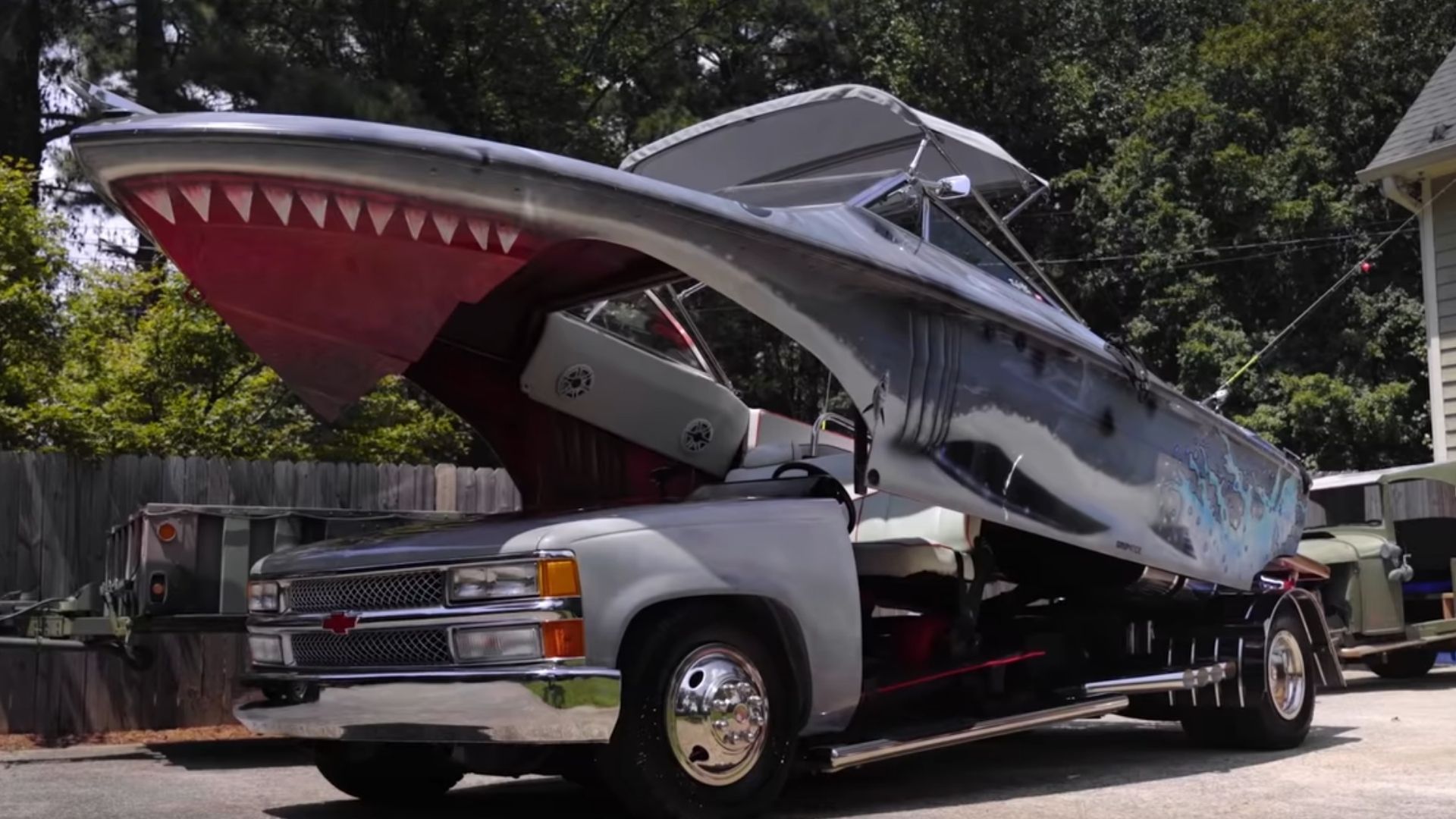 We've seen some other boat-car hybrid builds, but none of them are quite like this thing. It looks like the top of the truck was just cut off and the bottom of the boat was cut out, the two merged into a stitched-together Frankenstein monster.
For good measure, the sides of the boat are painted to look like a Great White and the nose, which sticks out past the truck grille, is painted to look like the gaping maw of the great fish. For reasons we don't entirely understand, the rest of the "mouth' is painted onto the hood of the truck so when the boat portion lifts up to let people in or out of this vehicle, it's exposed.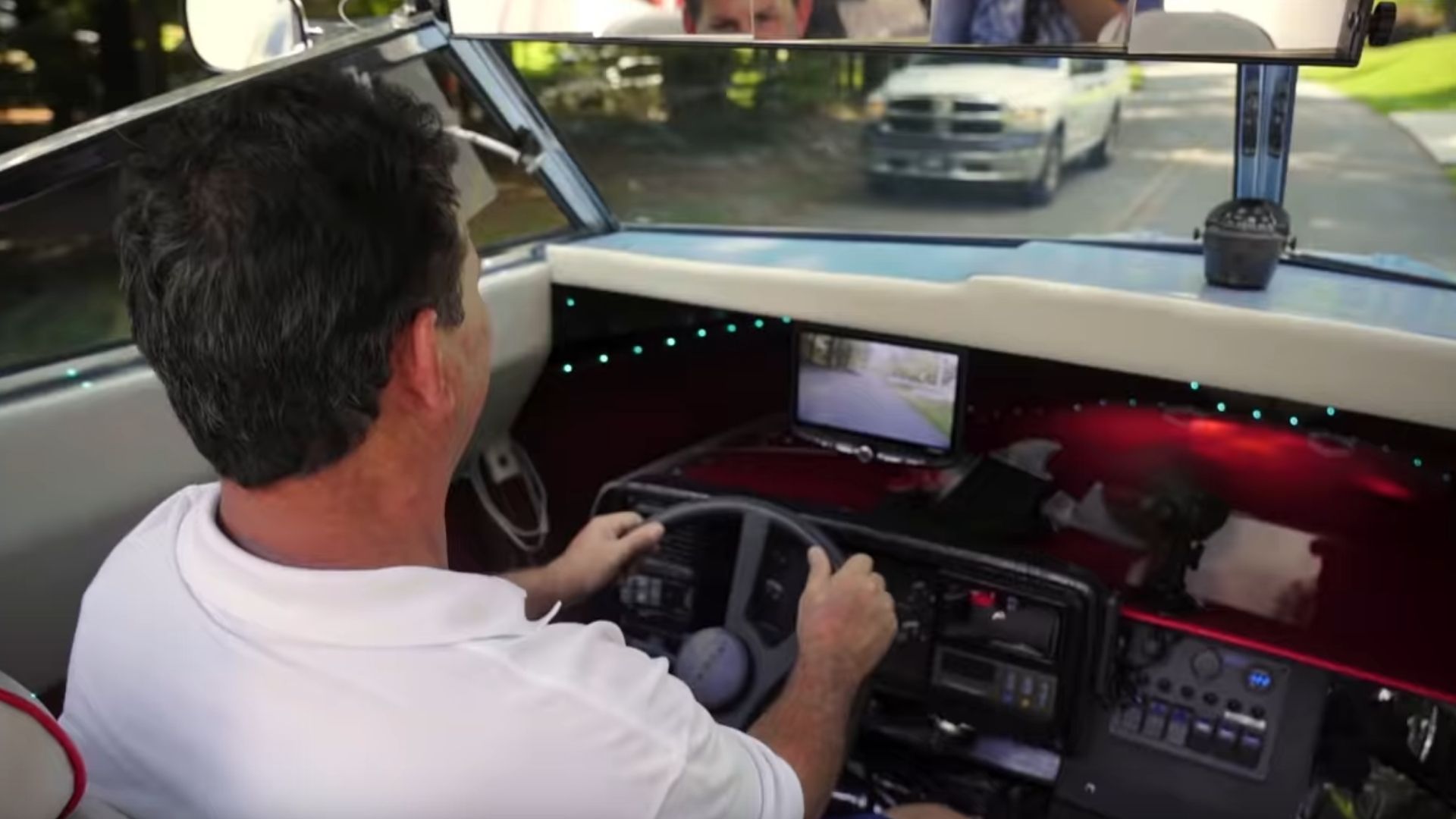 There are so many random things about this boat-truck thing, like the rod holders on the sides (when are you going to use those?) and the bar to use as supposedly a way to secure passengers instead of installing seatbelts. But our favorite is how even with the front bench seat boosted, the driver still can't really see ahead, so there's a camera system to show the road and other vehicles. It all seems very safe and well-planned, yeah that's it.
The guy who's responsible for this whopper of a build, Kurt, comes from a marine-oriented family. His dad used to repair boats, so that's presumably why he acquired this one which was leaking gas and needed all kinds of repairs. Later, he grabbed the old Chevy truck and parked it under the boat, which was hoisted to the rafters in his garage, which is when he says he got the brilliant idea of making the two one. At least that's his story and he's sticking with it.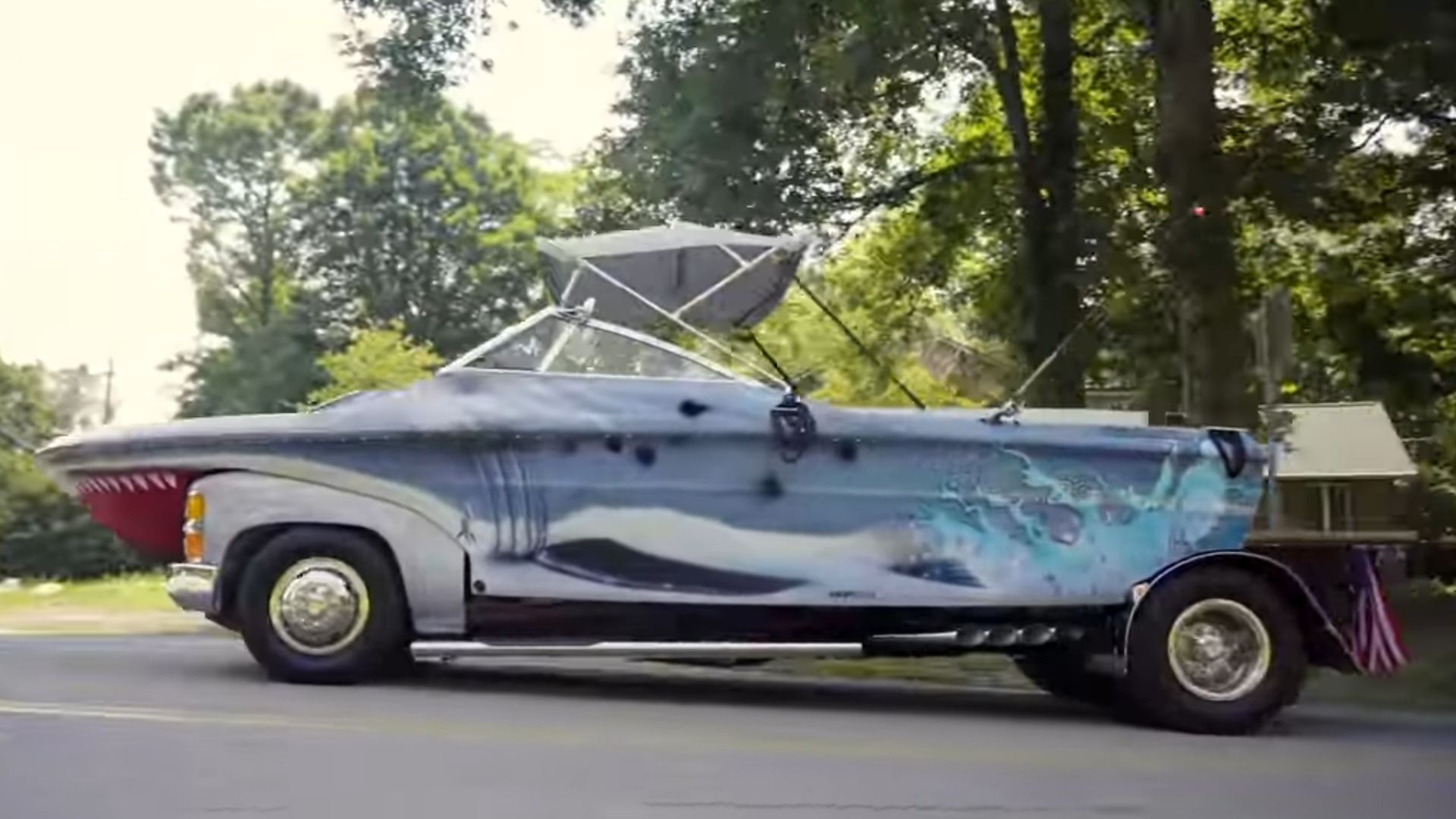 In the included video, you can see Kurt is hardly a novice at creating whacky car builds. In a few of the shots the background shows pieces of other creations. Plus, his garage has a hot rod sign, so he's not just some random guy who one day got this off-the-wall idea and just rolled with it.