It's America vs. Germany all over again…
---
We love some weird, unexpected drag races like this one between a 1967 Chevy Camaro Pikes Peak Special and a 2021 Audi RS6 Avant. Not only is there a huge age gap between the two cars, they hail from different countries, and they have different approaches to performance. It makes doing an on-paper comparison problematic at best.
Watch the Lincoln rocket car river jump tragedy unfold here.
What really throws a monkey wrench into the matchup done by Hooligan as part of its ongoing This vs That series is the fact both of these cars are heavily modified. That's immediately apparent with the Camaro, thanks to that front splitter you could serve a family of four dinner on and the massive rear wing, among other things. But the Audi isn't even close to the stock, as you're about to see.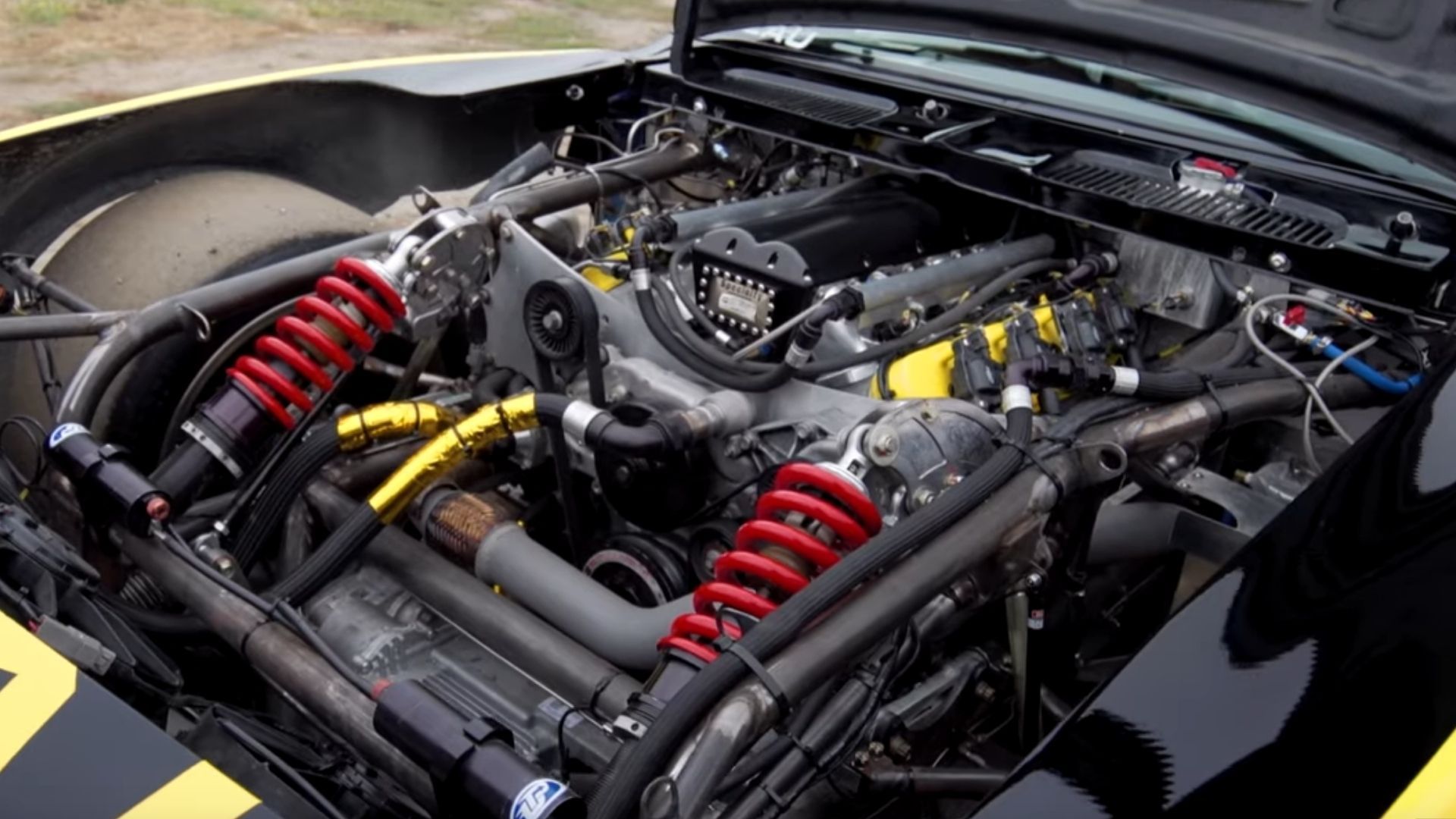 First, let's dig into the '67 Camaro. It's pushing an earth-shattering 950-horsepower via a twin-turbo 7.0-liter LS7 V8. Mated to that engine is a SADEV sequential paddle shift transmission. That's a sweet setup, but what's really great about it is the 3,200 lbs. of curb weight. The only thing working against it just flying off the line is all that aggressive aero which is necessary for racing to the clouds but doesn't work so great for a drag race at normal altitudes.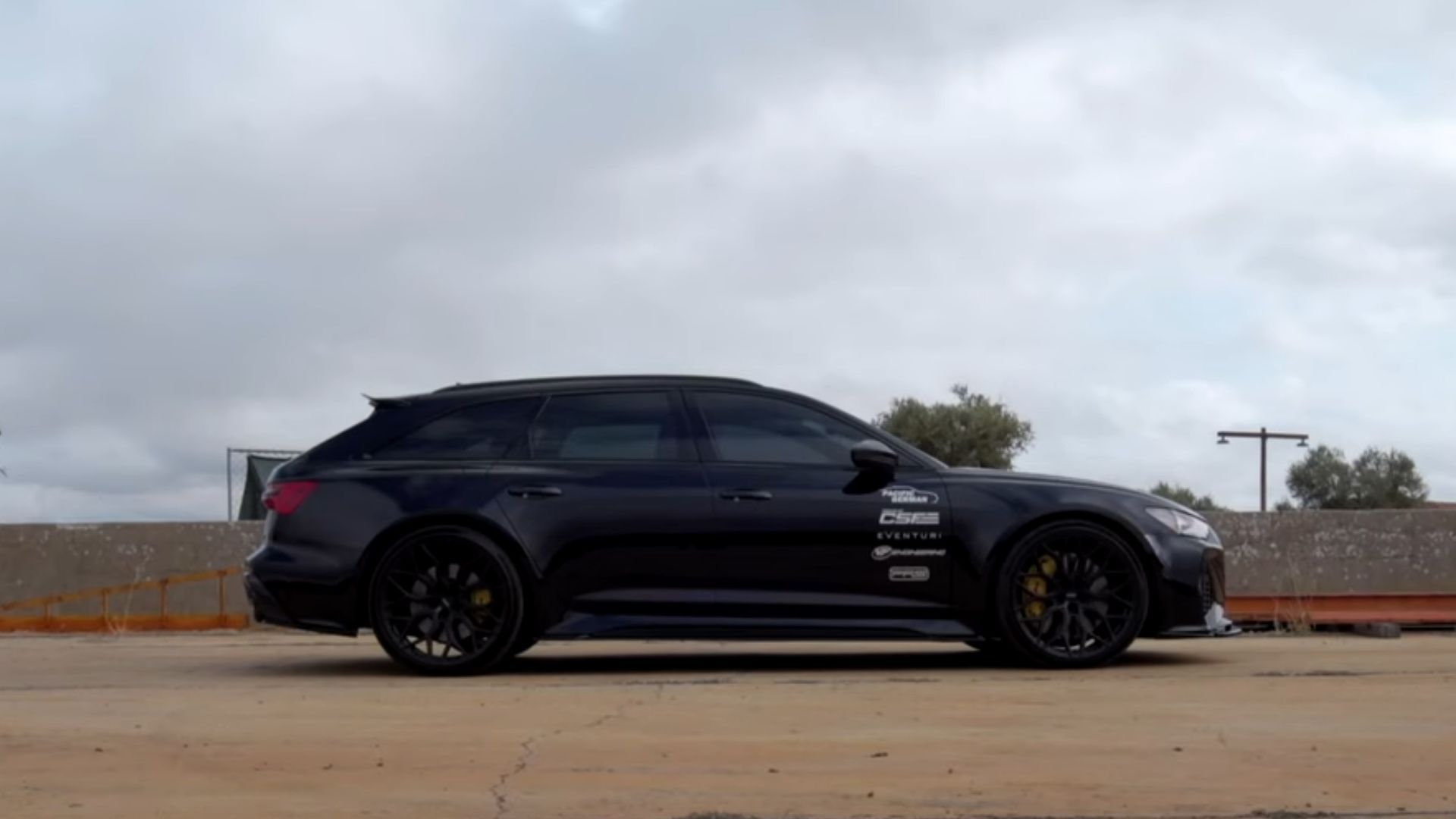 Aesthetically, the Audi RS6 Avant doesn't look too modified, even if in all-black it's intimidating. What it's hiding is a twin-turbo 4.0-liter V8 with 800-hp on tap, so it's not exactly a pushover. The 8-speed ZF automatic provides lightning-quick gear transitions, too. That, combined with all-wheel drive make this a force to be reckoned with. However, the 5,300 lbs. it has to haul along does cast doubt on how this German wagon will fare against the muscle car.
No doubt this is one weird matchup, but which do you think will cross the finish line first? Check out the video to see the results. If you want to skip straight to the racing go to 12:00.