Depending on how you want to split things, this could be good or bad…
---
It's always shocking to see a car split in half from a crash, which is what happened to this blue C7 Corvette when it wrecked out in Roseville, California back on December 19. Drone footage of the scene of the accident shows the front end of the car sitting in the island next to a tree. The rest of the Chevy ended up in the emergency lane next to the median.
Learn why a guy blew up his Tesla here.
Likely, the driver of the C7 Corvette lost control and hit the tree, severing the front end from the rest of the structure. The occupant cell seems to have withstood the force of the collision and no ambulances were present at the time the footage was taken, so it's possible the driver and passenger (if one was present) weren't injured.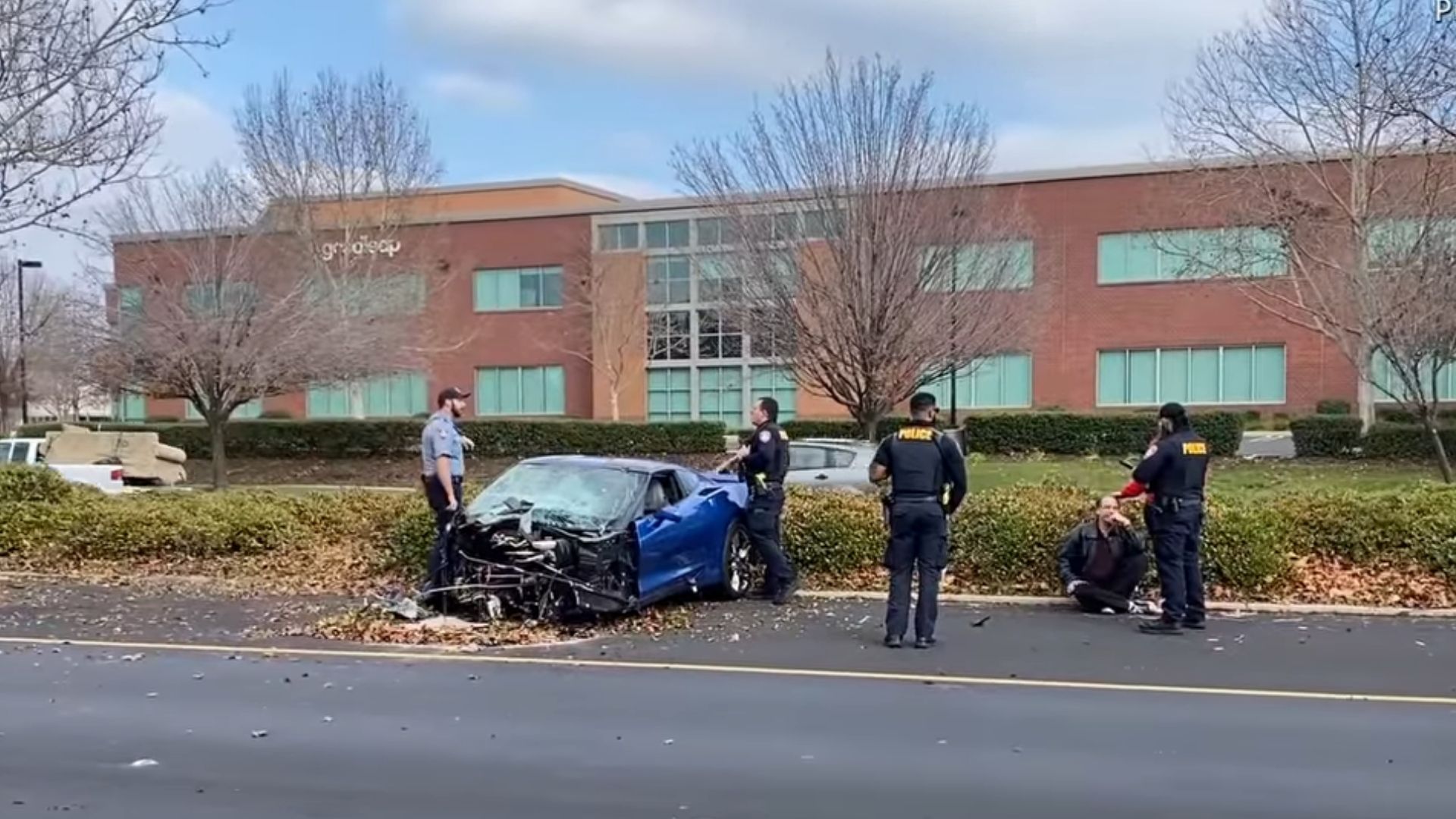 Little information about the cause of the crash is out there, including local news reports. Roseville police have said nothing about the accident. Some are claiming it was speed-related, but that seems to be an assumption not based on available facts. However, it's probably a safe assumption considering cars don't split so gloriously unless they hit something at great velocity.
This might have been a case of the driver's skills being outstripped by the performance capabilities of the car, impaired driving, distracted driving, a medical episode behind the wheel, etc. Since this crash didn't make the local news, it probably wasn't a case of road rage and the Corvette likely wasn't stolen. Whatever the reason for the accident, it's a good reminder to drive safely and be aware of your surroundings at all times while driving, especially if you're behind the wheel of a performance car. We're just glad this accident didn't turn out far worse.