This Corvette is out of this world.
---
In the late 1960s, Chevrolet's marketing team had a genius idea to boost sales and forever connect two distinctly American ideas. These views are constant exploration and curiosity presented with space travel and the other is the speed and passion of American sports cars. We couldn't think of a better vehicle than the Corvette to portray in such a way and apparently Chevy couldn't either when the time came to honor the Apollo mission. Eventually, this led to a program through which Chevrolet cemented itself in space travel in the minds of racing, automotive, and space exploration enthusiasts across the globe.
Watch the latest Motorious Podcast here.
The basic idea was to lease the C3 Corvette to Astronauts for the low price of just $1 and make it easier for a space explorer to get their hands on one. Eventually, this would create a situation where basically every Astronaut with a love for fast cars would have one of their own. Of course, Chevrolet couldn't just give free cars away to government workers because of some obvious conflicts of interest but this was a great way to skirt the rules a bit. This particular vehicle is a perfect example of one such automobile that would have made it on the front page of a popular automotive magazine with an astronaut in the front seat.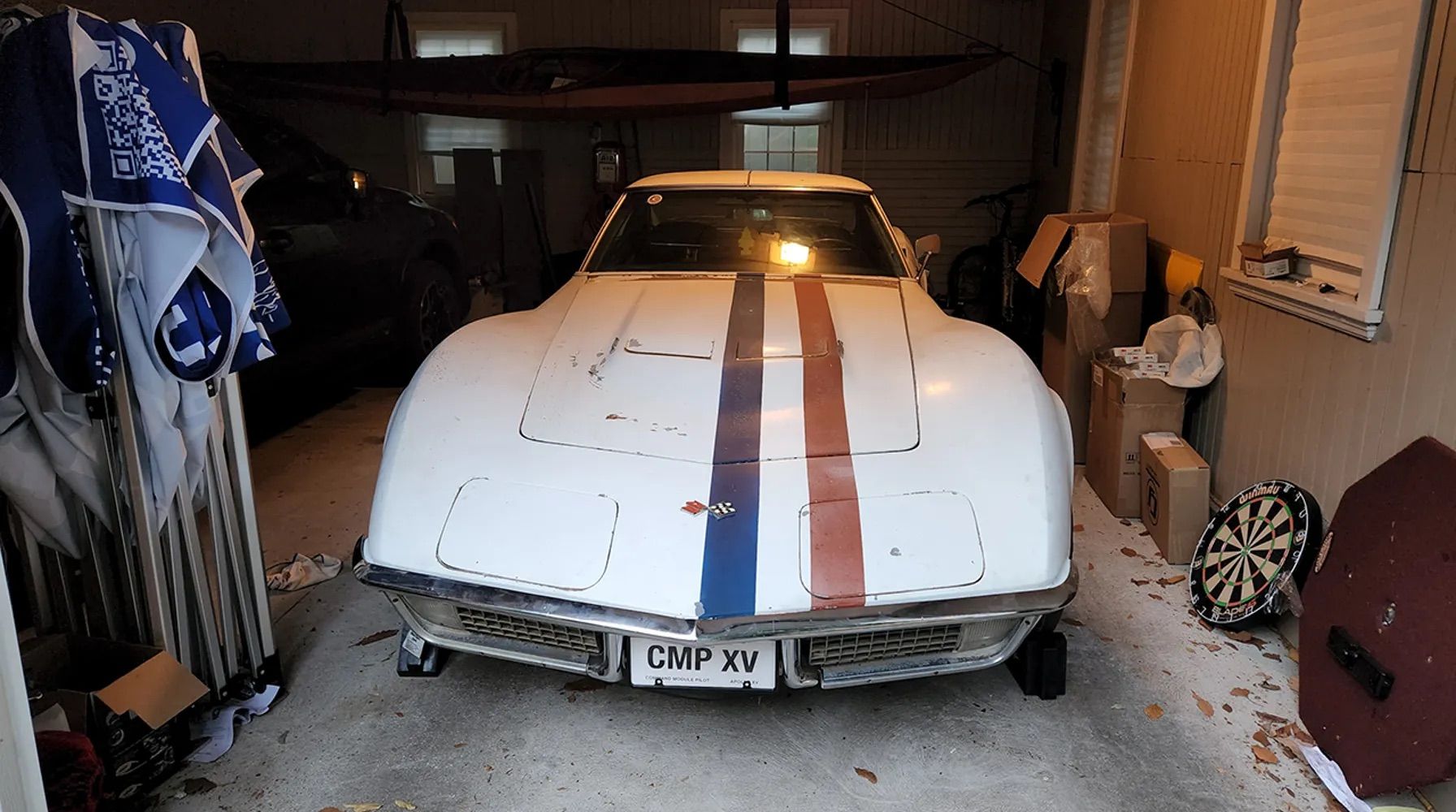 For the last few decades, this iconic American sports car has been sitting in a field awaiting an opportunity to someday get back on the road. For a long time, that didn't really seem like it was going to happen, until it did at the hands of a dedicated enthusiast with a passion for speed and history. Across the body you can see the beautiful history displayed throughout and a livery that some would say is akin to that of the Astro Vette' lineup. Nowadays, this incredible performance legend is on its way to restoration and were excited to see it back driving on the road once again.