What are the odds?
---
Is this not the most appropriate news story you could find on Motorious? The only thing that would make it better is if a stolen Hellcat somehow ended up in the mix, but we're talking one in a billion odds on that one, so here's the one in a million incident of the week. As shared on social media by Franklin Fire - Rescue from Franklin County, NC, this was one of their weirder calls they've gotten in a while.
Watch the latest Motorious Podcast here.
"Yesterday we responded to one of those 1 in a million type of calls," Franklin fire officials later said on Facebook.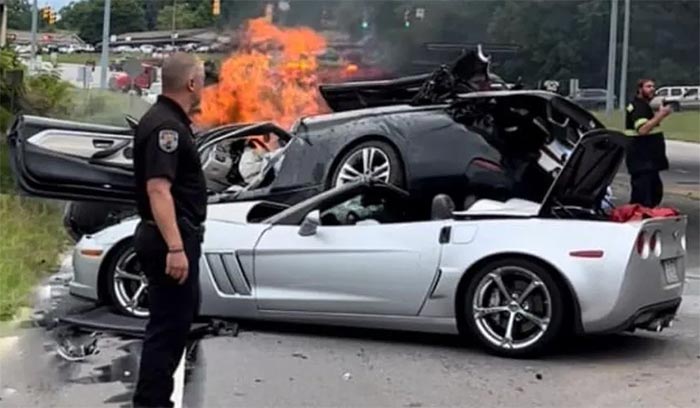 Franklin, the mountainous county in North Carolina, got an unusual call for their rescue crew responded to. The call came in late morning, 11:30 a.m. along U.S. 64/Highlands Road under the U.S. 23 overpass. Like shooting an arrow blindly into the sky, and hitting a bald eagle, a BMW flew off the overpass bridge, and landed square on top of a Chevy Corvette. Then, The BMW caught on fire. Franklin PD, squad 4, Macon county EMS, Macon county sheriff's office and NCdot all worked together to put the flames out.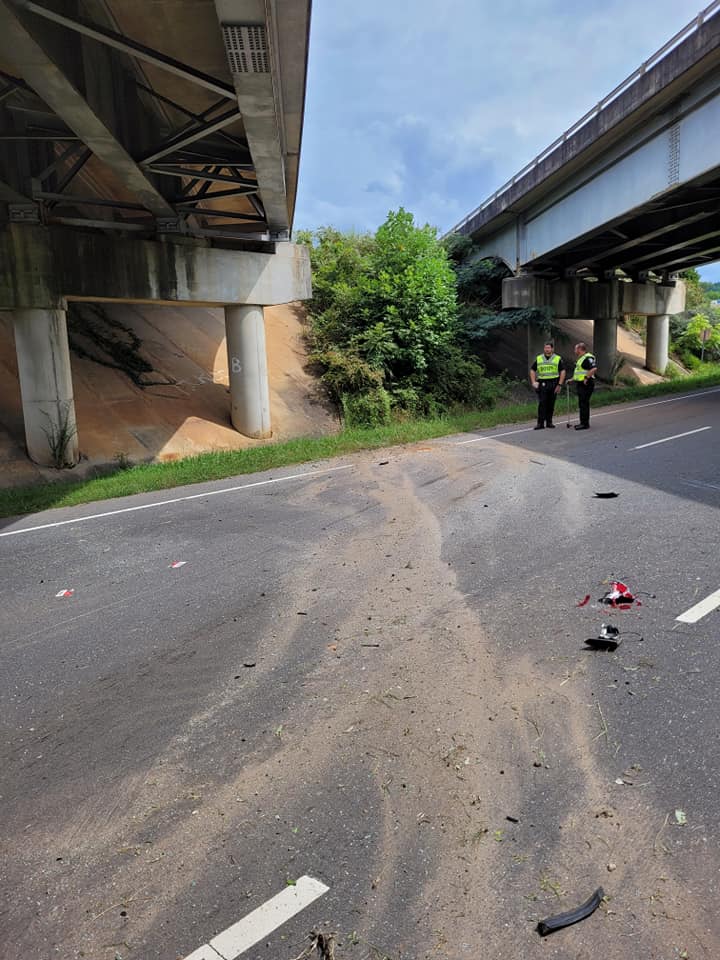 It was after the fire crews extinguished the fire when the full scope of the accident was made clear. The man in the Corvette, a convertible, with the top down at that, was fine. He was able to get out of the 'Vette as the BMW had actually fallen just perfectly into the passenger side of the car. As for the BMW driver, they were flown away from the scene in stable condition.