Who are the real clowns here?
---
In the past few years social media has helped quite a few people see just how heavy-handed law enforcement in Australia has become. Thanks to that, news of police leveling 11 "offences" (what we would call "charges") for using a so-called clown car in TikTok videos just really isn't shocking.
Watch the latest Motorious Podcast here.
The vehicle in question has been chopped down until it's about the size of Smart Fortwo, if not even smaller. The wheelbase is ridiculously short, it doesn't look like there are opening doors, and it's completely ridiculous. What police were most concerned about was it's not road legal, yet the TikTok star was driving it on public roads.
We don't want to name the TikTok star because we don't want to glorify this sort of thing. He and his friends were using the chopped-up car to perform all kinds of stupid stunts, including flipping the contraption. Obviously they aren't the brightest crayons in the box.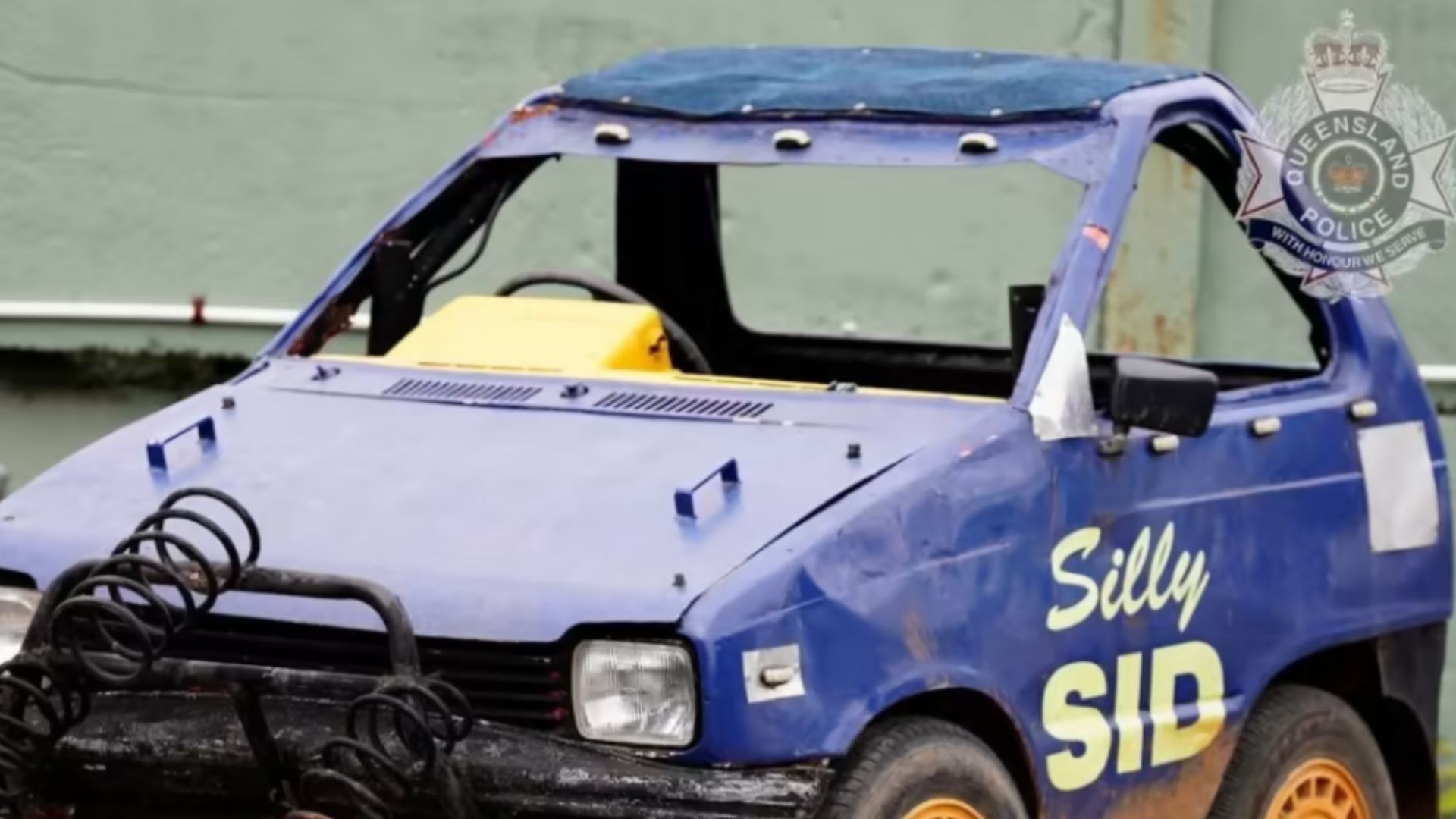 Per a report from Drive, Sunshine Coast District Superintendent Craig Hawkins characterized the social media videos as "childish" and "foolish." We can't wait for the man to tell us that water is "wet" and at night it's "dark" outside.
While we certainly think this kind of behavior is foolish and reckless, slamming him with 11 charges – several of them "defect related – seems a little much. Queensland Police actually got an executed a search warrant of the guy's house back in September, seizing the chopped-up car and one other vehicle. What would these police do if they witnessed a street race or takeover event? We truly wonder about that.
Drive says a short clip of one of the stunts is still on TikTok, but a longer video was taken down. The guy also posted video of him being pulled over by police. Later, he said the officer only gave him a warning. Obviously, he didn't heed it. Maybe that's why they threw the book at him?
Not only did the one guy pick up 11 charges, police say nine other people were issued 70 Traffic Infringement Notices. The total cost of those fines was a whopping $27,800. Is that justified or is it excessive?
Source: Drive
Photos via Queensland Police