Nobody would expect this thing to be even a little bit fast…
---
Holley LS Fest brings out some of the best GM builds around, and while most are flashy in one way or another, this 1983 Cadillac Coupe DeVille sure looks out of place. That's actually the point because this thing is a real sleeper, not one of these "sleepers" where it's a car anyone with two brain cells to rub together can ascertain it's been tuned seven ways to Sunday. No, this thing looks like a piece of crap on wheels with the fading vinyl top, meh paint, etc. The only thing going for it is the more aggressive stance with tucked-in American Racing wheels, but it really looks like a slow, crappy land yacht someone wasted some decent wheels on.
Check out a wild sleeper VW Bug here.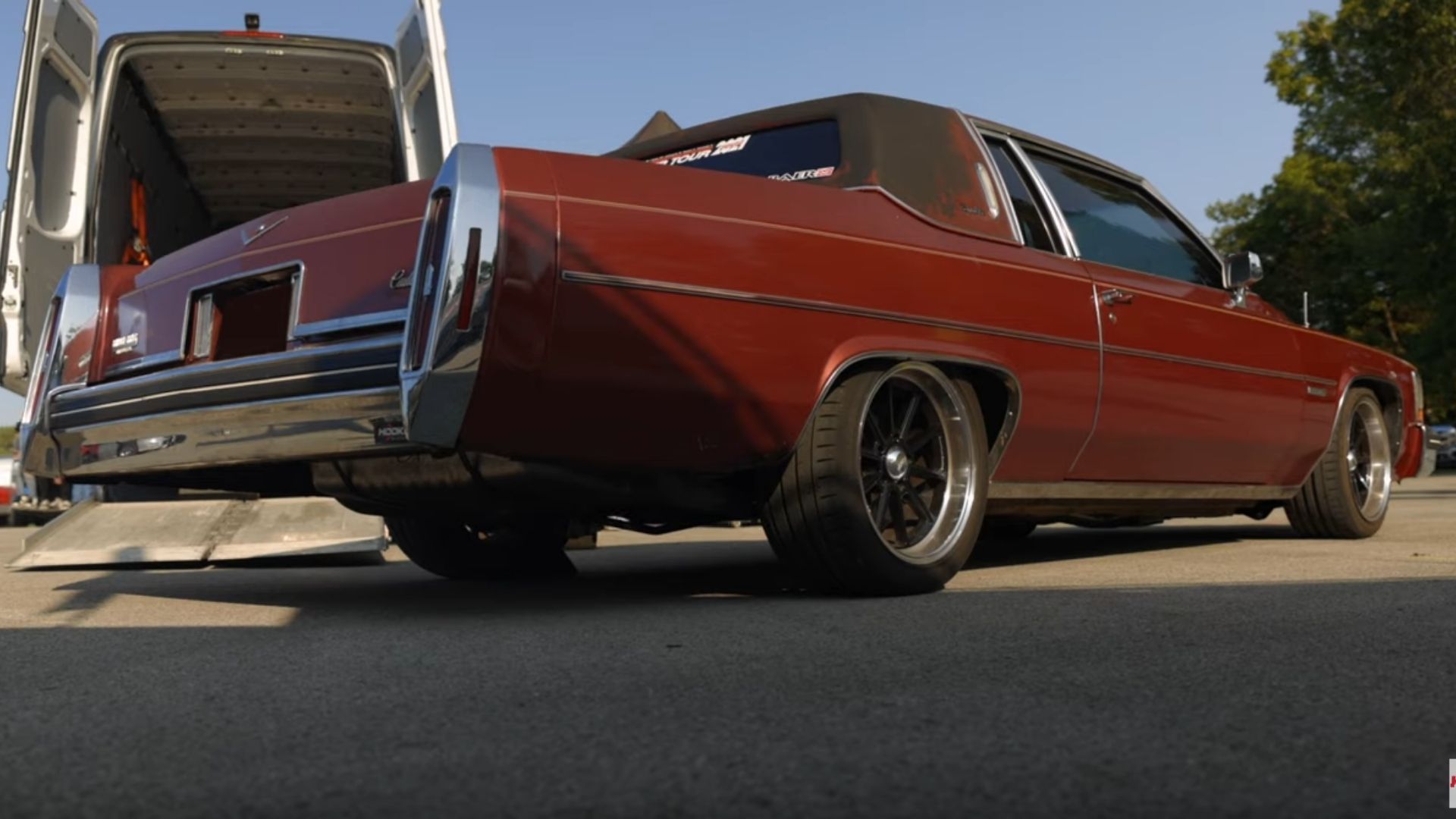 Built by Matt Graves, he lovingly calls the car his "Chicken Coupe." The thing started off as a joke among friends, but the previous Coupe DeVille the man bought sat partially disassembled for years before his buddies finally bought a rolling chassis for him. With most of the parts already on hand, including a snarling LS to drop in, Graves used his covid lockdown time to make something truly unique.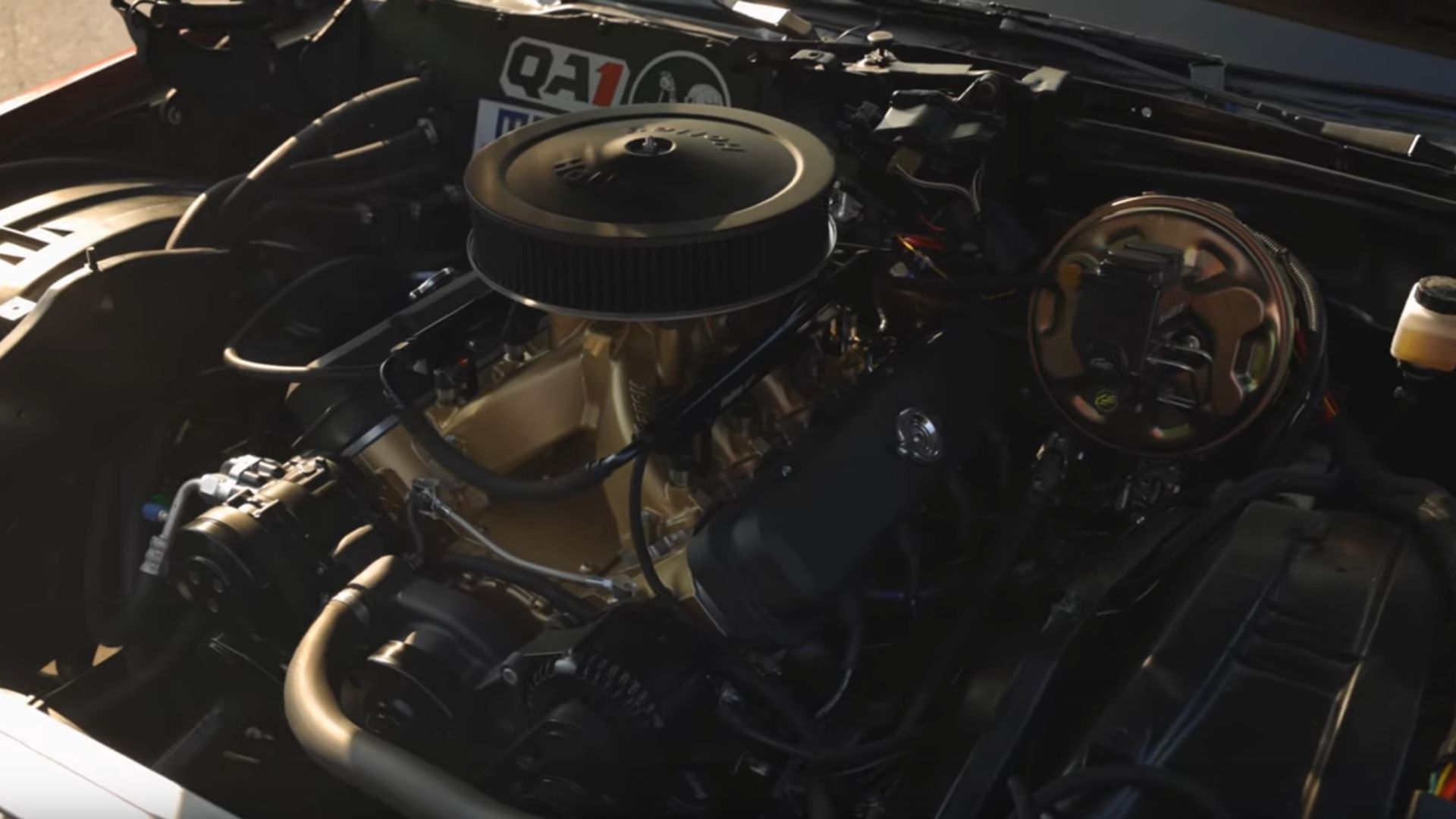 This couch on wheels comes with a 6-speed Tremec manual transmission, which is really great to see protruding out of the transmission tunnel between the front seats. Baer brakes with 6-piston calipers plus slotted and cross-drilled rotors help balance out the power. Other upgrades include the suspension, radiator, and much more. The guy put a lot into the build, more than most people would do for an '83 Cadillac Coupe DeVille, but the results speak for themselves.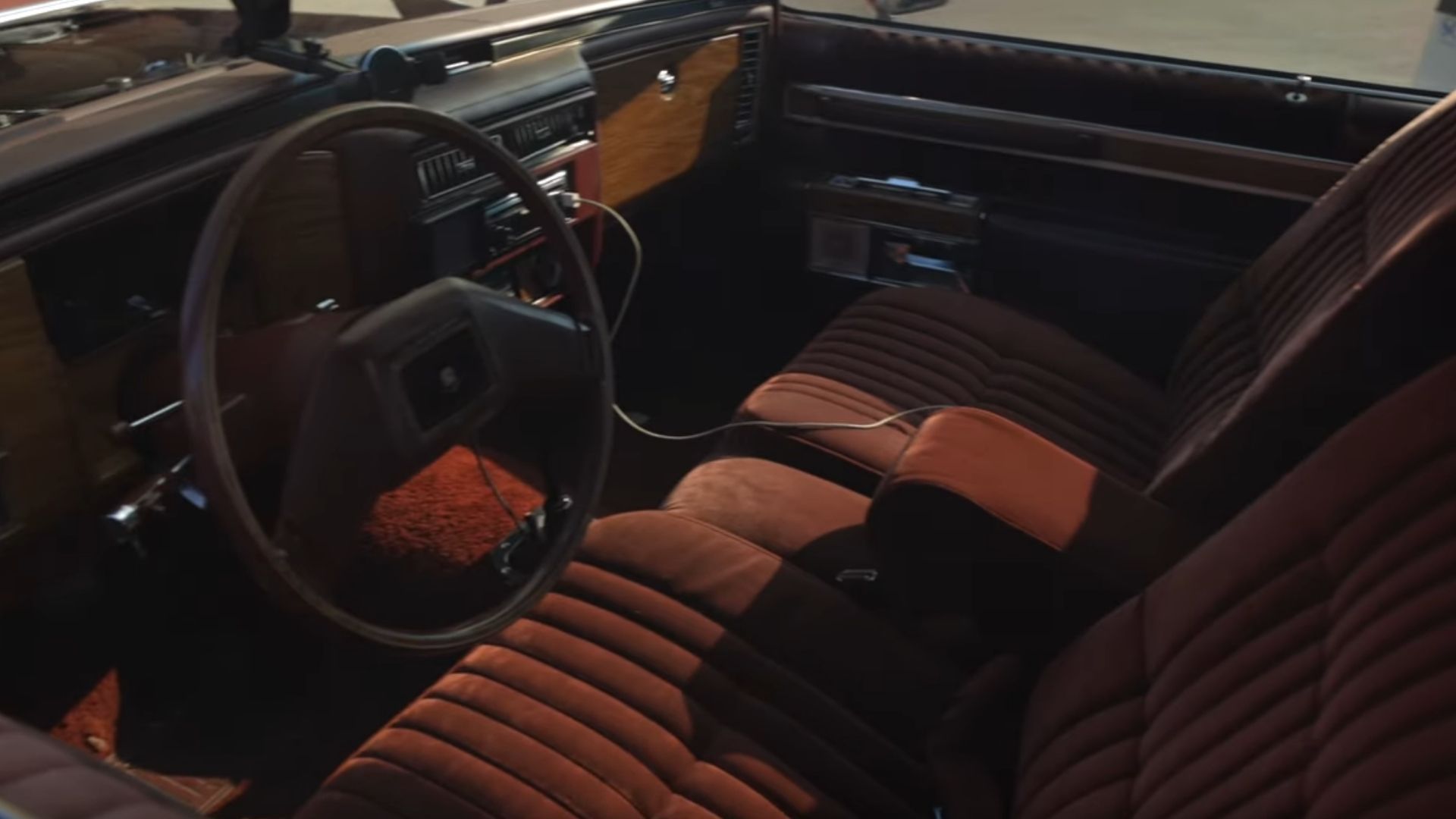 The red interior is pretty much all original, showcasing the glory days of early 1980s GM design. Graves says this ride turns a lot of heads and wheels. The thing sure sounds mean, so if people notice that growl and how it doesn't square with the faded paint and top, maybe they realize the guy put his money into the mechanicals and not the looks department.
Check this thing out for yourself in the video.