Think of all the things you could do with this tricked-out coach bus.
When looking for a project vehicle, it's important to keep an open mind and have vision. Both of those will be necessary when considering this 1991 MCI Canepa Design Prototype. It's a seriously upgraded coach bus that's essentially empty inside. That means you get to turn it into whatever you want, like a customized camper, ultra-luxurious bus, motorcycle transport, or whatever you can dream up and make reality.
There's quite the history behind this vehicle. It's the product of MCI requesting that Canepa Design create a coach for high-roller clients. A mere two production coaches were made, one going to Bruce Canepa himself and the other to Roger Penske. This is obviously a prototype used in the development process, which explains the unfinished interior.
Quite a few upgrades have been done to this coach. One of the biggies is a roof raised by six inches, so taller people can walk around inside without ducking, which is nice. You'll also note the side door at the front passenger side is gone, even though the rubber mats where it would be are still present. Instead, there's a side door closer to the center of the vehicle, complete with stainless steel stairs. Add to the list custom wheels and wheel covers, just to make this coach more of a standout. The seller says the body kit, which makes this ride look ultra-unique, is valued at more than $100,000.
We're not done with this interesting vehicle. It's all party in the rear where a Detroit Diesel 8V92 engine modified by Penske so it's pushing 500-horsepower. The suspension has also been upgraded to eliminate that annoying body roll. You'd be hard-pressed to find such a hot bus anywhere else.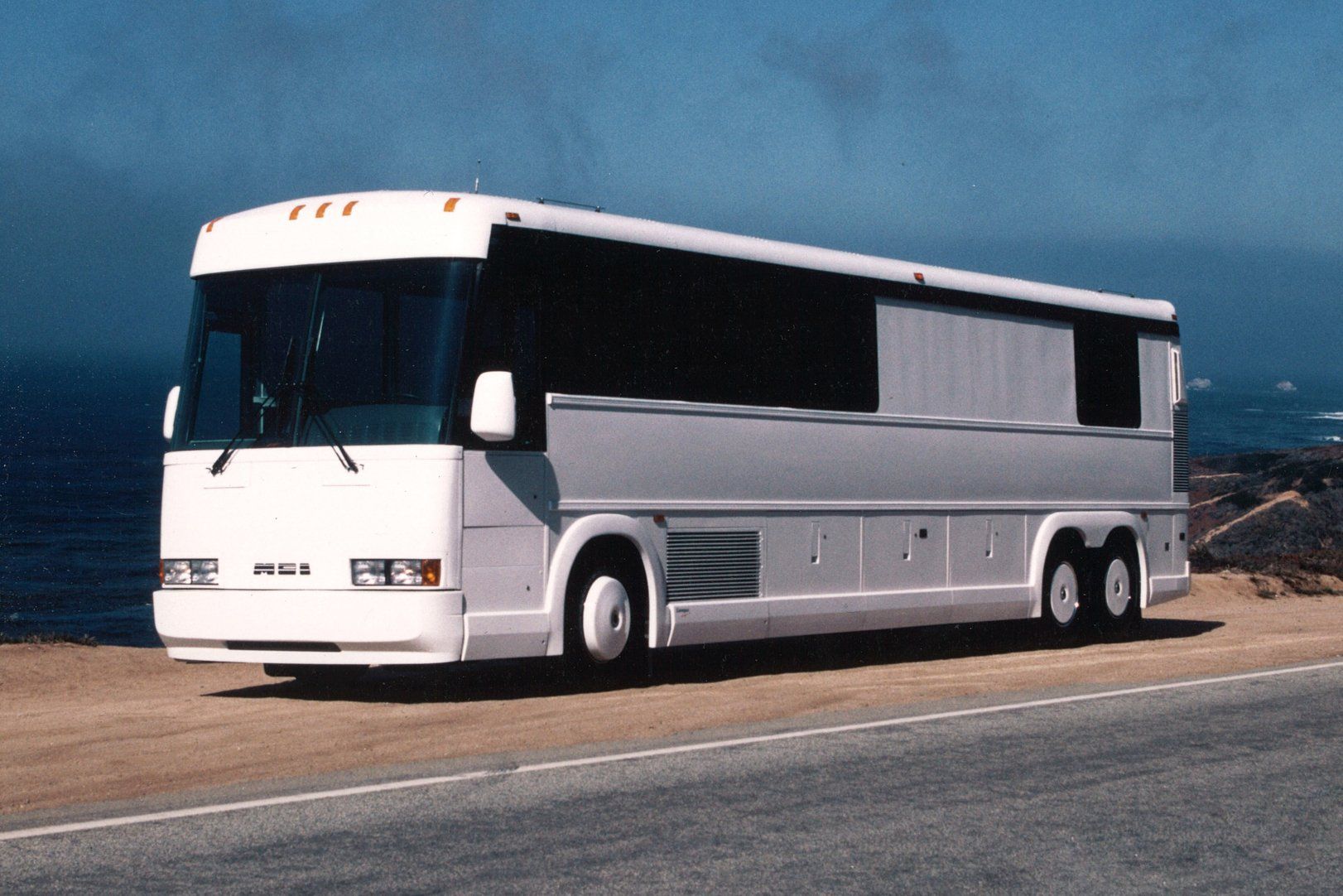 Since this coach has never been registered anywhere, the chassis and body are essentially brand new. Since this is conversion ready you can take the interior the rest of the way and make it exactly how you want. If you want details or to make an offer, get in touch with Canepa, which is handling the sale.
Read More