This '70s German prototype is estimated to sell somewhere between $900,000 - $1,000,000.
---
When it comes to prototypes, Porsche often finds the cars a new home to be displayed at a museum or sets them up on a blind date with the crusher once they have served their purpose. It is rare for a prototype to slip through the cracks and end up in the hands of a collector, but this 1972 Porsche 916 did just that. Now, this incredible ultra-rare 914-derived Porsche prototype is scheduled to cross the Monterey auction block (online only) through RM Sotheby's on the weekend of August 14th and 15th, 2020. This rare German beauty had just one owner since 2008.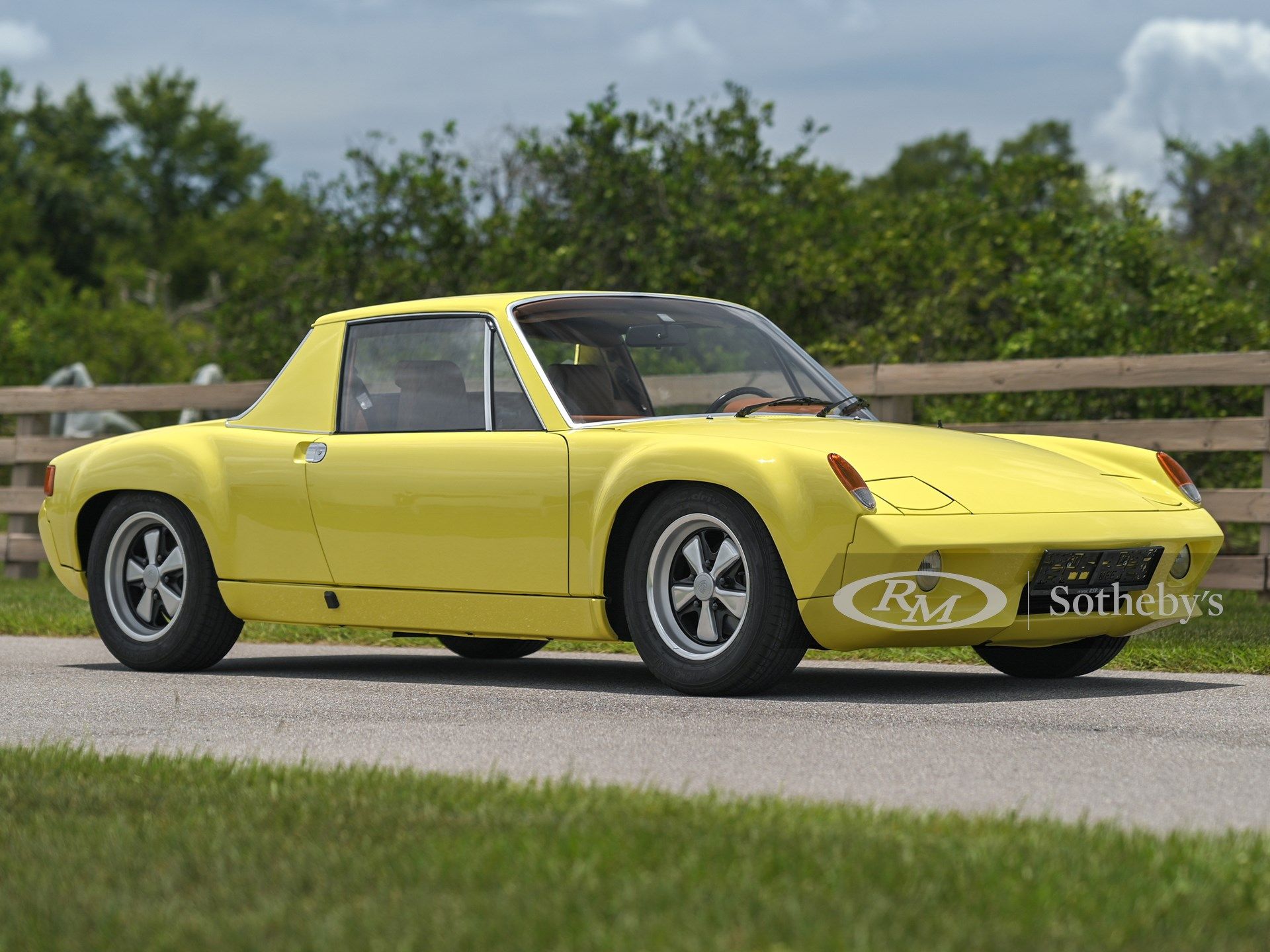 A Privatwagen created personally for Porsche executive Ferdinand Piëch's sister, Louise Piëch, this stunning Porsche (chassis 914.233.0011) was the very first of the 1972 series. The final result of a comprehensive two-year bare-metal restoration, the exterior of this rare Porsche prototype is blanketed in Hellgelb, or Light Yellow. Inside, the interior trim is Chestnut leather complete with "Paisley" corduroy pleated seat inserts with the headliner constructed from a similar fabric, and dark brown carpeting can be found throughout the cabin. Powering the car is a 2.9-liter RSR engine with an output of 245-brake-horsepower. Only 56,412 kilometers have accumulated on the car since new.
The initial Porsche 916 prototype was scheduled for an official unveiling at the 1971 Paris Auto Salon but the entire project was canceled two weeks prior due to the skyrocketing cost. By this time, 10 pre-production examples were built or nearing completion. Not one of the ten pre-production cars built, this 1971 prototype, nicknamed "Brutus", was delivered to Piëch who gave it to his wife.
Initially, the 914-derived Porsche 916 was meant to rival the Ferrari 246 Dino. A new steel roof panel was welded in instead of the removable plastic top given to production cars, and Baur added chassis and suspension reinforcement plates along with steel-flared fenders in the front and rear for the 914-6 GT race cars.
Created after a handshake agreement between Porsche executive Ferdinand Piëch and Volkswagen's Heinz Nordhoff, the Porsche 914 was produced as a new entry-level sports car powered by a mid-engine four-cylinder and don the Volkswagen logo. The two automakers planned to share the cost to develop the car. However, Nordhoff passed away unexpectedly and his replacement decided not to go forward with the previous plan put into place. Porsche, already completely invested in this new model, absorbed the expense.
The VW-Porsche 914 was the first German-built mid-engined sports car in a production series, and it made its big debut at the Frankfurt Motor Show in September 1969. The car sold well, but the cost to produce the 914-6 was high, almost as much as the more refined 911 T, so only 3,371 examples were built.
At Le Mans in 1970, a heavily modified 914 GT nabbed sixth place overall which which gave Piëch an idea for a high-performance and luxury version that could be driven on the street. That idea blossomed into the Porsche 916, a rare example with just 20 to 100 units produced.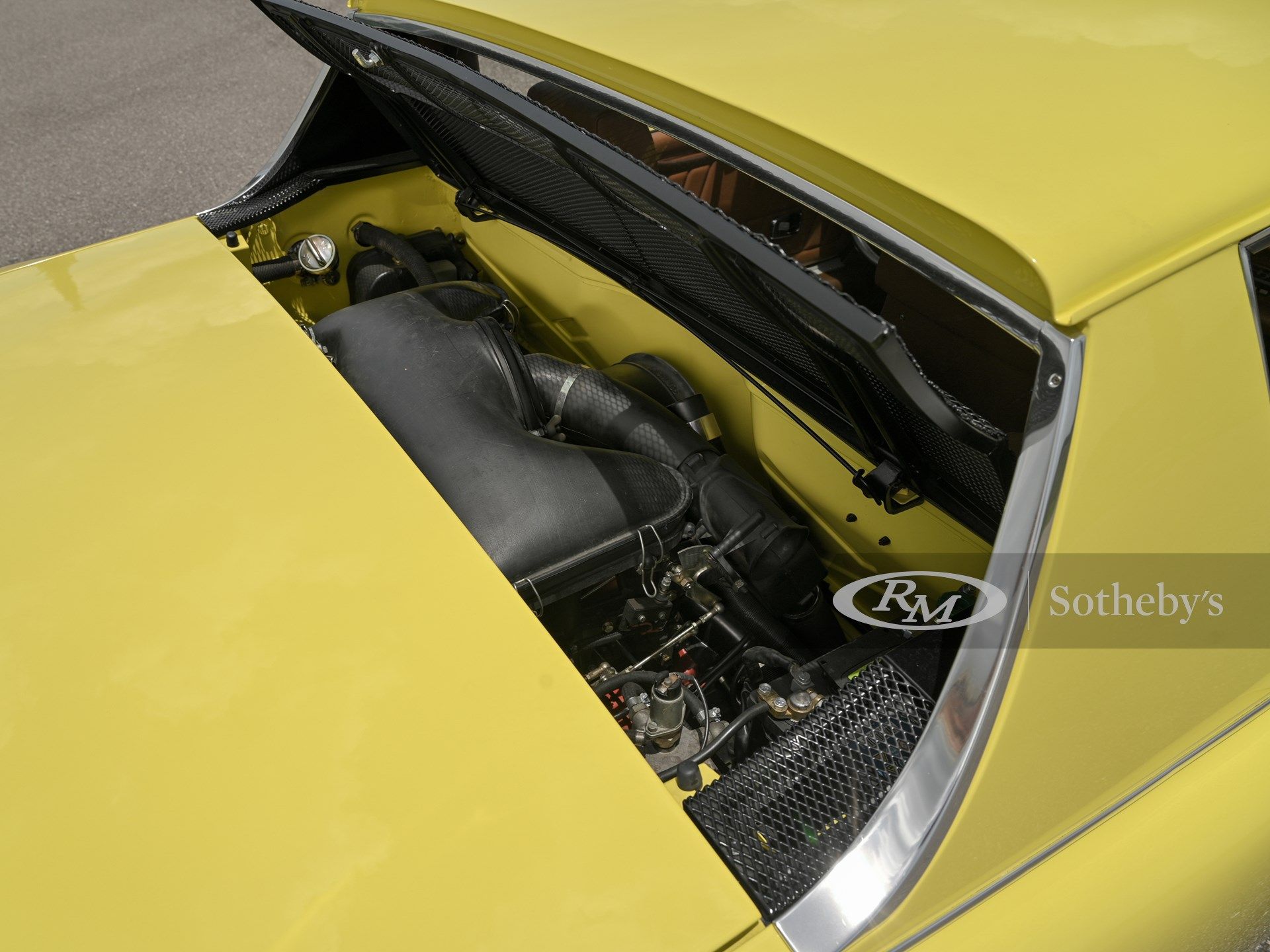 In 2008, the car was disassembled and stripped to restore minimal areas of corrosion. Then, the car was primed and painted in the original hue of Light Yellow. Although the engine was never taken apart, it was rebuilt along with the transaxle, suspension, brakes, and electrics. The interior features new leather with the original fabric inserts. All work was completed in 2011 with only 800 kilometers driven since. Even more, the car comes with extensive documentation of the restoration and history, and a limited-edition book published in 2019.
If interested in this incredibly rare 1972 Porsche 916 prototype, be sure to check out RM Sotheby's. One will need to have deep pockets since the hammer is estimated to come down between $900,000 and $1 million.