The world just found an old hero ready for revamping…
---
Very few cars are as iconic or visually striking as the 1963 Chevrolet Corvette split-window model. Combining some of the best stylistic choices of the early 1960s with some truly innovative work in the field of bodywork and mechanical engineering. The cars are pretty hard to come by but recently an enthusiast found an example that just screams with excellence.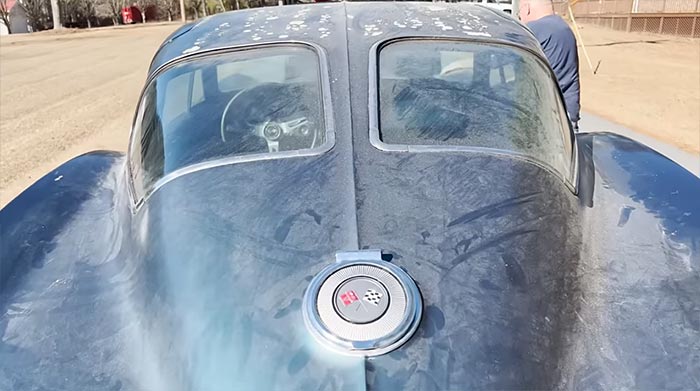 After sitting in a dank basement for approximately 20 years, you'd be wise to assume it comes with a lot of issues. Maybe some rust here, nests there, a torn up interior. However, you might be surprised to hear that this car doesn't have any of those problems at all. That's because this particular vehicle is little more than it's body held together on top of a rack.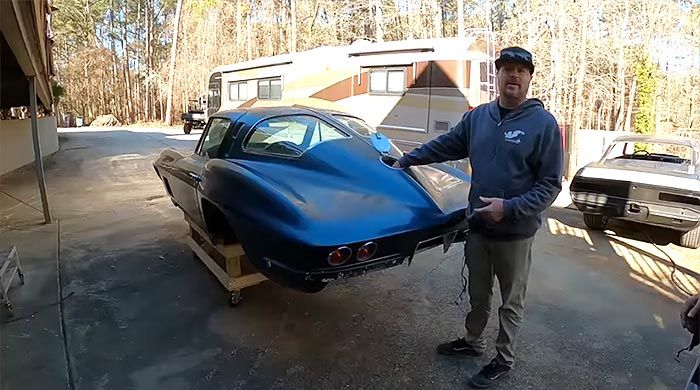 You may wonder what would compel somebody to buy simply the shell of a vintage Corvette, however when you think about it it's pretty clear to see. In the eyes of many enthusiast, this is the perfect platform to build an amazing custom classic car. We may end up seeing this car represented on screen as the next great Restomod, restored custom classic, or simple daily driver. However, that's something to be decided by it's rescuers in the years to come.
Motorious would like to thank FindingOldCars.com for providing content on vehicles left in fields, barns, wrecking yards, swamps, and backyards that are a homage to days gone by. In some cases there is value to the wreckage left in the boneyard for restoration and then in other cases it's simply the artistic value of the photography. Finding Old Cars is on a mission to give these cars a place in the modern world.