Zooming across the Bonneville Salt Flats in the '50s to the '70s, this Studebaker Coupe captures the essence of the era's land speed racing.
---
It's incredible how certain vehicles withstand the relentless trials of high-speed runs, and the 1953 Studebaker nearly became a casualty. An icon of Bonneville and a celebrated sensation back in its time, this historical gem is now up for grabs.
Learn about Dodge's secret new offering here.
The tale of this car starts in 1956, when Belmont Sanchez, a recognized name in land speed racing and the owner of a pre-owned car dealership in California, recognized its potential. After modifications tailored for racing, the 1953 Studebaker Coupe swiftly gained accolades.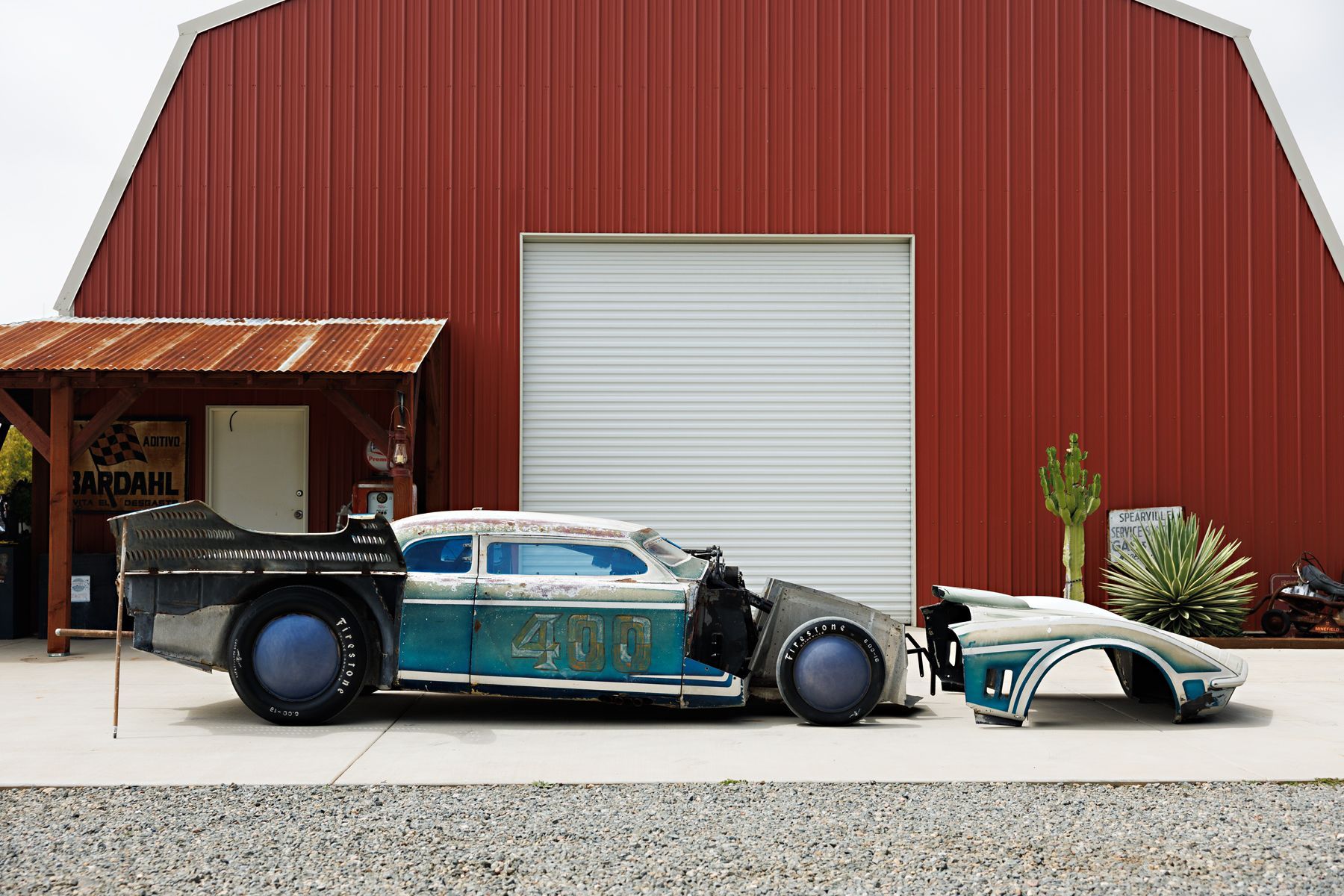 Over its illustrious career, the car was steered by various racers and, with Cary Cagle driving, broke barriers by achieving 200 mph (322 km/h) in 1958. A turn for the worse occurred in 1963 when Neil Thompson faced a crash at a staggering 242 mph (389 km/h), owing to a tire malfunction.
However, Thompson's resilience shone when he opted to rebuild it, retaining several original components, and integrating a fresh 1953 Studebaker body with innovative rear quarter panels designed for swift tire replacements.
The revived car made its comeback by 1966 and marked its prowess by clocking 265.131 mph (426.687 km/h), holding the title of the quickest coupe that year. While it continued its dominance through the decade, the '70s saw it don a new facade with a C3 Corvette nose and a revamped paint scheme.
The car's legacy further solidified with features in prominent publications like the 1971 Hi-Performance Cars magazine, as well as Rod & Custom and Hot Rod magazine.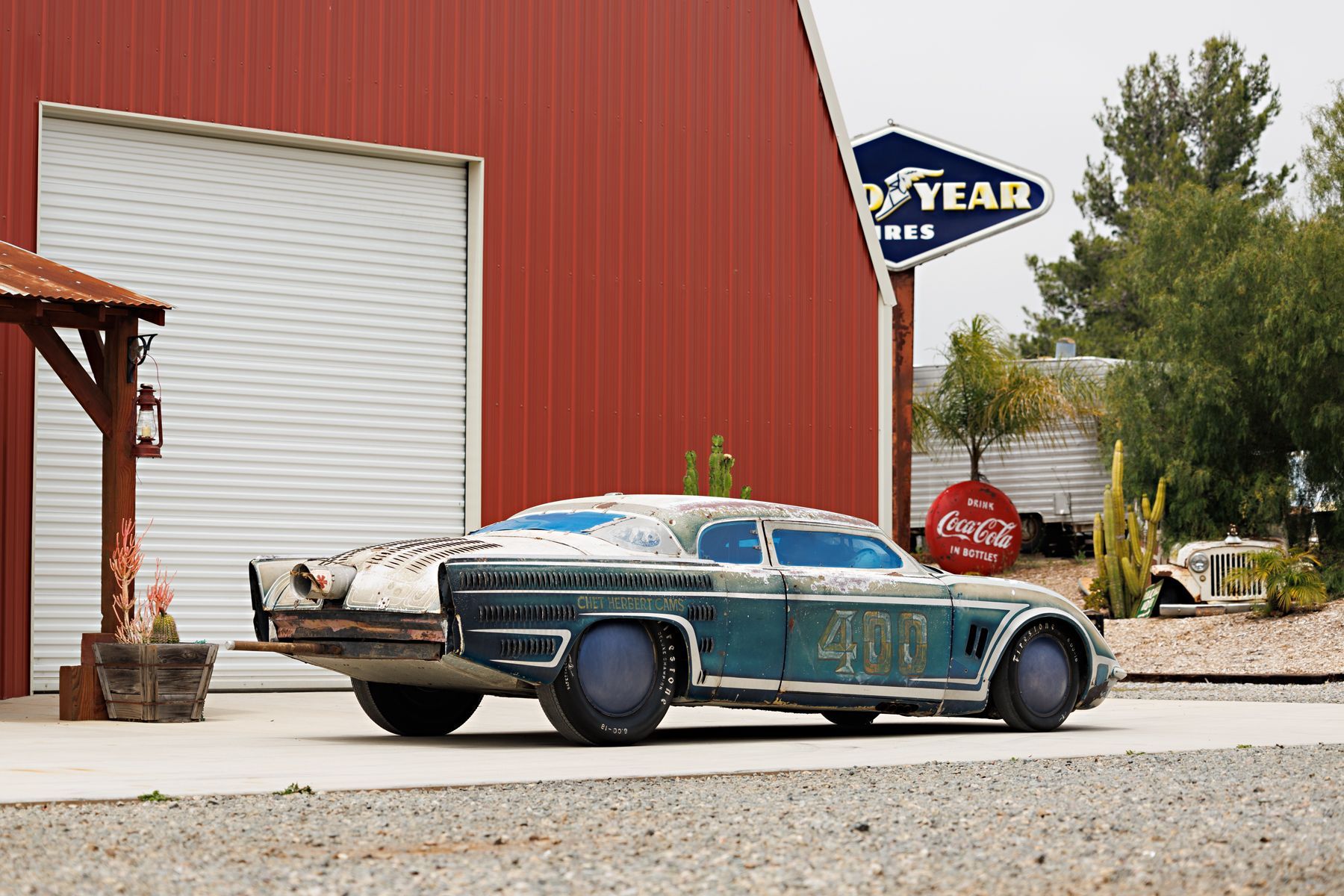 Neil Thompson remained its custodian until his demise in 2012. Subsequent owners have cherished and maintained its legacy. Currently, it boasts its original 354 ci Chrysler Firepower Hemi V8 (expanded to 359 cubic inches), paired with a GMC 6-71 supercharger and an Enderle "Barn Door" fuel injection setup. The sale also includes a Chrysler Slant Six racing engine.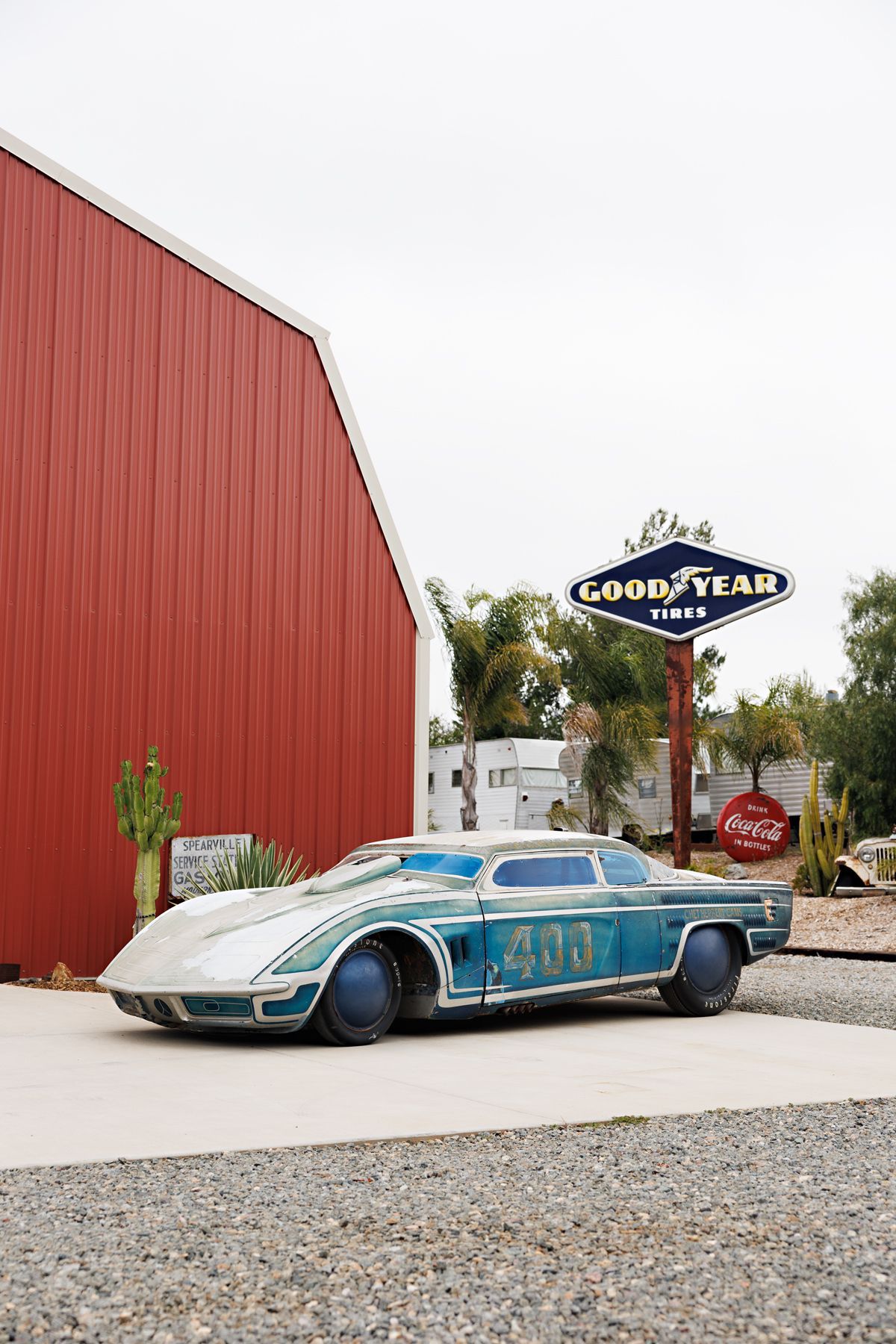 Anticipated to fetch a price between $250,000 and $350,000, the iconic Studebaker is now listed by Gooding & Company for their Pebble Beach Auction slated for August 18 and 19.